"This isn't real life:" Apparel company started in Franklin catches fire with Chicago Cubs


FRANKLIN -- Like so many die-hard fans, Jacob Chandler and Joe Ferro are locked in to the Cubs' postseason run.

"I watch every game," Ferro says. "Every minute, every inning."


Hoping this will finally be the year they bring a World Series title to the north side of Chicago.

"I'm sure I'll be in tears of happiness," Chandler says, picturing a moment more than a century in the making. "It'll be amazing."

But a trip to Wrigley Field is different for the co-founders of Korked Baseball. When Chandler and Ferro visit the friendly confines, they see their products everywhere they go.


"It's really cool," says Ferro. "It's almost not real, walking through and seeing t-shirts that you designed."

Korked is an apparel company that got its start at the Rock Complex in Franklin. Chandler had the background in marketing, previously running another apparel company part-time. Ferro, a hitting instructor at the Rock, had the connections -- including a friendship with Cubs hitting coach John Mallee that opened the door.

"We went down to spring training," Ferro remembers. "And we made shirts for everybody."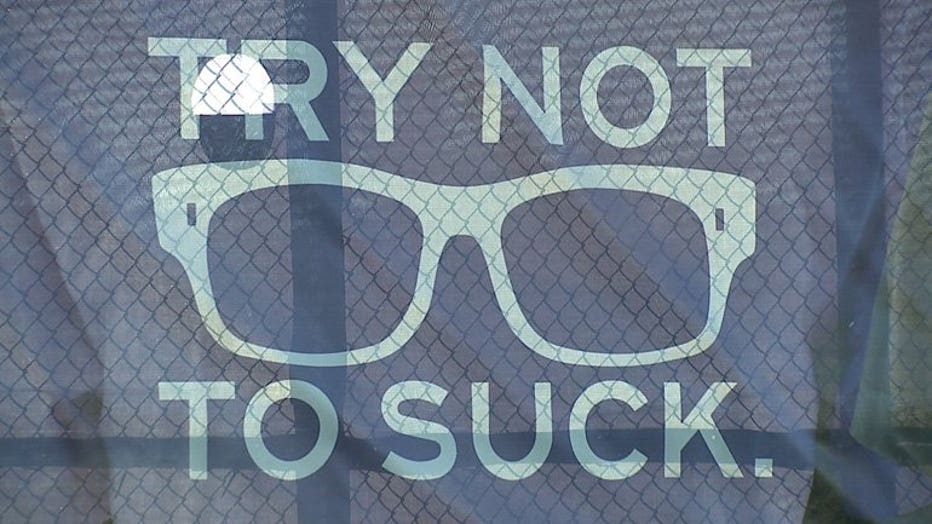 Their first product featured one of manager Joe Maddon's catchiest phrases, 'Try Not to Suck.' It was his message to Javy Baez when he was called up from the minor leagues last year. On March 6th, the entire team wore the shirts during a spring training workout.

"I just remember thinking, 'This isn't real life,' " says Chandler. " 'Is this happening? It doesn't make sense.' "

From there, things exploded. Chandler says they sold more shirts in that first day than they expected to sell in the first three-to-five months. And they've now topped 100,000 shirts sold, in dozens of designs. The Cubs' President of Baseball Operations even sported one when he went incog-Theo in the bleachers.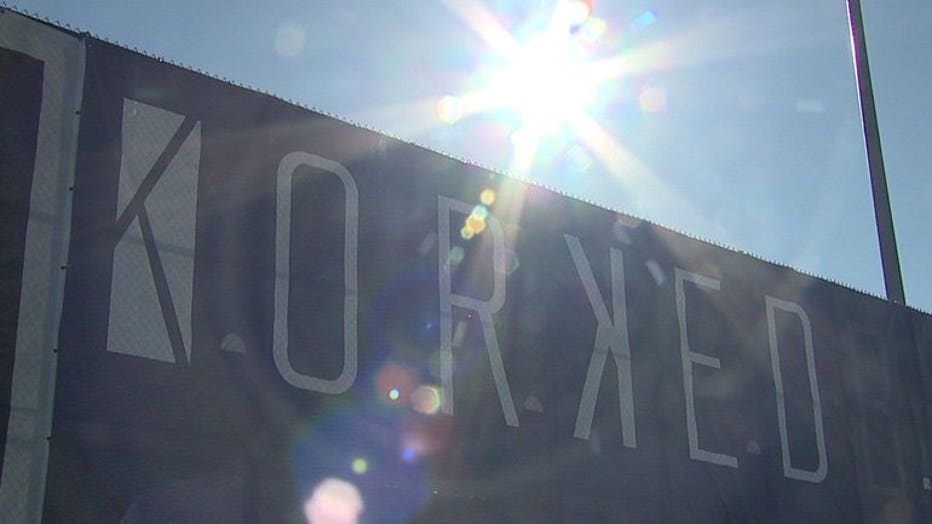 "It's pretty amazing," says Ferro. "You go in and you just look around, and you see 'Try Not to Suck' shirts everywhere."

Ferro and Chandler work closely with Maddon, Ben Zobrist and David Ross, with a portion of the proceeds going toward those stars' respective charities. They've helped raise almost half a million dollars so far.

"It's stuff that really is personal to him, it's personal to the team," Ferro says, describing the 'Maddon-isms' they use, including 'Embrace the Target' and 'Do Simple Better.' "I think that it gives everybody an inside look of how he coaches and how he deals with the players."

Timing is everything of course, and Korked got started just as the Cubs were cementing their transformation from lovable losers to best team in baseball, now just eight wins away from a World Series title.

And yes, there's already a design prepared for if the team finally ends a 108-year drought.



"We have it ready," Chandler hints. "It's just, we have to hold off on it for now."

"To be released at a later date," adds Ferro.

They wouldn't dream of jinxing the Cubs', or their own, success.