Sure sign of spring: Turf is just about ready for major league baseball at Miller Park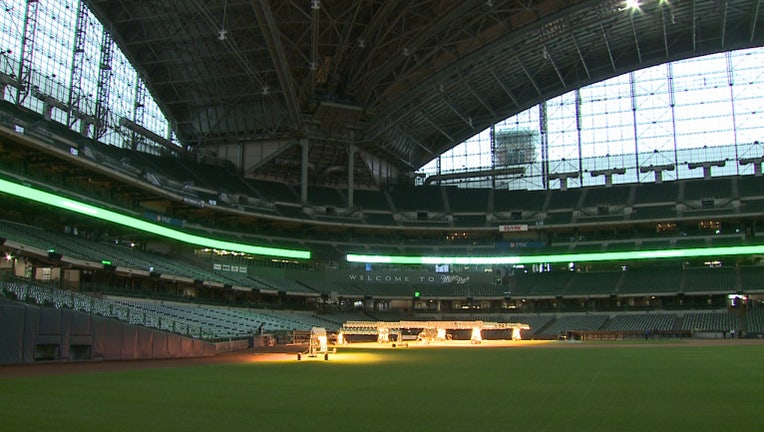 article


MILWAUKEE -- T-minus four days and counting until Opening Day for the Milwaukee Brewers at Miller Park.

On Thursday, March 31st, Director of Grounds Michael Boettcher talked with reporters about the conditions of the playing field at the ballpark. Boettcher indicated because of the pleasant spring we've had so far, they have been able to get the roof to Miller Park open -- and sun on the turf.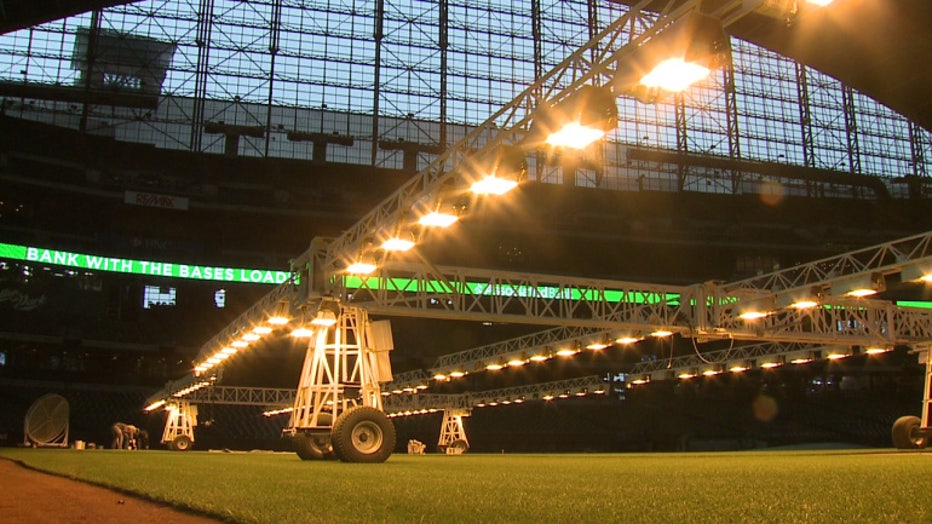 Field preparations at Miller Park


Boettcher says the grass is doing well -- but ideally they'd like to have the roof open all the time -- and let the natural sunlight in. He did say however, that fans will truly appreciate the fact that Miller Park has a retractable roof on Monday -- because the forecast is looking to be rather chilly.

So-called "grow lights" have been instrumental to keeping some areas on the turf green as can be this time of year. In the end however, Boettcher says the lights are simply a supplement to what Mother Nature can offer.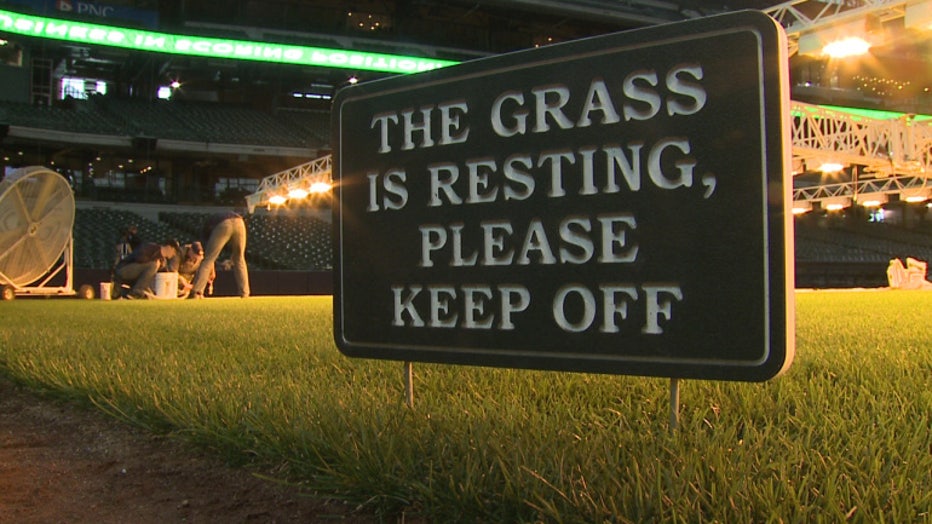 Field preparations at Miller Park


Boettcher indicated because the winter was warmer than normal, his crew actually had to mow the turf inside Miller Park back in December. But they are happy with how the turf has turned out for Opening Day.

Work is fully underway to add the Opening Day logo behind home plate. Boettcher says there's been a lot of work on the clay surfaces of the ball field -- but things really are looking up.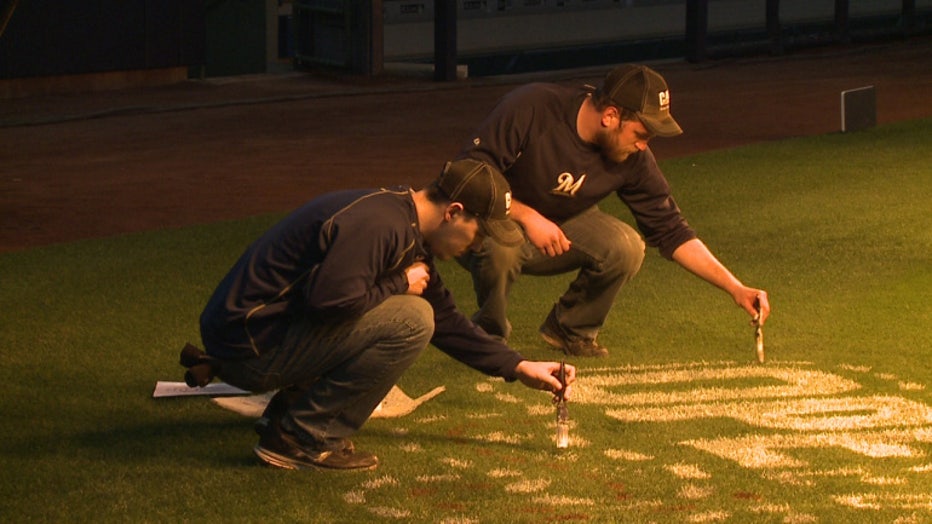 Field preparations at Miller Park