Summer by Rail: College baseball blogger's journey to stadiums across the US brings him to Miller Park
MILWAUKEE -- There are certain things that naturally go together, like peanut butter and jelly or bees and honey. However, there is another connection that might not be as recognizable that fits the same mold.

"This is a really, really cool park, for sure," said Jacob Wallace, Summer by Rail correspondent.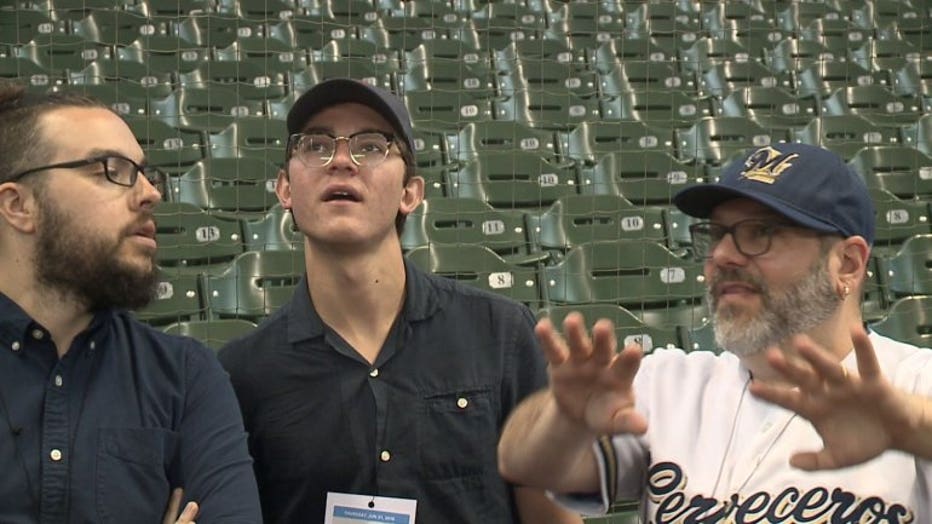 Walking into Miller Park for the first time, Wallace -- a senior at American University in Washington, D.C., was immediately impressed.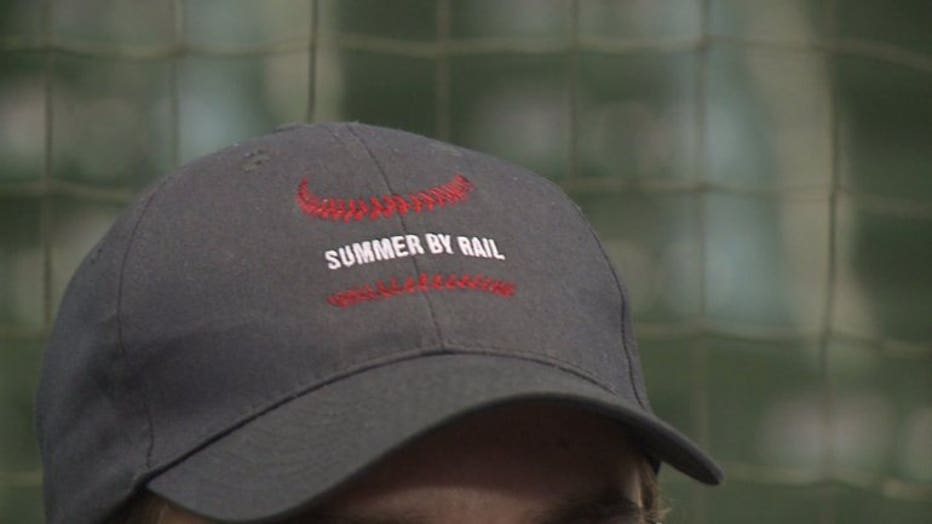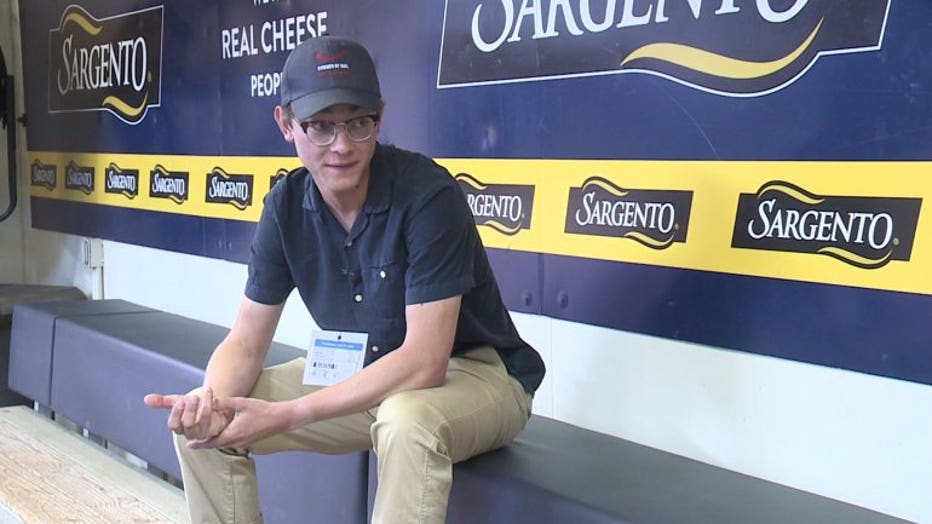 "The team's been really receptive. To get me to be able to see batting practice, and then I've heard great things about the concessions. Clearly there's a bit of beer scene here, so I'll have to check out some of that as well," said Wallace.

Miller Park is just one of 19 stops for Wallace this summer.

"I am writing a blog throughout my journey about the different cities I'm going to, different ball games," said Wallace.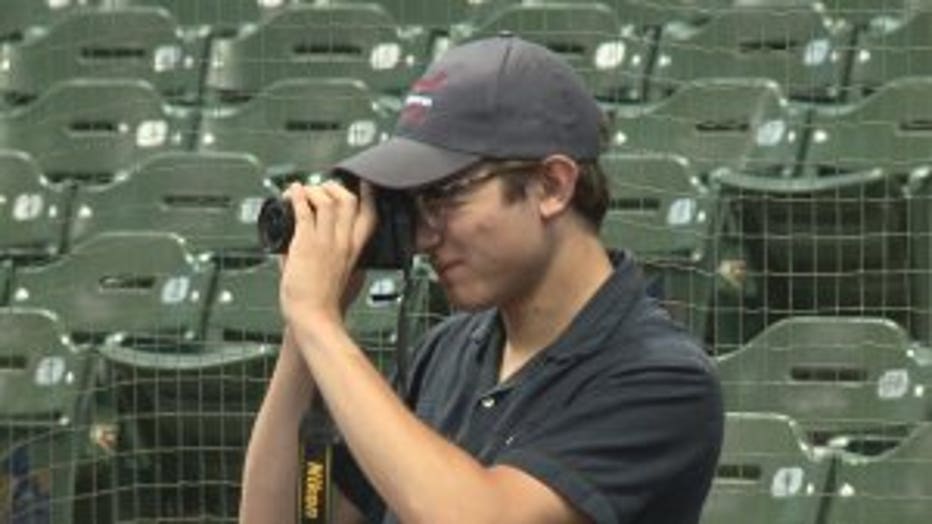 The blog, and Wallace's camera, will capture his trip from town to town, stadium to stadium and team to team from the Major League to the Minor League.

"The general manager of the Jacksonville Jumbo Shrimp, who was telling me that there can be a community without a baseball team, but there can't be a baseball team without a community. I think that applies to both Minor League teams and Major League teams. It's really bringing the whole area together is what's important. I think Milwaukee's going to do a great job of that as well," Wallace said.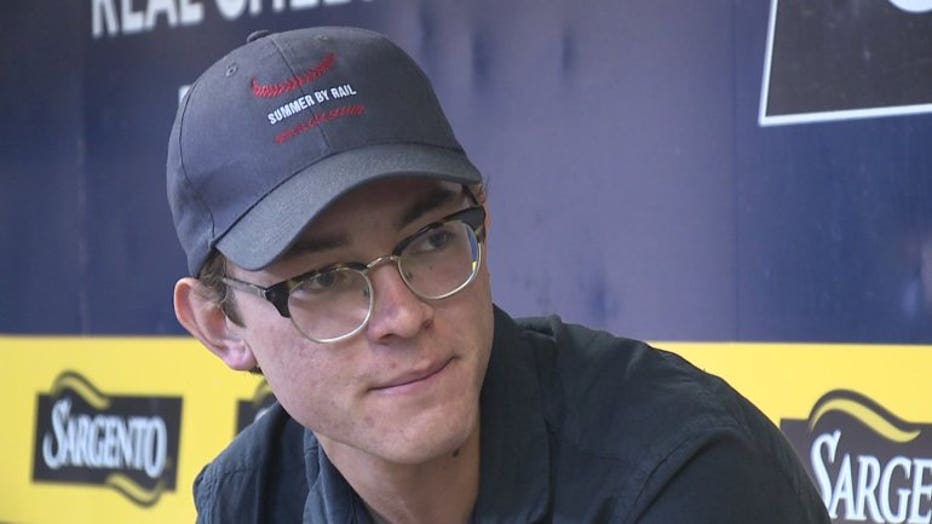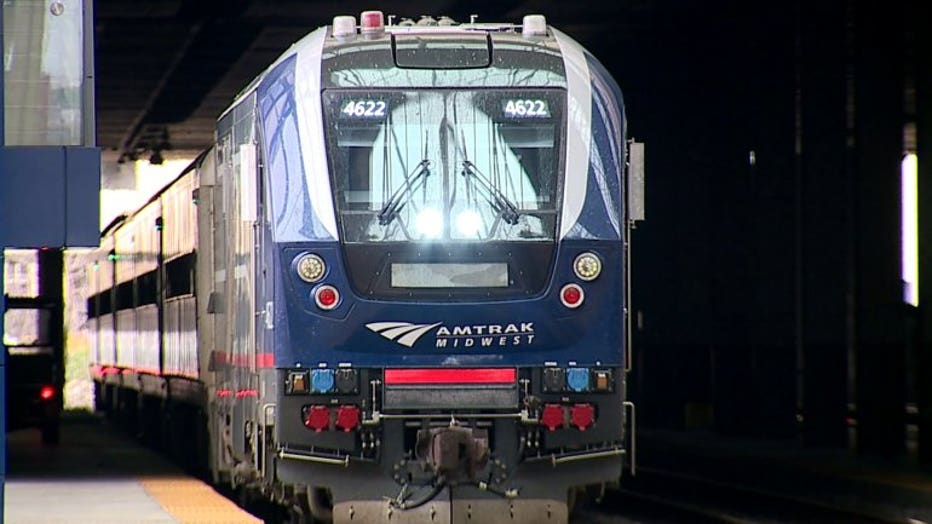 Amtrak brought Wallace into Milwaukee from Chicago. The trip originated in Miami and ends in Seattle.

"One of the big things we wanted to highlight on the trip is, first of all, the fun things you can do by traveling by trains. There's a lot of stadiums you can hit just by doing rail travel," said Wallace.

The blog, "Summer by Rail," also details Wallace's time on the train, going from the last destination to the next.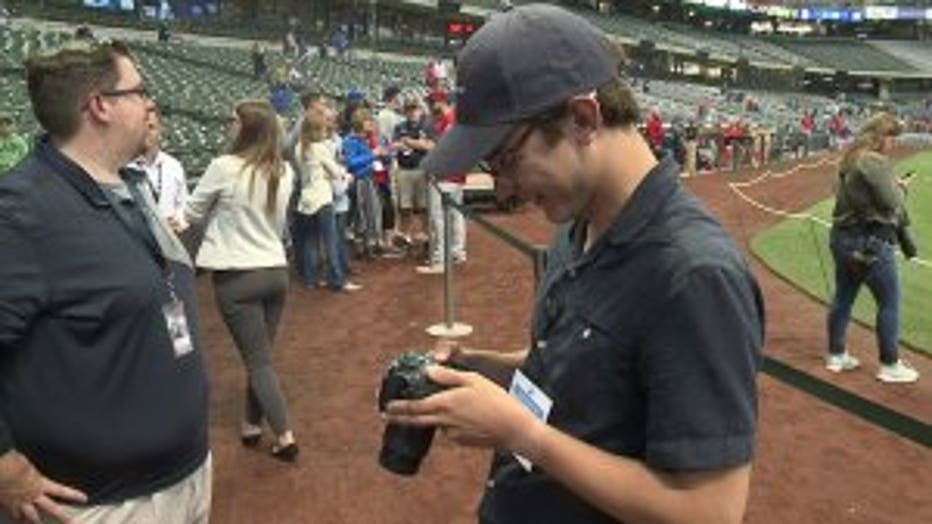 "You're always like, in close quarters around dining cars with people you didn't know before, and baseball, of course, is a great way to bring a whole area together, so they really kind of both have that sort of unifying theme," said Wallace.

Like his 90-minute ride on the rails to get to Miller Park.

"I actually met a group of women who were coming to Milwaukee from Chicago for someone's birthday party,s o they're having a girls' trip. You meet all kinds of people. It's been really cool to be able to hear their stories and why that train travel is important to them," said Wallace.

Wallace's journey on the tracks isn't only to get from game to game. It's a much broader perspective that has him hoping on and off trains and interacting with so many different people.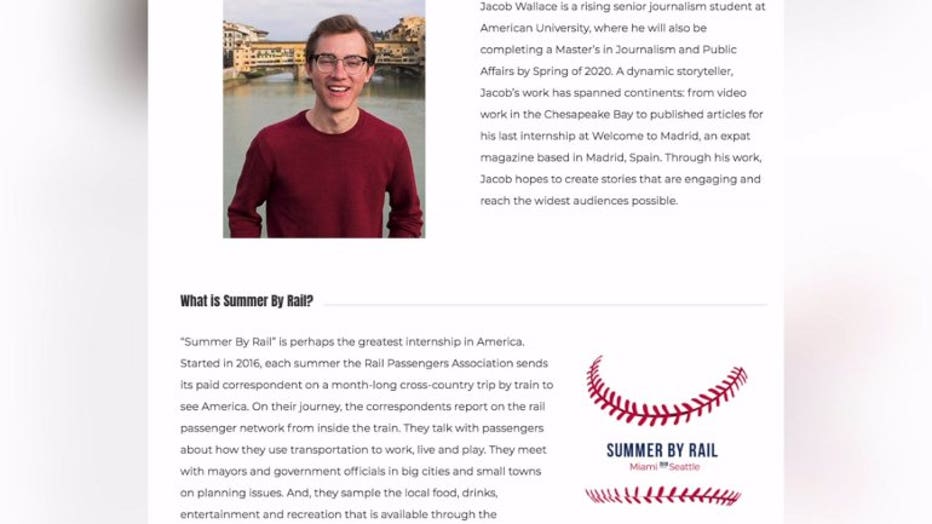 "There's a fair amount of people in my generation who don't necessarily want to travel by car if they can avoid it, and so, finding those different modes of transportation is really important for them," said Wallace.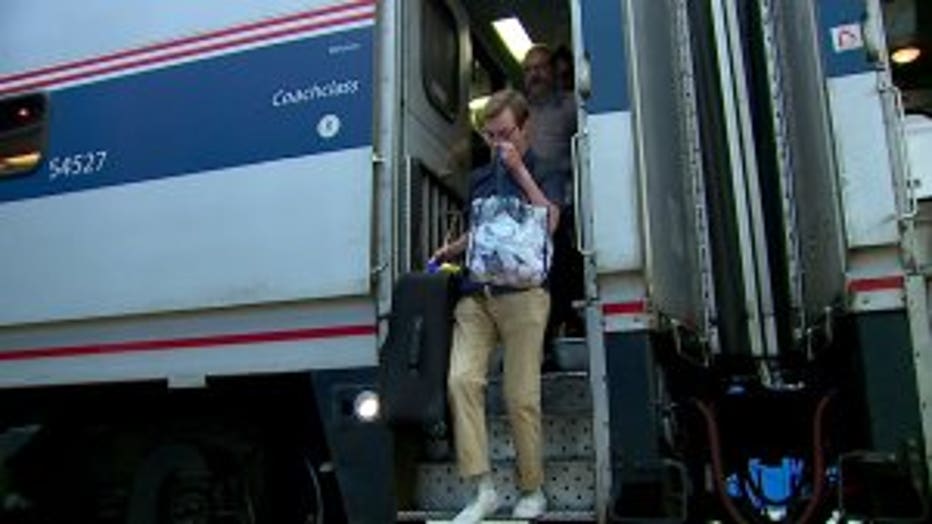 It's something he's already figuring out as he makes his way out west.

"The cool thing about going to these rural communities as well is I never realized how essential passenger rail service was to them. It really is kind of a lifeline in terms of getting to other places without your car, so it's been really interesting to see, and I'm looking to understand that on a more personal level as I finish up my journey," said Wallace.

His journey was arranged by Rail Passengers Association.

If you'd like to see how his trip went, CLICK HERE.