'Standing for equality:' Milwaukee Bucks lead protest march through downtown



MILWAUKEE -- The Milwaukee Bucks led thousands of fans on what the team described as a public protest march through downtown Milwaukee in support of social justice Sunday, June 7.

Bucks officials estimated that 7,500 people participated.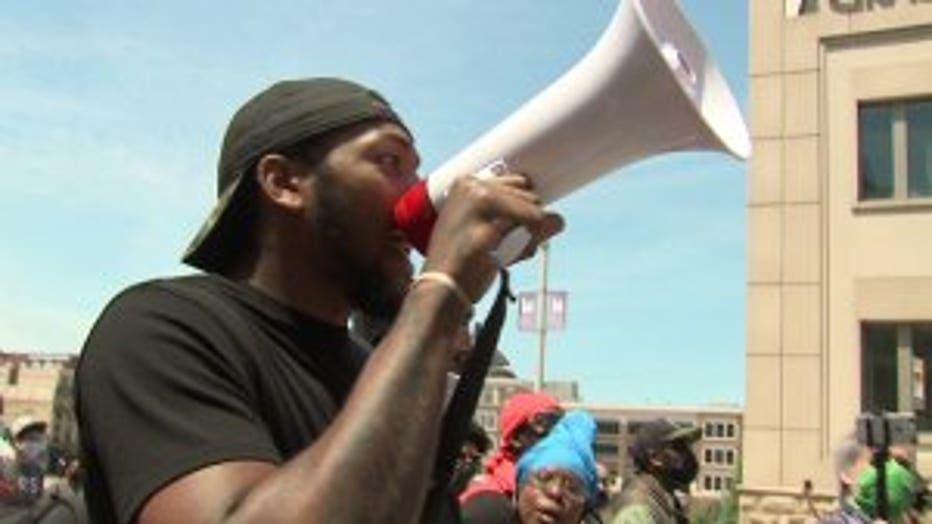 Before the march, Bucks guard Sterling Brown led the crowd in 9 seconds of silence to honor George Floyd. Brown has a pending lawsuit against the city of Milwaukee, saying that police used excessive force and targeted him because he is black when they used a stun gun on him on Jan. 26, 2018.

"It's great to see everybody out here standing as one, standing for equality, standing for George Floyd and his family and everybody who's been a victim to police brutality," Brown told the crowd before the march.




Brown was at the front row with many of his Bucks teammates and led the crowd in various chants that included "black lives matter," "no justice, no peace" and "We will be seen, we will be heard."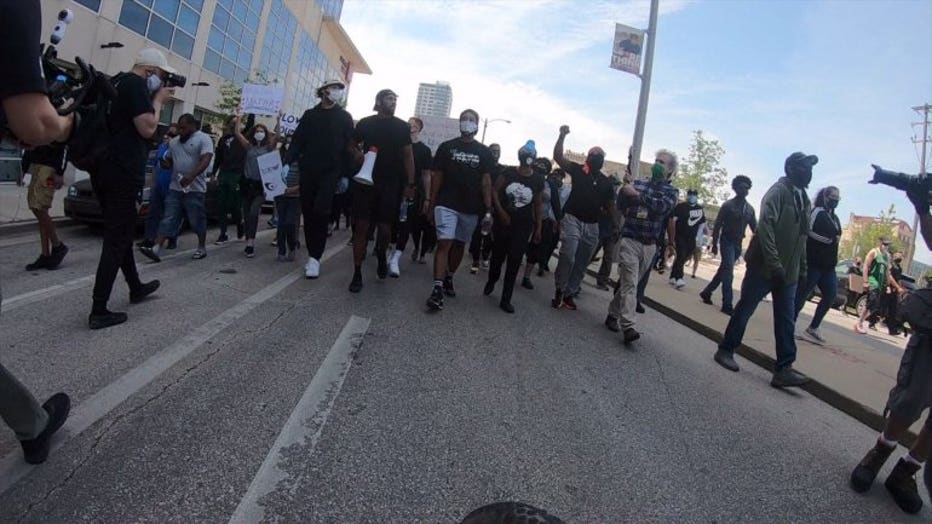 Several of the Bucks players also had participated in a local march against police brutality on Saturday night.

"We're here as one," Brown told the crowd beforehand. "We're making something great happen. We're making something positive happen, something that's heard around the world."

Growing up in the south, and even today, 35-year-old Army veteran Jason Jackson said he'd given up hope -- but said the way he's seen millions of people across the country and world call out racism, demand police reform and justice and equality for all has been inspiring.

"It's humanity showing that, hey, humanity still has a heart. No matter what you think, humanity still has a heart," said Jackson.

This was one of a number of demonstrations starting or finishing along the lakefront Sunday.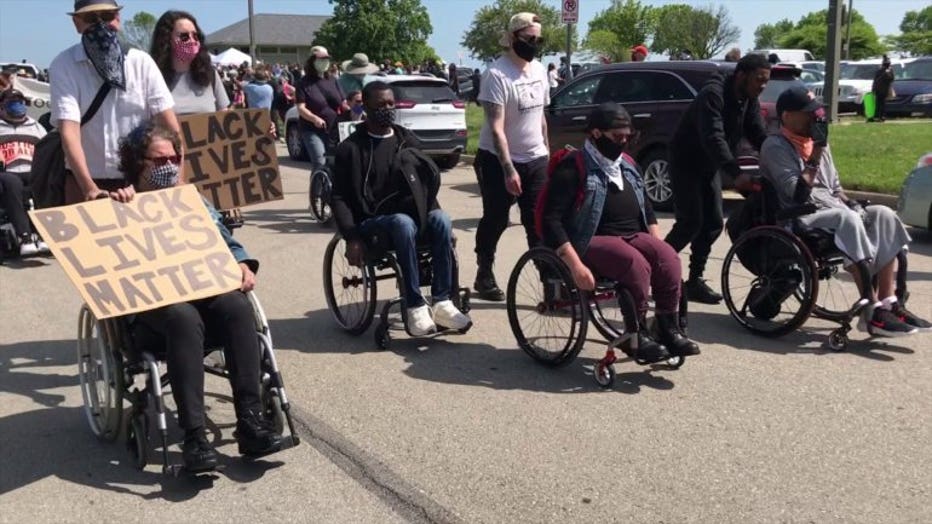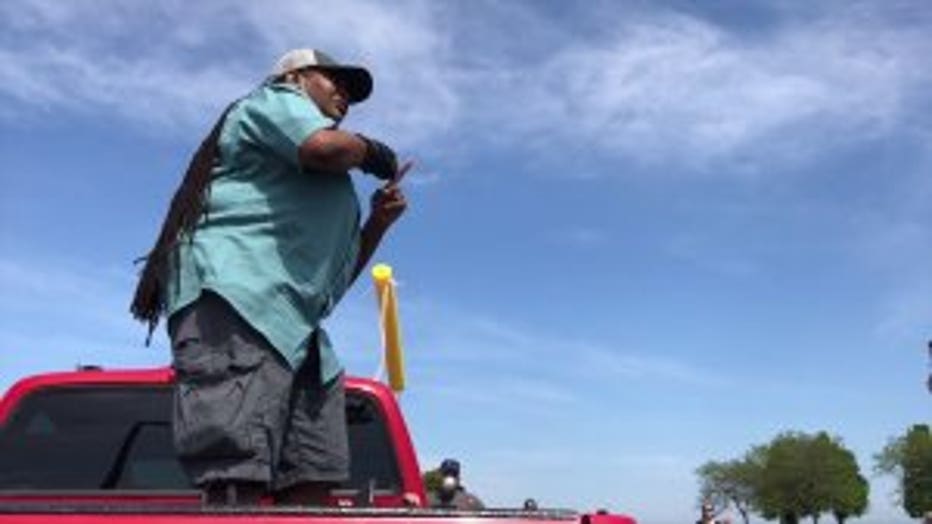 "Why did I take the mask off? Deaf people need to see the expressions on my face," said Antines "NuNu" Davis, a Milwaukee black/deaf activist. "We need equality. Do you think we have all that right now? And we're going to ignore it and put it under the rug and suffer? George Floyd had a knee on his neck because he was black."

19-year-old Julia Wille said voices must also be heard at the ballot box.

"I just don`t understand how someone could be born with a different color skin than me, is worse off immediately, right off the bat," said Wille. "That just doesn't make sense to me, and I think that needs to be helped and fixed."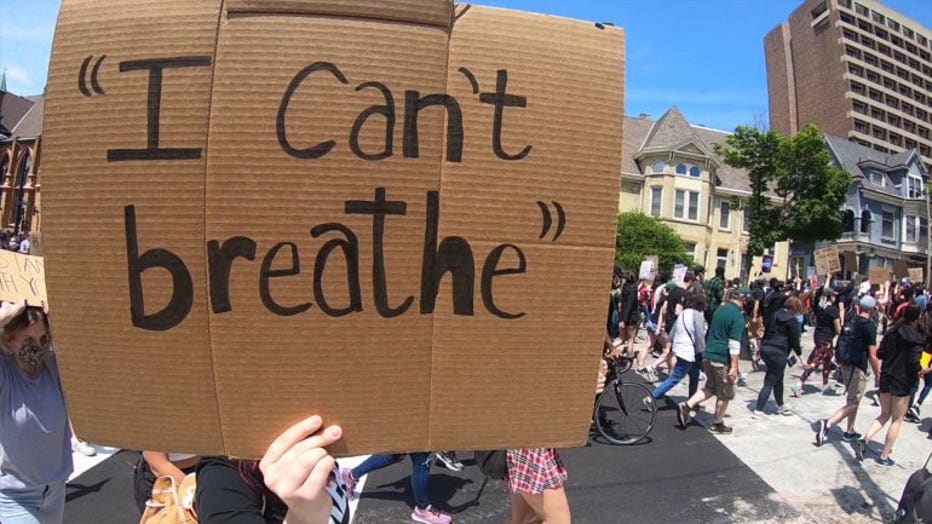 Jackson said the variety of voices taking part in these demonstrations are giving him hope.

"That is the best legacy that I could ever leave my son, is a chance, and now, he has that chance," said Jackson.