"Pretty exciting:" UWM athlete Cody Wichmann prepares for his future after basketball


MILWAUKEE -- There's a college basketball player at the University of Wisconsin-Milwaukee who hopes to score as big on the court this season as he already has off the court.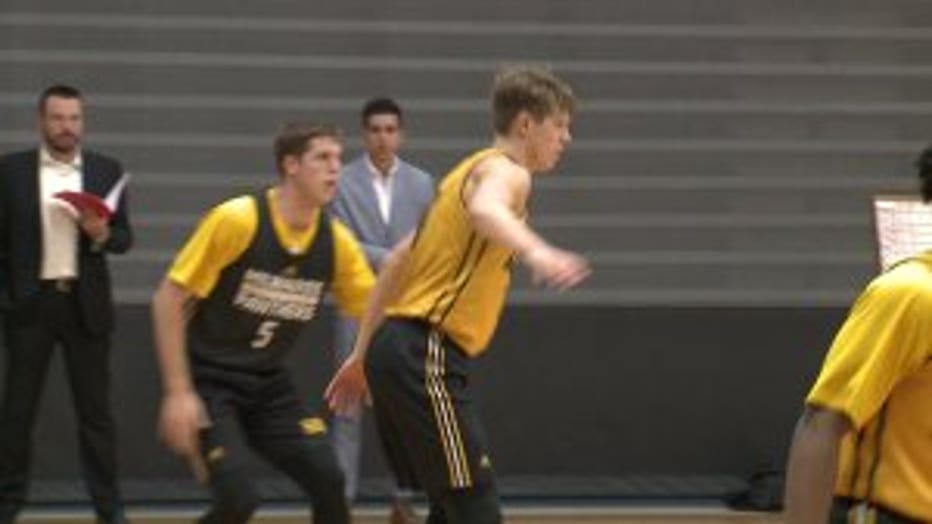 Sometimes it all kind of hits Cody Wichmann.

"I am kind of the veteran around here. It's kind of weird to say," said Wichmann.

It's weird because Wichmann said he feels like he was a freshman just a blink ago, and it's also weird because so many of the guys he expected to be playing with this season are gone. A trio of Panthers transferred out of the program when there was a transition from Rob Jeter to Lavall Jordan at coach last spring. Now, the top returning scorer on the team, Wichmann, is right where he wants to be.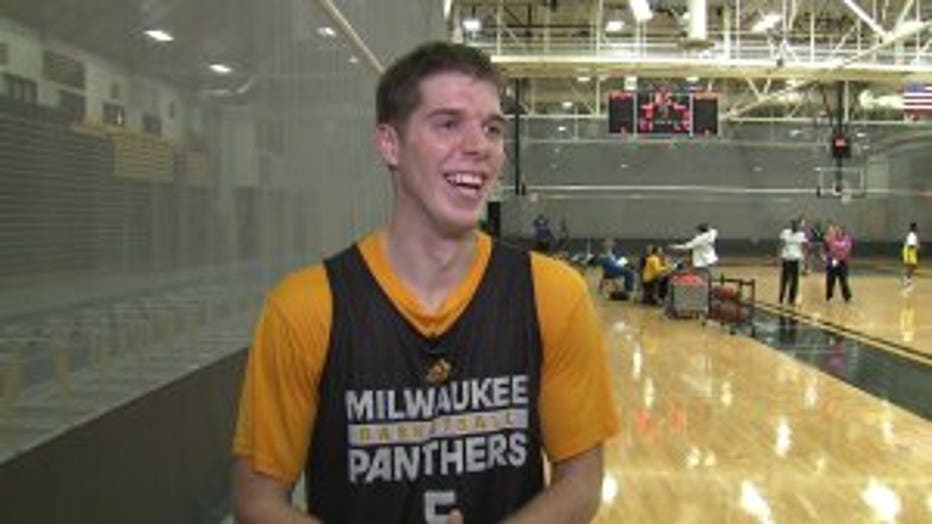 "I've built great relationships with everybody in the business school here and I wanted to finish what I started," Wichmann said.

Wichmann is one of those student-athletes who really does prioritize the school part of things while helping Pulaski High School to a state championship. Wichmann helped himself academically by earning several college credits. Thus, he was in a great position when he showed up on Milwaukee's east side.

"I actually wanted to be a doctor. I sat in my first anatomy class and I thought, 'not for me' -- so I went to my advisor. He's like, 'why don't we just get you into an accounting class and see what the business school is like.' Fell in love with it. That's where I got my degree in three years. Pretty exciting -- and now I'm in the masters program," said Wichmann.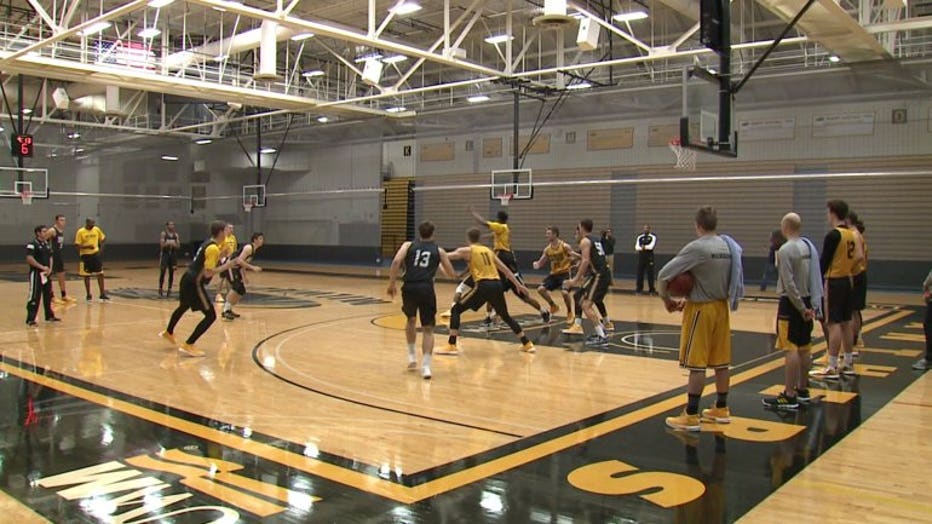 School officials are understandably impressed by how he has taken care of business. Wichmann is proud, too, and so is his mom.

"She wants me to play basketball as long as I can but after that, you need something to fall back on. Looking back on it, she was right... for the first time," said Wichmann.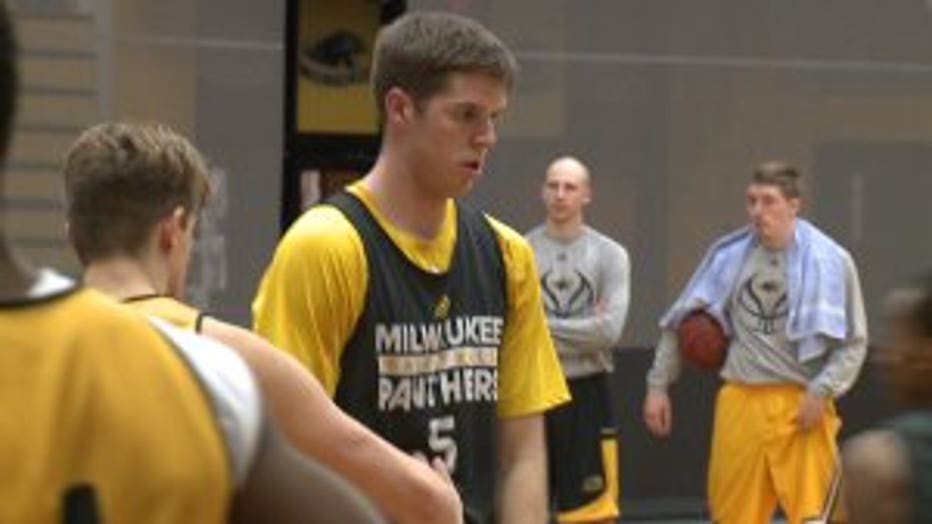 Very happy on his life path and on campus, Wichmann can only hope to find some happiness on the court too. He can dream about his final season approximating his first season, when the Panthers made the NCAA Tournament.

FOX6's Tim Van Vooren: "You guys aren't supposed to be very good. Do you believe that? Does it bother you?"

"Not really. It helps to kind of play with a chip on our shoulders. I've been telling people what happened freshman year, we were picked last and look what happened -- so we'll just have to see," said Wichmann.

Spoken like a true veteran.

Wichmann and his Panthers teammates open the season on Friday, November 11th in their downtown arena.