Persistence pays off: Marquette lacrosse player says he's 'so grateful' after working hard to make the team



MILWAUKEE -- Persistence paid off for one Marquette University men's lacrosse player. He wasn't even on the team his freshman year, but now as a junior, he's contributing on the field.

Marquette junior, Nick Singleton, and the lacrosse team had a missed connection.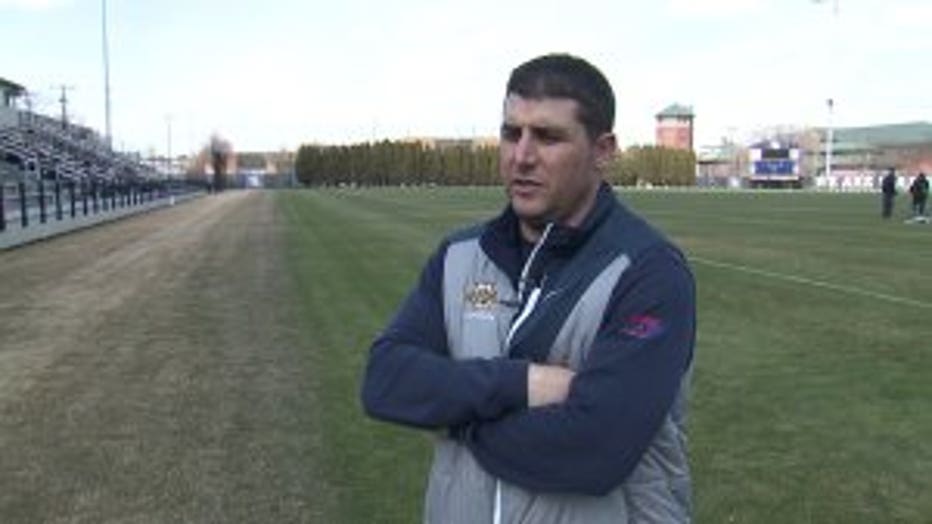 "He came to our camp actually. We saw him play at a couple of recruiting events and he came to our camp the summer before his junior season, and we knew about him and at that time, we just didn't think he was ready to participate at our level," said Joe Amplo, Marquette lacrosse coach.

"I got recruited early on in high school, probably my sophomore year, the fall of my sophomore year. Never ended up working out. By my senior year, for whatever reasons, went with different guys," said Singleton.

After high school, Singleton thought playing collegiate lacrosse was behind him. He also nearly left Marquette behind him as well -- instead, planning to go to Purdue -- but one final academic visit changed his mind.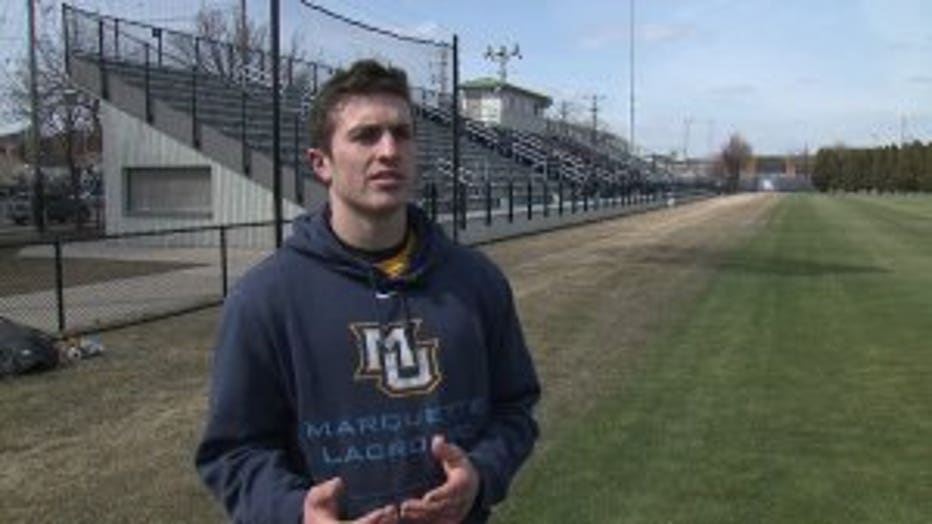 "It was a beautiful day. Like I said, it was in the spring. Weather was great. Blue skies. Sun was out. People were great and I just fell in love with this place," said Singleton.

In the fall, Singleton began his exercise physiology major, something that kept him close to the lacrosse team.

"I had the opportunity to intern in the Marquette Sports Performance down in the weight room and that is where I got to work with the some of the lacrosse team," said Nick.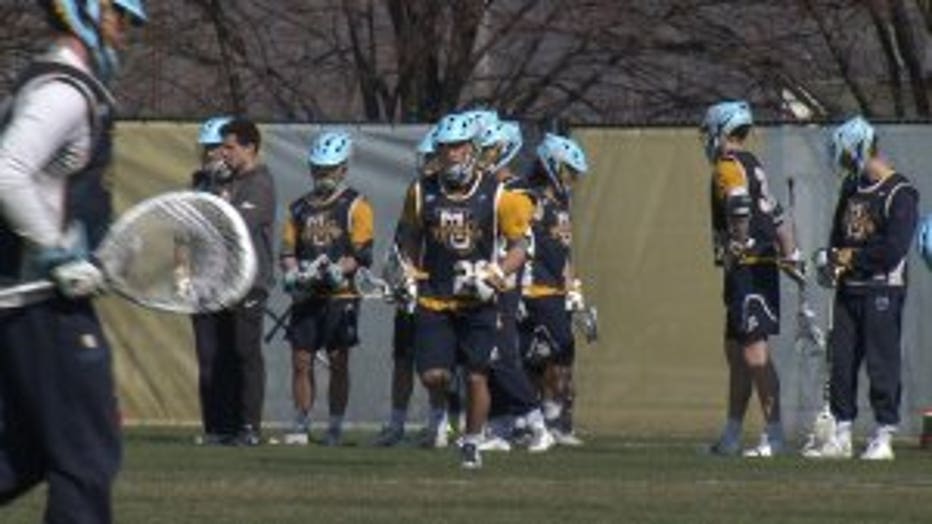 "I can remember being in the weight room at that time. We worked out at, I think it was 6 a.m. -- early, bright and early every day, and I would be in there and the first person to always greet me with a smile and a handshake was Nick Singleton, and I remember on the first day thinking to myself, 'I think I missed one here,'" said Coach Amplo.

Amplo was given another chance. Singleton decided he was going to do whatever it took to get on the team.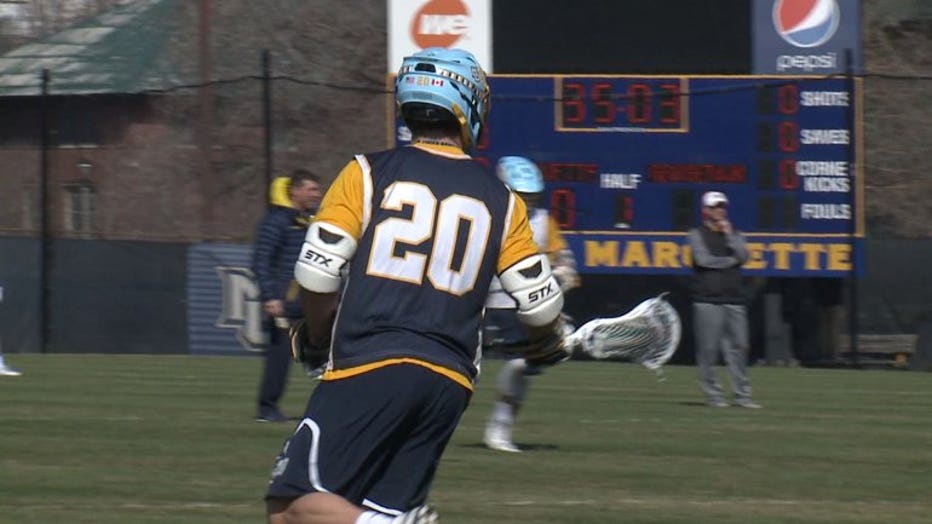 "Sent Coach Amplo and Coach Brundage like five emails early on in the summer, just asking 'is there any way we can meet?' Talk about tryouts or any way to just find a spot on the team, but I wanted to help however I could," said Singleton.




"Here's a kid that we told 'no' to, who had the confidence not only to request the opportunity to work with our team, but also come up to the head coac, introduce himself and I think it was his way of saying 'hey, I'm going to show you I belong,'" said Amplo.

After his freshman year, Singleton's persistence paid off.

"Coach Amplo emailed me back told me to come down to one of the prospect days and I came down, met with him on the sideline and he offered me a spot on the team," said Singleton.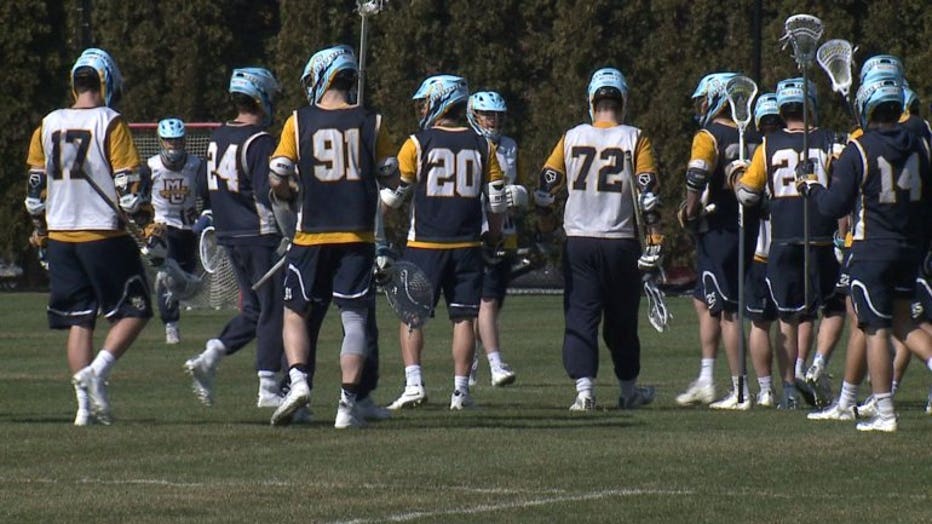 Then came another hurdle before getting on the field:

"We switched his position," said Amplo. "We told him he's not meant to play long stick, so we gave him a short stick and he's improved and now he's getting valuable minutes for us each and every game."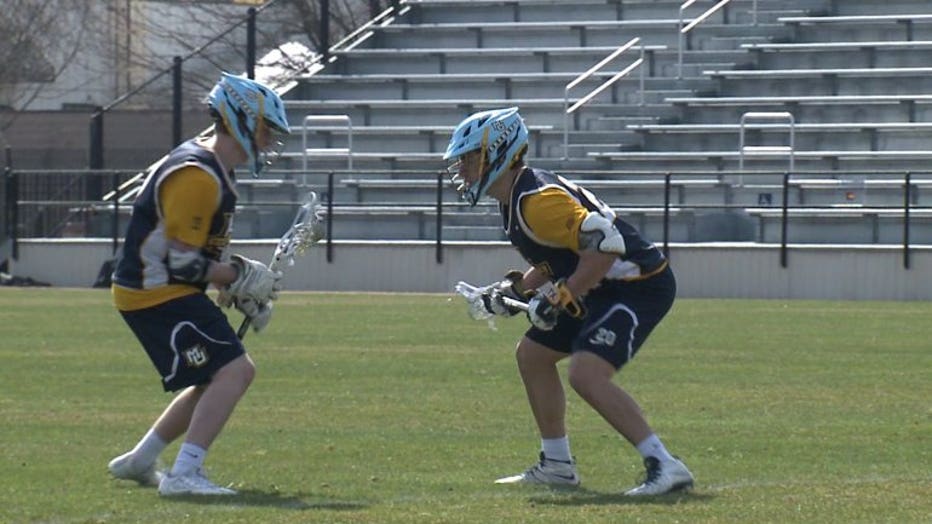 Now, Singleton's earned some playing time and the respect of everyone on the team.

"He brings everything we are looking for in a worker. He's tough. He's engaging. He's fun to be around. He's a good looking boy too, you know? He's a kid we are not afraid to put in any situation and we trust that he will handle it wonderfully," Amplo said.

"I wouldn't change anything for the world. So grateful for this opportunity just to be on the team, help the team however I can," said Singleton.

Singelton and the Marquette men's lacrosse team has two more road games this season and then the Big East Tournament.