Packers QB Aaron Rodgers signs 5-year, $110M contract extension
GREEN BAY (WITI) -- The Green Bay Packers have signed QB Aaron Rodgers to a contract extension on Friday, April 26th.

NFL.com is reporting Rodgers' "deal is for $110 million over five years, with $62 million in the first three years and a whopping $40 million this season."

Rodgers, who was drafted by the Packers in the first round (No. 24 overall) in 2005, ranks No. 1 in NFL history (min. 1,500 attempts) with a career passer rating of 104.9. He also ranks No. 1 in league history in career INT percentage (1.73) and TD/INT ratio (3.72) and No. 2 in career completion percentage (65.7). For his career, Rodgers has completed 1,752 of 2,665 passes for 21,661 yards and 171 TDs with 46 INTs.




In a news release issued Friday afternoon, Packers General Manager Ted Thompson said, "Aaron is a true professional and a special player. He works hard, is humble, and is focused on his actions, on and off the field. He is an excellent teammate and pushes himself and others to be the very best. We are happy to reach an agreement to extend his career with the Packers."

Coach Mike McCarthy said in the release, "An exciting day for our football program...Aaron is an excellent illustration of a Green Bay Packer. It is truly a blessing to witness his continued accomplishments, both on and off the field."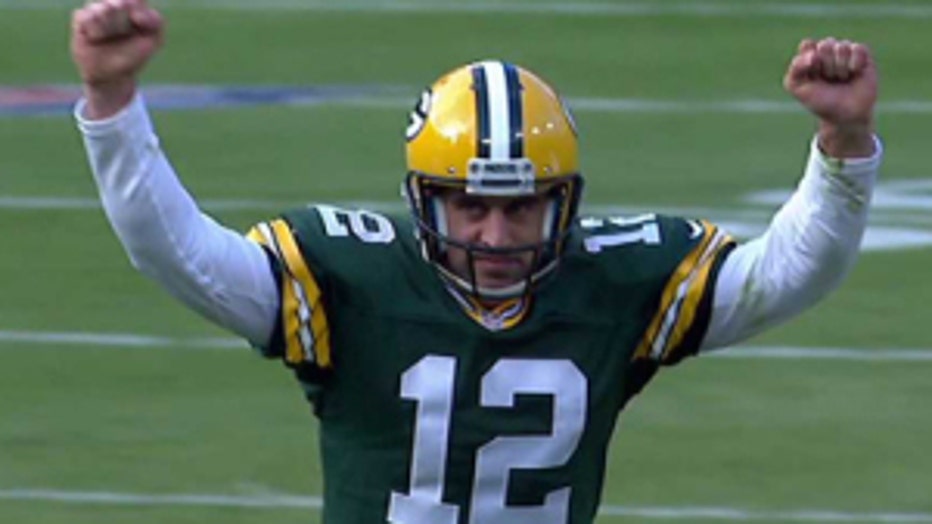 Aaron Rodgers vs. Cardinals


Rodgers posted 21,332 passing yards from 2008-12, the most in NFL history by a quarterback in his first five seasons as a starter. In 78 career regular-season starts, he has recorded 28 games with 300-plus passing yards, 43 without an interception and 46 with a 100-plus passer rating. Rodgers was selected to the Pro Bowl three of the past four seasons (2009, 2011-12) and was named the starting quarterback for the NFC squad each of the past two seasons.

Rodgers holds four of the top five single-season team marks for passer rating (2009-12), two of the top three for passing TDs (2011-12), three of the top four for completion percentage (2010-12) and two of the top three for passing yards (2009, 2011).

Related stories: