Packers QB Aaron Rodgers not yet medically cleared to play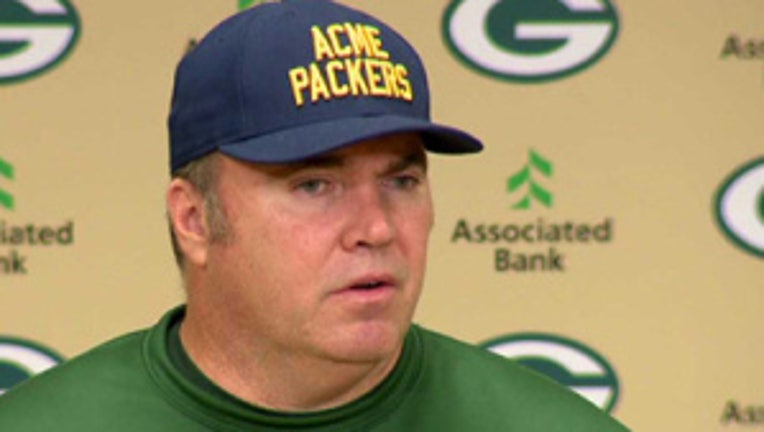 article


GREEN BAY (WITI) -- Green Bay Packers Head Coach Mike McCarthy said on Tuesday, December 3rd that quarterback Aaron Rodgers is not yet medically cleared to play. However, he has not been ruled out for Sunday's game against the Atlanta Falcons.

Rodgers is expected to be practicing in limited fashion on Wednesday. Coach McCarthy says he wants to play -- but the coaching staff will see what he can do.

Coach McCarthy said Matt Flynn will get the starter reps in practice. McCarthy indicated Flynn is getting the starter reps because he is further along than Scott Tolzien as far as game experience and comfort in the Packers offense.

McCarthy said he is disappointed and frustrated about the last five games. He said Aaron Rodgers makes those around him better -- and that the team has not handled challenges well to this point.

The Packers (5-6-1) square off against the Atlanta Falcons (3-9) at Lambeau Field on Sunday, December 8th. The kickoff is set for noon -- and you can watch the game only on FOX6.

Fans planning to attend the game are encouraged to plan accordingly. The Lambeau Field Atrium will open to ticketed guests only at 8 a.m., along with the Lambeau Field parking lots and Tundra Tailgate Zone. Gates to seating areas will open at 10 a.m.