Packers' Jermichael Finley, Desmond Bishop at Milwaukee Obama rally
MILWAUKEE (AP) -- President Barack Obama is a well-known Chicago Bears fan, but he can put aside his loyalties long enough to score points with rival Green Bay Packers fans.
Obama made a campaign stop in Milwaukee on Saturday, September 22nd and he brought two Packers with him. He opened his remarks by mentioning that tight end Jermichael Finley and injured linebacker Desmond Bishop were in attendance.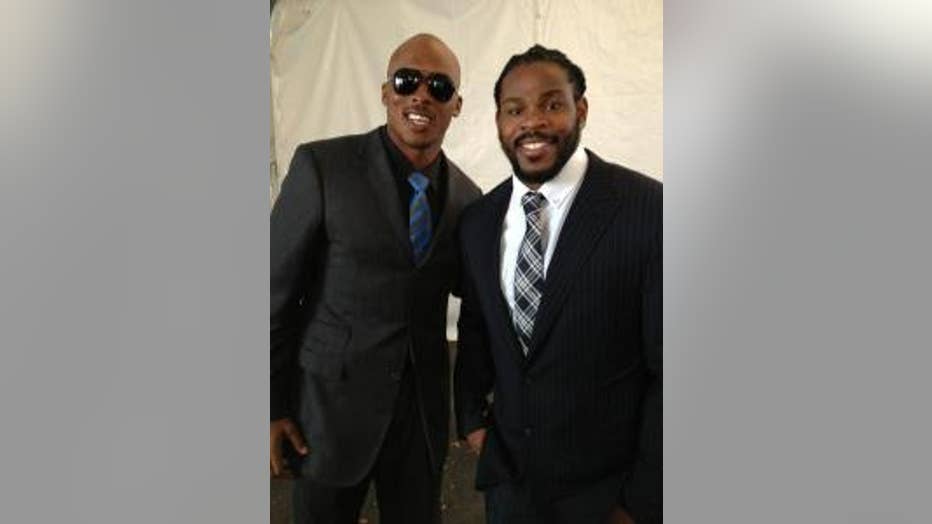 Obama said their presence shows that the nation isn't as divided as people think. In his words, "We're not Bears fans first, we're not Packers fans first, we're Americans first.''
He acknowledged with a smile that Finley and Bishop ribbed him about the results of the Bears-Packers game in Week 2, a 23-10 Green Bay win.
Neither Packer addressed the crowd or went up on stage.
CLICK HERE to "Follow" Packers' Jermichael Finley on Twitter.
CLICK HERE to "Follow" Packers' Desmond Bishop on Twitter.