One picture says it all: Packers dominate Bears, twin brothers share the moment
TWIN LAKES (WITI) -- When the Green Bay Packers handed the Chicago Bears a loss in the Windy City on Sunday, September 28th, Packers fans everywhere relished the moment -- and Bears fans, well... they weren't the least bit happy.

A picture FOX6 News received from viewer Bonnie in Twin Lakes sums it up best. What you see below is a snap taken of her twin grandsons during the game. The one wearing the Packers jersey seems "relaxed" -- and the one wearing the Bears jersey is rather upset.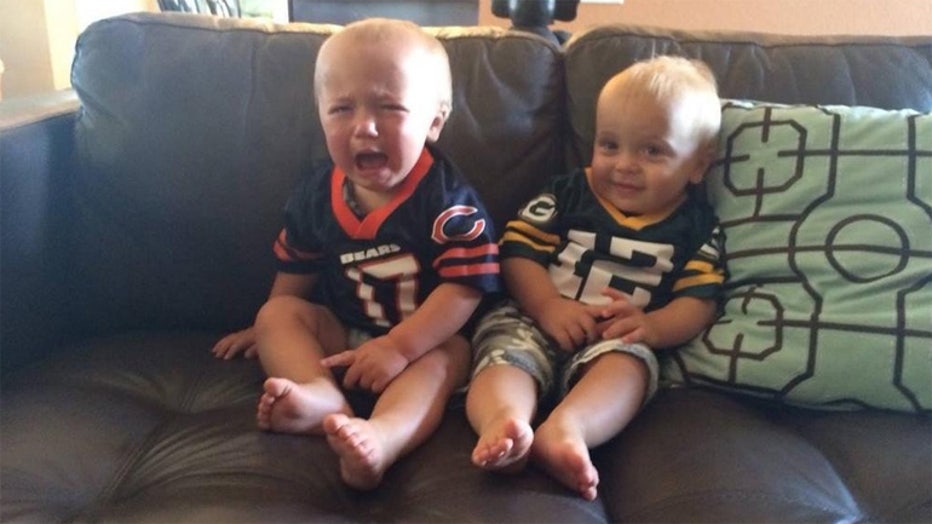 Courtesy Bonnie from Twin Lakes