One day after Hall of Fame induction ceremony at Lambeau, Favre in Madison for flag football game


GREEN BAY -- A huge crowd and a huge ovation at Lambeau Field Saturday, July 18th as Brett Favre was inducted into the Packers Hall of Fame -- and his #4 jersey was retired. One day later, Favre was in Madison, to take part in a flag football game at Camp Randall Stadium.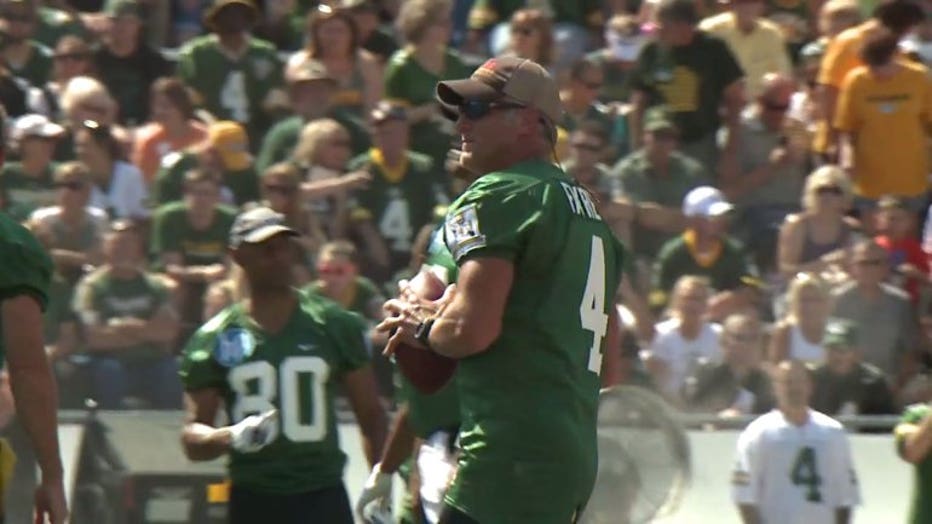 Brett Favre at Camp Randall Stadium


Fans cheered as Favre took the field at Camp Randall Stadium Sunday afternoon. They were happy to see Favre -- but also happy to see the rest of the All-Stars -- and there were a lot of them.

The "Legends Game," a charity flag football game pitted a team of former Packers players led by Favre against a team of ex-NFL players, led by Donovan McNabb.

Favre proved that he can still zip a pass into tight spaces. If his receivers were back in their prime, #4 might have had a few more completions Sunday -- but this was all just for fun, of course. There are no more NFL comebacks for 45-year-old Favre.

"I have to admit I'm worn out just from the emotions, (Saturday) was absolutely amazing and then to get out here and have a little fun with the guys, relive some old days and some good times -- a lot of fun," Favre said.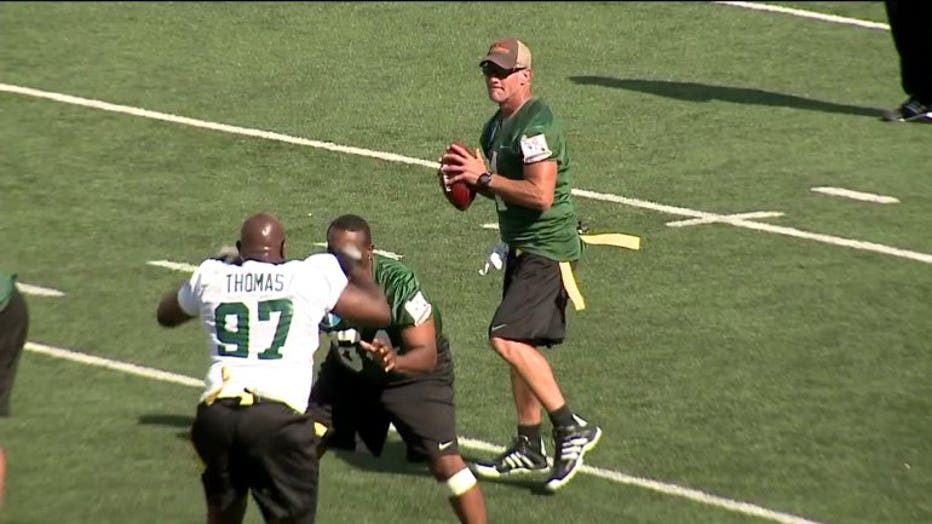 Brett Favre at Camp Randall Stadium


There were lots of big name former players out at Camp Randall Sunday, including Dorsey Levens, Frank Winters, Nick Collins, Gilbert Brown and Ron Dayne -- to name a few.

There were so many #4 jerseys in the stands, you could tell the love for Favre lives on -- as does his legacy.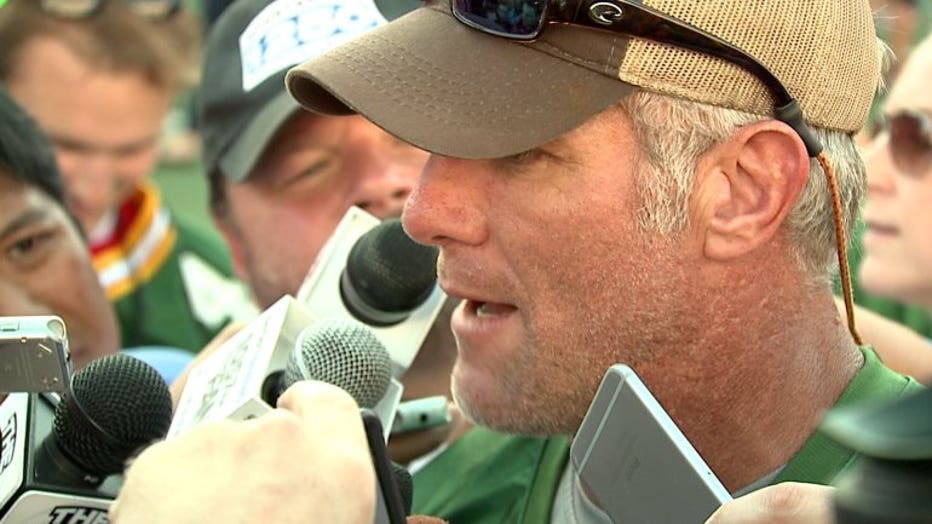 Brett Favre at Camp Randall Stadium


"I'm totally in love with Brett. I love what he has done for the Packers and what he's done for Wisconsin -- the whole NFL. He is just something. He's a legend," Roseann Tank from Fort Atkinson said.

"He could run for president, governor, what else could he do? I'd vote for him," John Ely from Illinois said.

22,497 fans were in attendance at Camp Randall Stadium for the flag football game Sunday. Favre's team won the game, 38-32.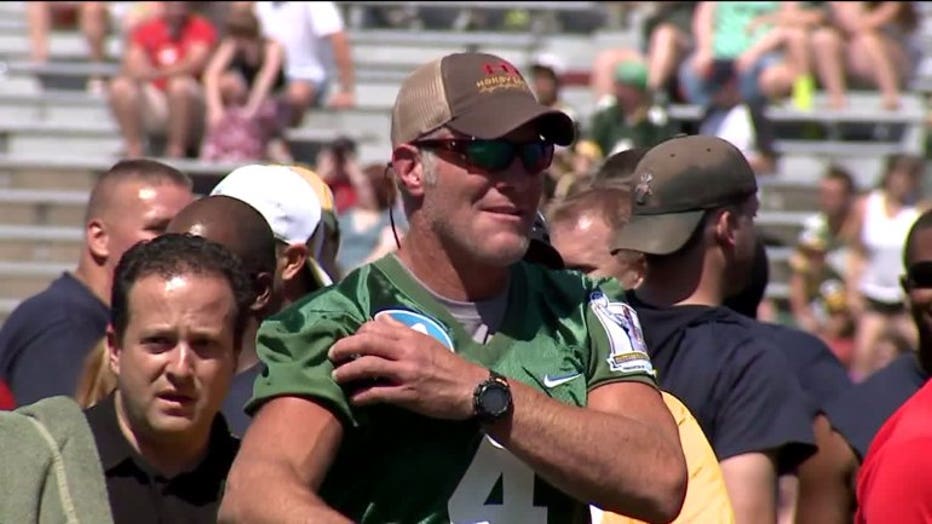 Brett Favre at Camp Randall Stadium


It was a bit emotional for Favre on Saturday at Lambeau Field -- as he was greeted by roars and chants from the fans.

Saturday's event was the culmination of a long reconciliation between Favre and the Packers.

More than 67,000 people filled Lambeau Field to watch as Favre's #4 jersey was retired in a ceremony inside the Lambeau Field Atrium.

Then, Favre walked through the tunnel at Lambeau -- out into the bowl, where fans roared, many of them chanting "MVP."

Favre played 16 seasons in Green Bay. He is credited with leading the revival of the franchise in the 1990s.

But Favre and the Packers had a messy split in 2008 following after uncertainty over whether Favre would retire. He later played with the Jets and the Vikings.

Saturday was all about the glory years in Green Bay.

Favre's number will go up on the stadium's interior facade during the Thanksgiving night game against the Chicago Bears.