"Nice space to hang out:" Brew Crew Bar is a fan-friendly tailgate zone, ready for Opening Day


MILWAUKEE -- There's something new and extra special for fans of the Milwaukee Brewers -- a new place to tailgate when you don't want to bring your own grill and beverages. It's the "Brew Crew Bar."

The "Brew Crew Bar" is a portable place where fans can hang out, get beverages, play some tailgate games and just be part of the Milwaukee Brewers fan fun. For Opening Day, it's located in the Yount lot -- which is east of Miller Park.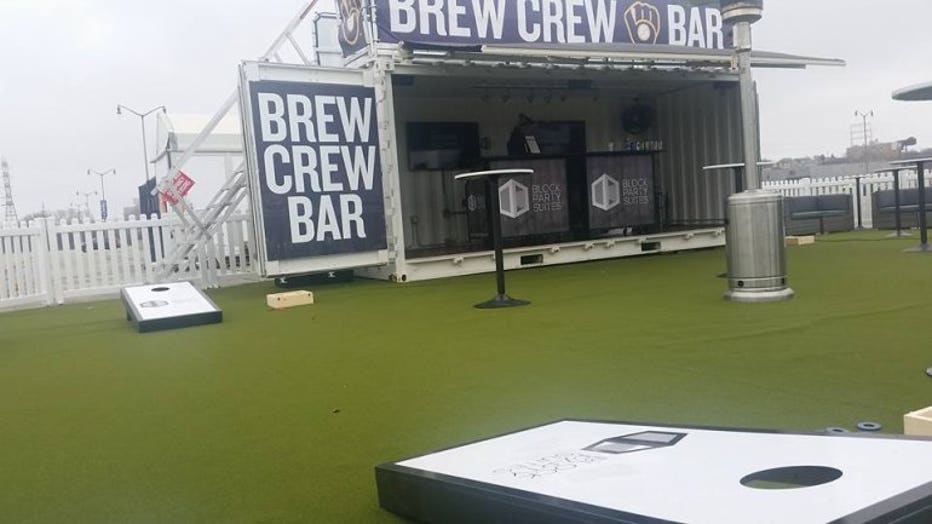 "We have such a special culture here with tailgaters that something like this is going to work well here," said Rick Schlesinger, Chief Operating Officer for the Brewers. "It's a nice space to hang out. And on a day like this, the heat lamps are nice. In the summer, it'll be shade and cold beverages."

The "Brew Crew Bar" will be open for 40 games this season.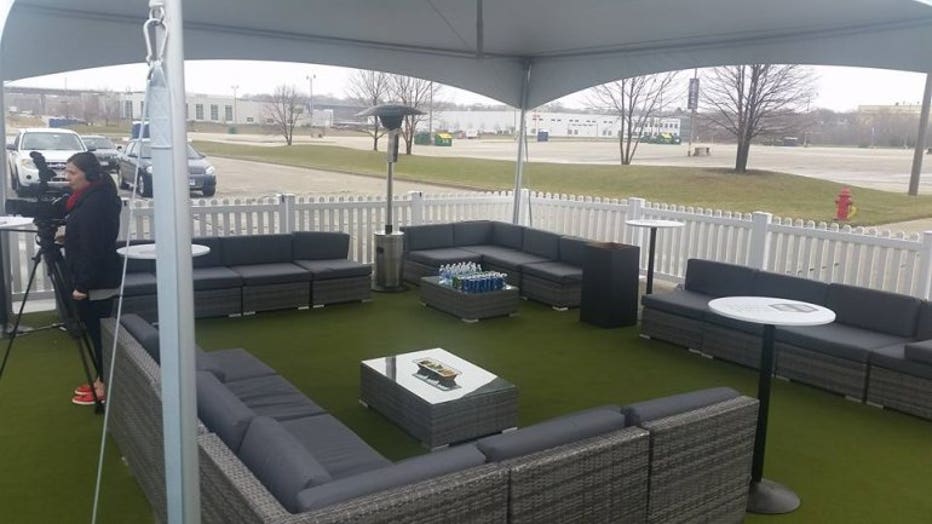 "As the weather warms up, we'll have more dates open. But weekends for sure, and in the summer months, more dates. It's available for rental on a private basis; it's a good spot for tailgating and pre-game," Schlesinger said.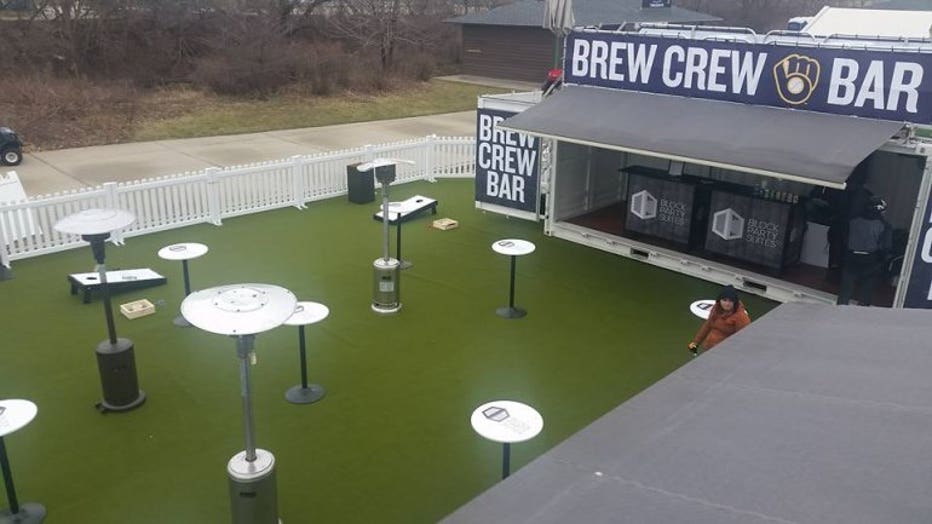 Shipping containers are turned into bars at the "Brew Crew Bar." The Brewers say if it becomes popular, there is definitely room to grow.

"The good thing is it's flexible. We've got a lot of parking spaces a lot of areas in the plaza and who's to say if this does work out we may have another one or we may expand on this one," Schlesinger said.



The "Brew Crew Bar" is free to all fans, open to all ages -- but you must be 21 years old to drink. The team also plans to have special appearances by former Brewers players, Bernie and the Racing Sausages.