NFL suspends Bears' Danny Trevathan 2 games for helmet-to-helmet hit on Packers' Davante Adams
CHICAGO -- Chicago Bears linebacker Danny Trevathan has been suspended for two games following his helmet-to-helmet hit on Green Bay Packers wide receiver Davante Adams, the NFL reports.

The NFL says Trevathan was suspended by the league for a violation of player safety rules. The hit resulted in Adams being taken to the hospital where he was diagnosed with a concussion.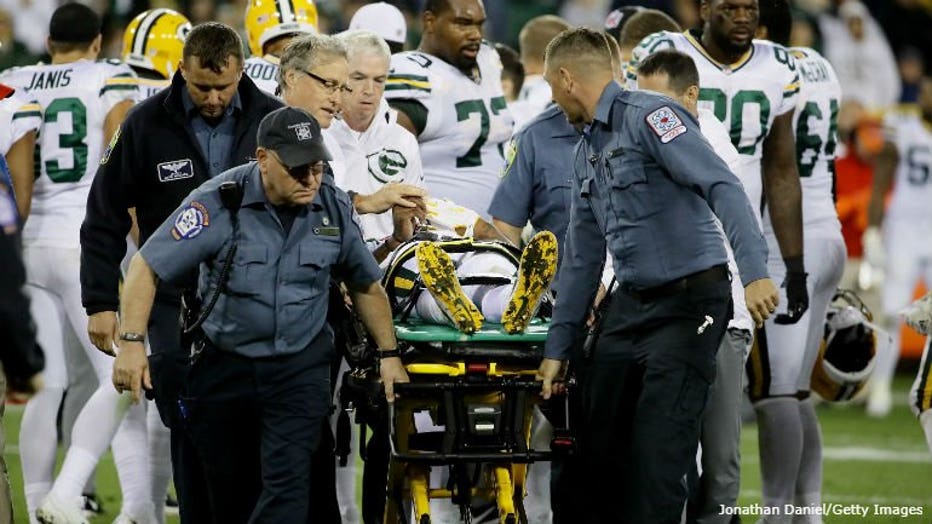 GREEN BAY, WI - SEPTEMBER 28: Davante Adams #17 of the Green Bay Packers is carted off the field after being injured in the third quarter against the Chicago Bears at Lambeau Field on September 28, 2017 in Green Bay, Wisconsin. (Photo by Jonathan Dan


Adams was taken off the field on a stretcher with about 4 minutes left in the third quarter on Thursday night, September 28th after getting hit in the head during a tackle by Trevathan. The game was delayed for about 5 minutes while medical personnel tended to Adams. He gave a thumbs-up signal as he was wheeled off the field.

The Packers said he was conscious and taken to a hospital for evaluation for possible head and neck injuries, and that he had feeling in all of his extremities.

Trevathan was called for an unnecessary roughness penalty following Adams' 8-yard catch. Green Bay won the game 35-14.

Adams posted to Twitter on Friday, saying he was home and "feeling great."