Newspaper headlines illustrate frustration among Bears fans
CHICAGO (WITI) -- While fans of the Green Bay Packers are celebrating the victory that propelled the team into the playoffs, Chicago Bears fans are stunned and scratching their heads. Take a look at some of the front pages of Illinois newspapers from Monday, December 30th.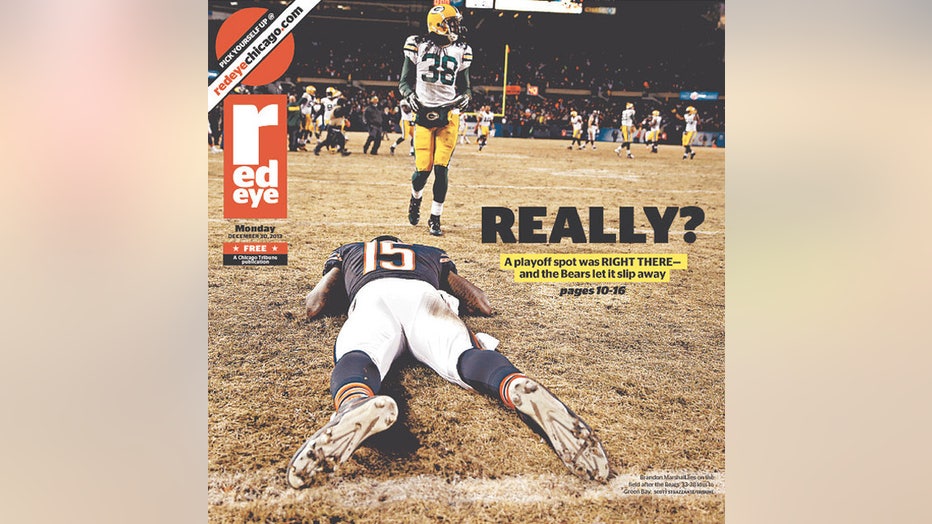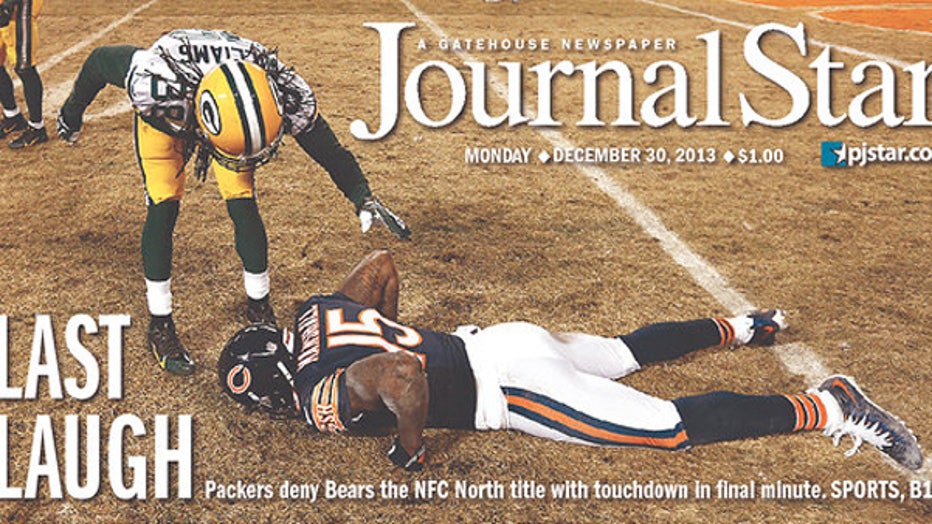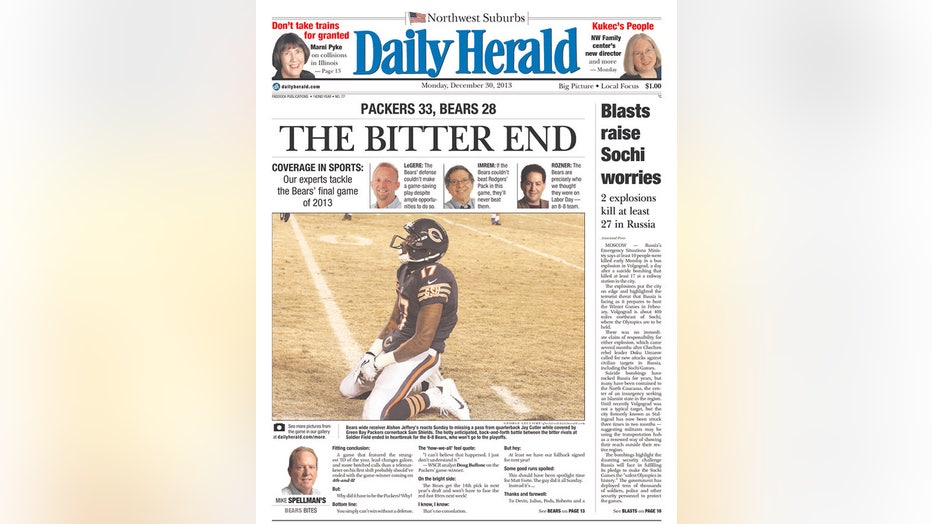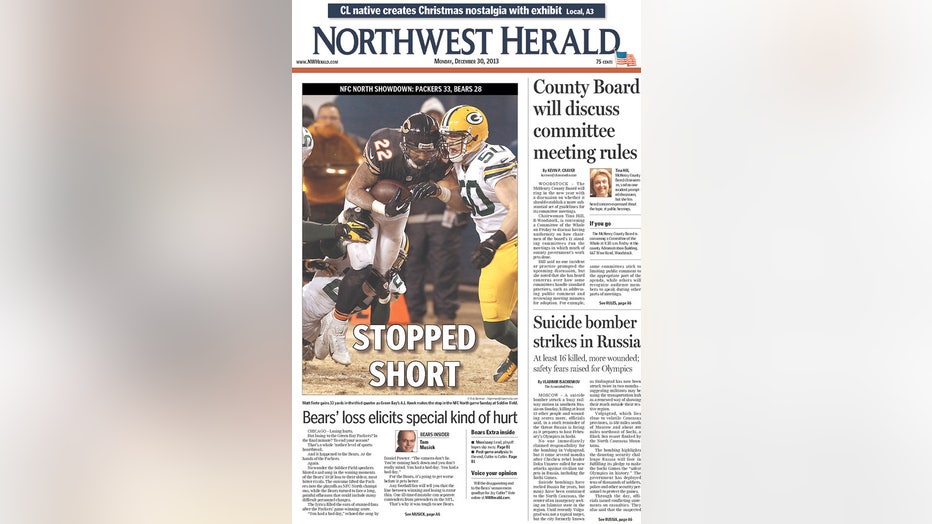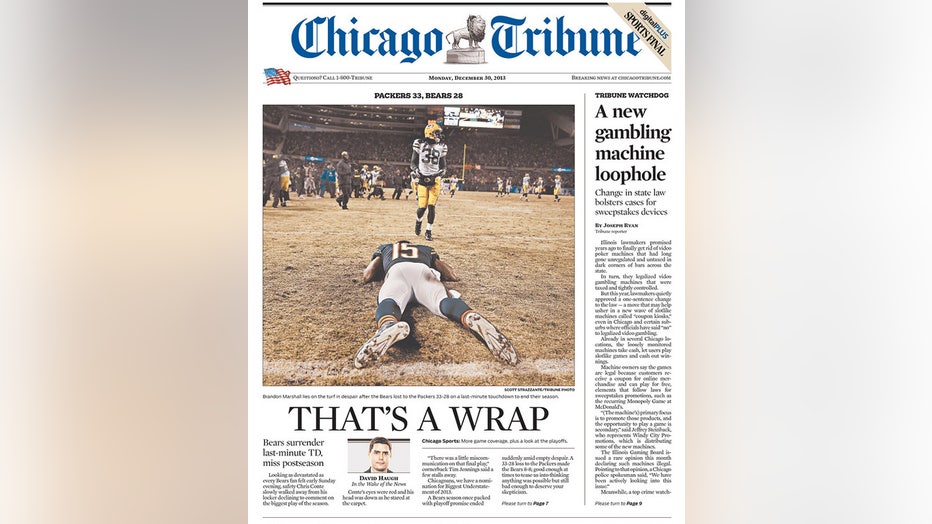 CLICK HERE to view headlines from the front pages of newspapers in Wisconsin.