New goal, again: JJ Watt hopes to raise $5M for Harvey victims


HOUSTON, Texas -- Former Wisconsin Badgers DE JJ Watt has increased the goal for his Harvey fundraiser to $5 million.




The goal was raised to $4 million after a $1 million donation Tuesday, August 29th from the owner of the Tennessee Titans.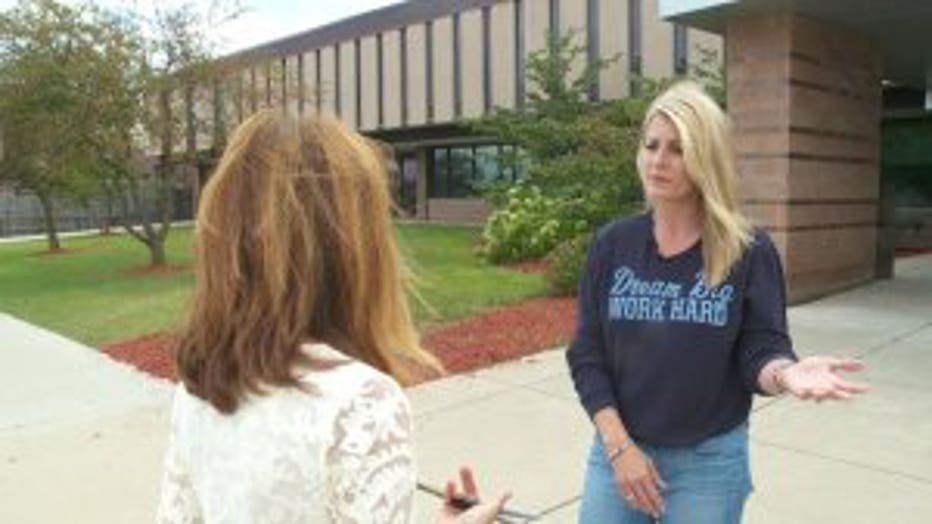 Officials with the JJ Watt Foundation Tuesday announced a donation drive. You can drop off items at Pewaukee High School through Thursday. Concurrent drives are being held in Madison and Janesville. The items will be handed out in Texas, by Watt himself.

"We are trying to get that money back in that community as fast as we can," Connie Watt, JJ Watt's mother, and VP of the JJ Watt Foundation said.

JJ Watt, a Pewaukee native, created the fundraiser Sunday, August 27th to help the victims of Harvey, calling the devastation he's seen in the Houston area "very tough," and asking "if you can donate, please donate."




Watt posted a video to his Facebook page, along with a link to a YouCaring fundraiser he launched in an effort to help.

On Tuesday, Watt announced the $1.5 million goal was "crushed" and he was then hoping to raise $2 million. Again -- that goal has been raised once more -- to $3 million.

"Blown away. He called me ecstatic this afternoon when it's hitting the $2 million. It's wonderful to see the excitement and the surprise in him too. I keep telling him that it's not just how you play on the football field, it's because of who you've been your whole life and every day. It's the person that you are. The genuine person you are, giving back," Connie Watt said.

According to ESPN, Watt donated $100,000 of his own money to the fundraiser.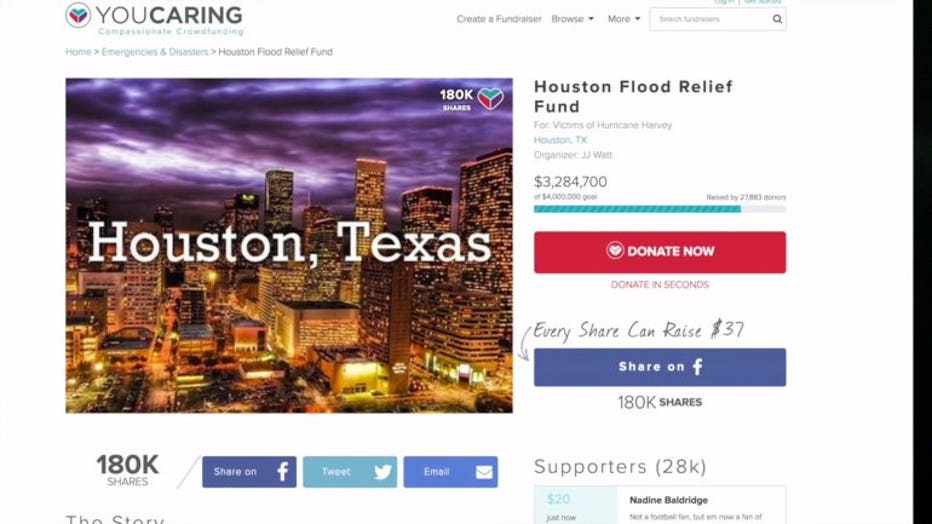 "Everybody in Houston stay safe," Watt says in his video. "We're JJ Watt raises Harvey fundraiser goal to $4M after $1M donation from Titans owner; donation drive underwaythinking about you. We're going to come back. We're going to help you out. The recovery efforts are going to be massive. Houston's a great city. We're going to come out of this stronger than ever."

ESPN reports the Houston Texans were unable to get back to Houston after Saturday night's game in New Orleans. They instead flew to Dallas to wait out the storm. They'll remain there at least through Monday, ESPN says.



Tuesday through Thursday, donations will be accepted by officials with the JJ Watt Foundation at Pewaukee High School. You can drop off donations until 7:30 p.m.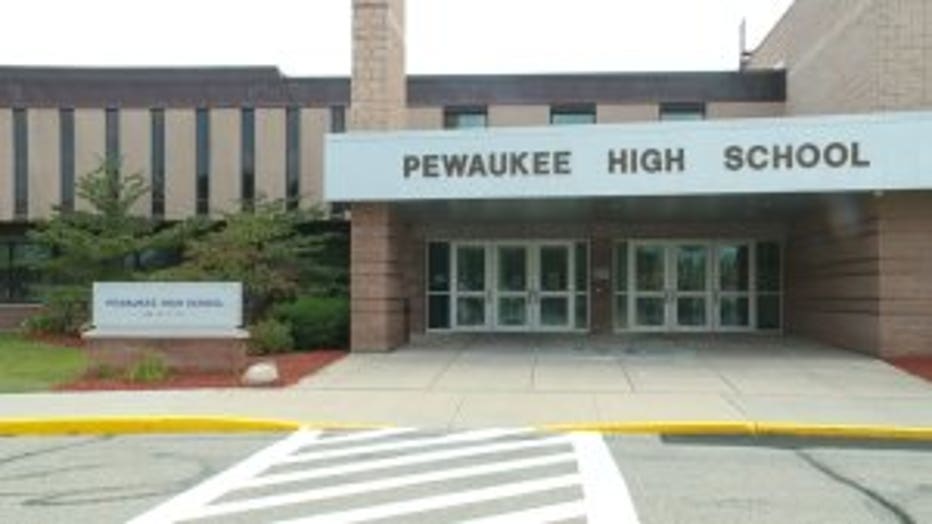 According to a news release, in his hometown of Pewaukee donations of rolled blankets, peanut butter, boxed crackers, boxed cookies, boxed muffins, granola bars, apple sauce, pudding cups, fruit cups, tuna, square box of tissues, and plastic silverware will be collected at Pewaukee High School. Concurrent drives are also being held in Madison and Janesville collecting cleaning supplies and baby items.

"Through the outpouring of support both financially through JJ's online fundraising and the generosity of so many companies and individuals we will be sending our first three semis full of food, water and supplies to Houston," said Connie Watt.

Following the drive, the semis from each location will take donations directly to Houston, TX where JJ Watt and volunteers will distribute items to those in need.




"I'm going to make sure we help as many people as we can with this. Thank you guys. Keep donating. Keep trying. It's unbelievable," JJ Watt said on social media.

Andrea Dietz donated Tuesday. She moved to Wisconsin from Houston.

"Sometimes I just break down because there's nothing I can do. I've been through so many hurricanes. I definitely feel what they're going through," Dietz said.