NBA: Giannis Antetokounmpo has league's 8th most popular jersey


MILWAUKEE -- The NBA announced on Thursday, June 29th that Giannis Antetokounmpo earned his highest ranking ever on the NBA's Most Popular Jersey list, moving up one spot to No. 8.

Antetokounmpo moved into the top-10 of jersey sales in April, landing at the No. 9 spot, which was five spots higher than his debut ranking at No. 14 in January. Antetokounmpo's debut on the NBA's most popular jersey list in January marked the first time a Buck was in the top-15 of jersey sales since Gary Payton ranked 15th in December of 2003.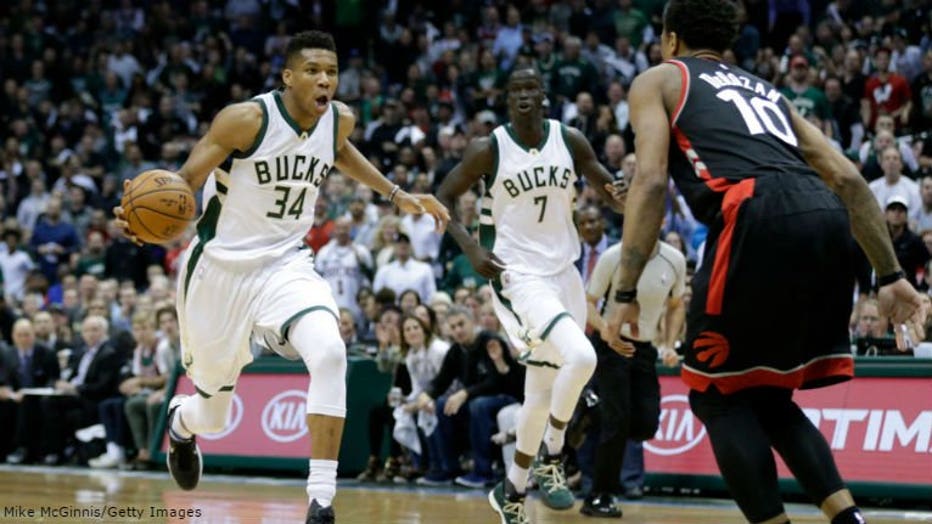 In 2016-17, Antetokounmpo led the Bucks to their second playoff appearance in three seasons, and the team's first winning record since the 2009-10 season, while averaging career highs in points, rebounds, assists, blocks and steals per game. He became the Bucks' first All-Star since 2004, and the first All-Star starter since 1986, and became the first player in NBA history to finish a season ranked in top-20 in total points, rebounds, assists, blocks and steals. Antetokounmpo was recently named the NBA's Most Improved Player, becoming the first player in team history to receive this honor, in addition to being selected to the All-NBA Second Team and NBA All-Defensive Second Team.

CLICK HERE to see the others in the top 15 of NBA jersey sales.