NBA Cares Learn and Play Center dedicated in Milwaukee
MILWAUKEE - The NBA Finals in Milwaukee have brought more than championship basketball and a boost in business. On Monday, July 12, the NBA and the Milwaukee Bucks, in collaboration with State Farm and Kaiser Permanente, dedicated a new NBA Cares Learn and Play Center at Running Rebels Community Organization in Milwaukee. Leaders say this is proof the Bucks are building a community here.
RELATED: Check out the new and improved FOX Sports app
First, it was Giannis. Then, Fiserv Forum, the Deer District and so on. We've seen the crowds the team has drawn for the playoffs, with the national spotlight centered on Milwaukee and the Bucks for the NBA Finals. The focus Monday shifted away from basketball and toward the community.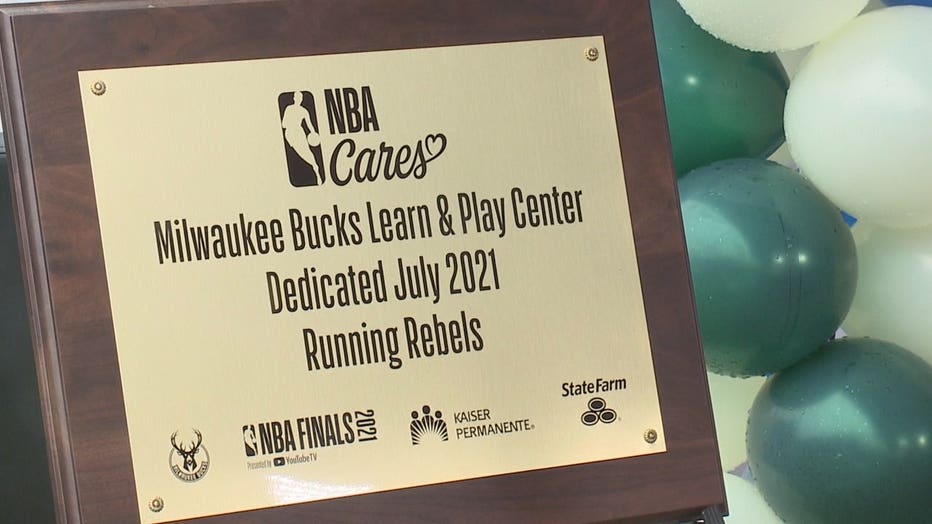 "We're beyond thrilled to share the NBA Finals with a group we've loved for a very long time, and more importantly, we're really happy to donate a lot of money to the Running Rebels, which is awesome," said Peter Feigin, president of the Milwaukee Bucks.
FREE DOWNLOAD: Get breaking news alerts in the FOX6 News app for iOS or Android
As part of the Finals, the Bucks, NBA and sponsors dedicated the NBA Cares Learn and Play Center at Running Rebels, providing a much-needed facelift for the nonprofit's home on Fond du Lac Avenue.
"Restoring the flooring," said Jim Paschke, play-by-play announcer for the Milwaukee Bucks. "There will be new paint on the walls. There will be new technology, new furniture. They'll be adding new activities and games, as well."
Since 1980, Running Rebels has mentored tens of thousands of Milwaukee's youth, providing alternatives like coaching and engagement to keep kids out of trouble and help them find success.
"I'm just overjoyed that we did it the right way, and to finally be getting recognized for that front-line work that we're really good at is just a dream come true," said Victor Barnett, executive director of Running Rebels.
Now, Victor and Dawn Barnett, the organization's executive directors, hope to continue their mission with the support of the city and beyond.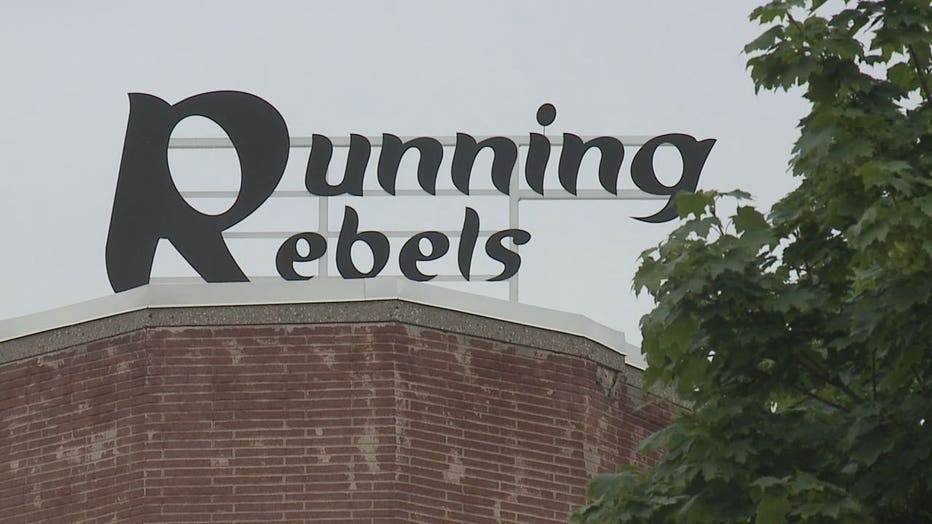 "The NBA, you could not have picked a better organization in this country," said Milwaukee Mayor Tom Barrett. "They are so engaged. They are so involved. They care so much about the young people of this community, and they do so much for them."
That restoration work will be done over the next six weeks. This marks the 1,772nd center the NBA family will complete, and it accompanies a similar project in Phoenix.