"Natural sun, you can't replace it:" Miller Park roof opened, crew preps playing surface


MILWAUKEE -- The hustle and bustle of baseball season is well underway at Miller Park with Opening Day coming up on April 4th and spring training underway in Arizona.

"I think it's excitement that gets started here every spring in Milwaukee with baseball," said Milwaukee Brewers Director of Grounds Michael Boettcher.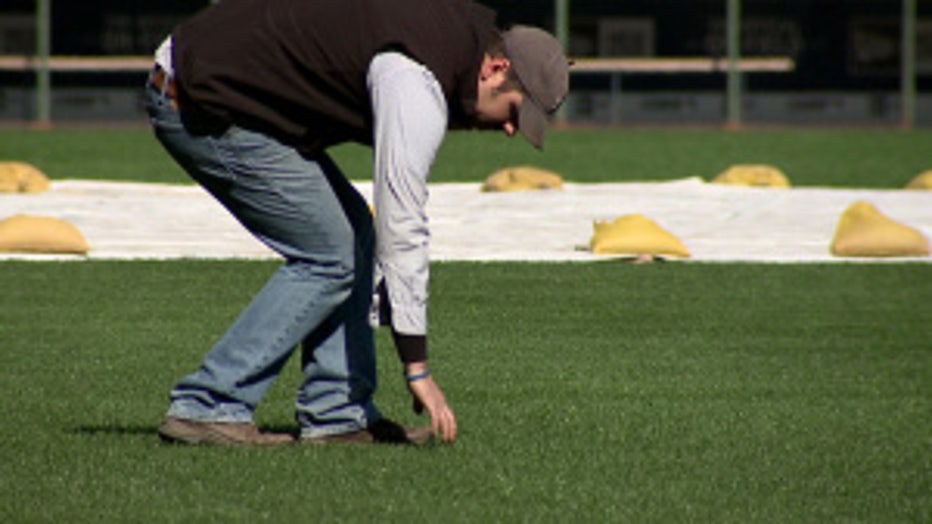 Grounds crew works with Miller Park turf


Mother Nature helped out the Brew Crew on Monday, March 7th -- with warm, spring-like temperatures and sunshine. We saw a high of 65 degrees in Milwaukee!

Crews were out uncovering the grass, something Boettcher compares to Christmas morning.

"Came out (Sunday), did a little peaking as the kids might do to the Christmas tree," said Boettcher.

As the tarp was rolled away, the roof was opened up!

"The natural sun, you can't replace it. Our grow lights only give a percentage of what the sunlight can do," said Boettcher.

Boettcher was thrilled with the condition of the grass, especially after having to do some temperature manipulation due to the abnormally warm fall.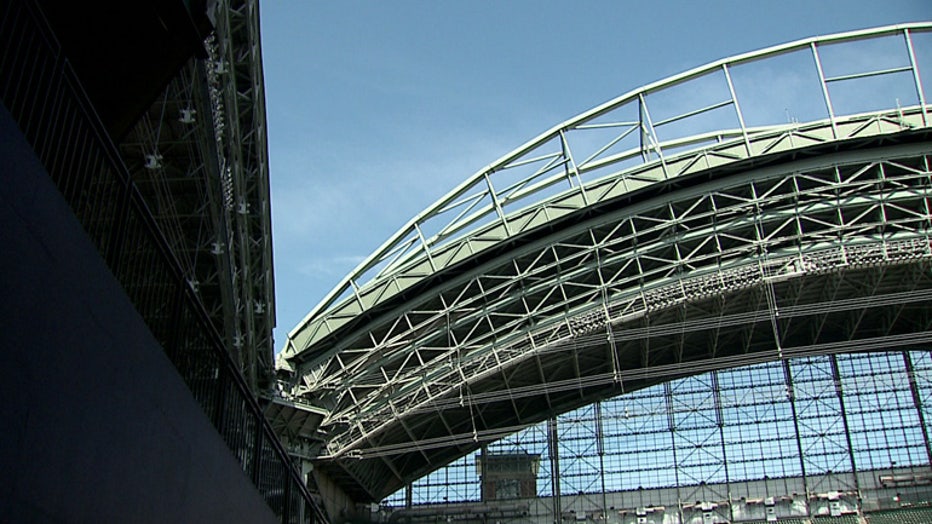 "I don`t want to jump the gun too much. I think if we had to play baseball today, we could play baseball today," said Boettcher.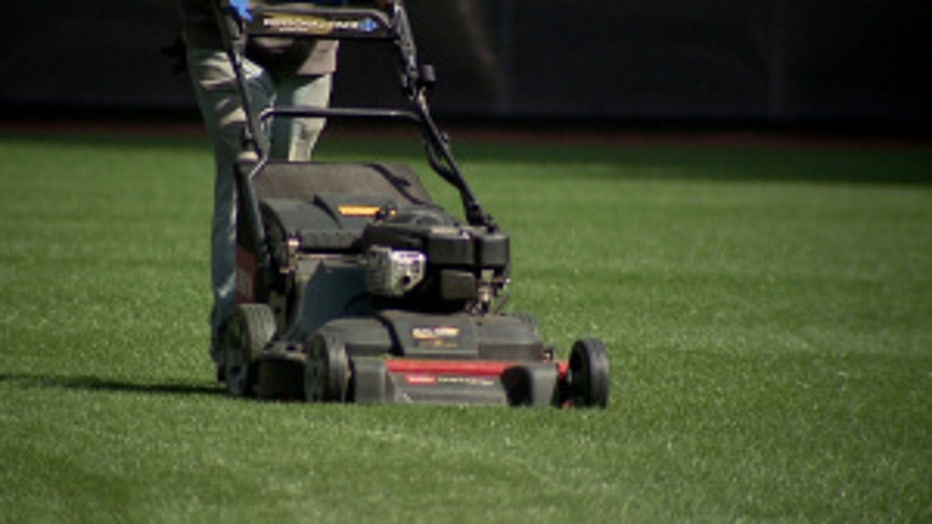 Grounds crew works with Miller Park turf


But there's still plenty of work to be done.

"Probably get the mowers on here today, give her a little haircut, see where she goes from there," said Boettcher.

Fans will get to come see the field themselves on April 4th for Opening Day when the Brewers take on the Giants.