MU walk-on who's had big impact on Golden Eagles, rewarded with a big surprise
MILWAUKEE -- Unless you're a die-hard Marquette University Golden Eagles basketball fan, you've probably never heard of Michael Mache. But MU Coach Steve Wojciechowski will tell you Mache's an MVP, and somebody you should get to know.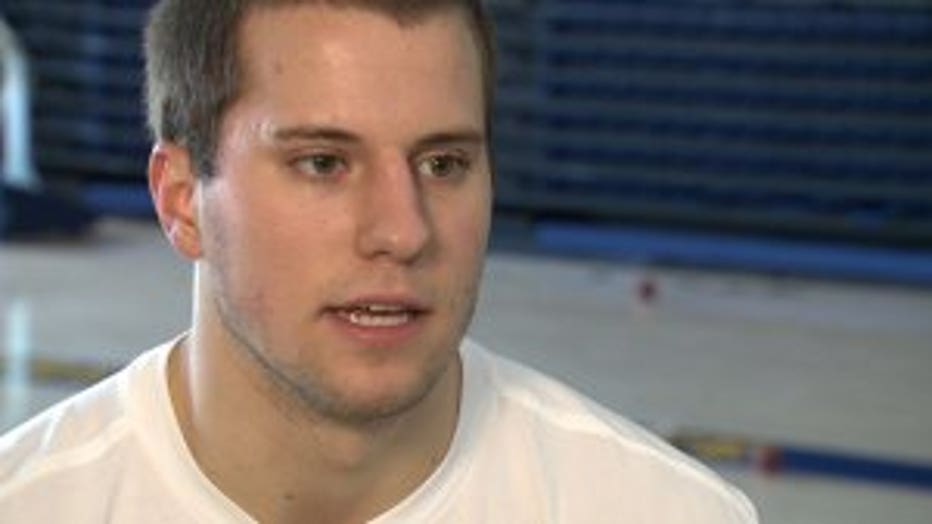 Nobody cheers harder for his MU teammates than Mache.

As a walk-on, the senior from Glen Ellyn, Illinois knows his role. He rarely plays, unless the outcome of a Golden Eagles game has been decided -- not much of a payoff for someone who works as hard as anybody else.

But Mache's not complaining.

"I've had a fabulous experience, and to build a camaraderie with the guys every day is just something that -- I enjoy coming to the gym every single day," Mache said.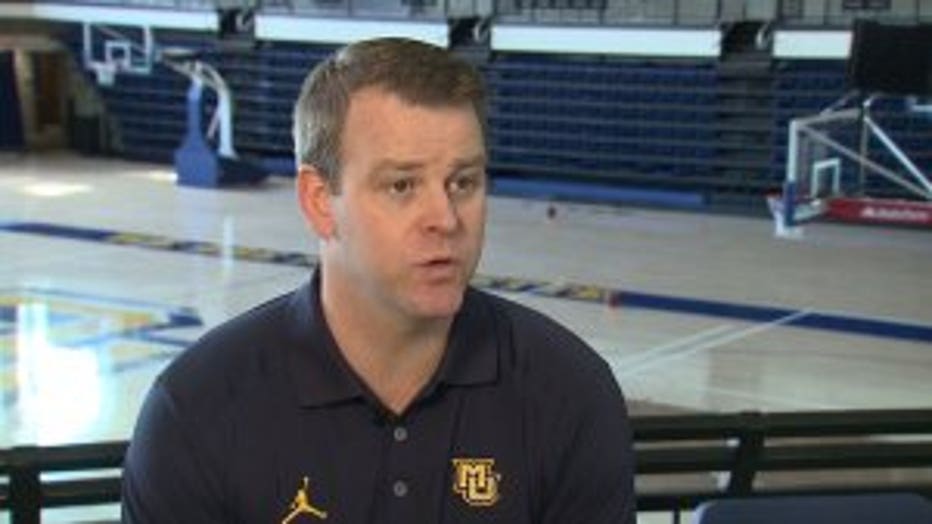 MU Coach Steve Wojciechowski


Mache's journey to becoming a walk-on for Coach Wojo's team started with the MU women's team, where he was head manager for two-and-a-half years with his twin brother Matthew. Both walked onto the men's program last year.

"To be able to enjoy these moments with my brother last year were fantastic, and then to be with this group is absolutely amazing," Mache said.

The highlight of Mache's career came off the court, in January.

"We're obviously having some preparation the night before the Xavier game, and we came into the locker room to watch a little film as well as meet. Coach had me get up in front of the team and read that piece of paper," Mache said.

Mache learned he had been awarded a full scholarship.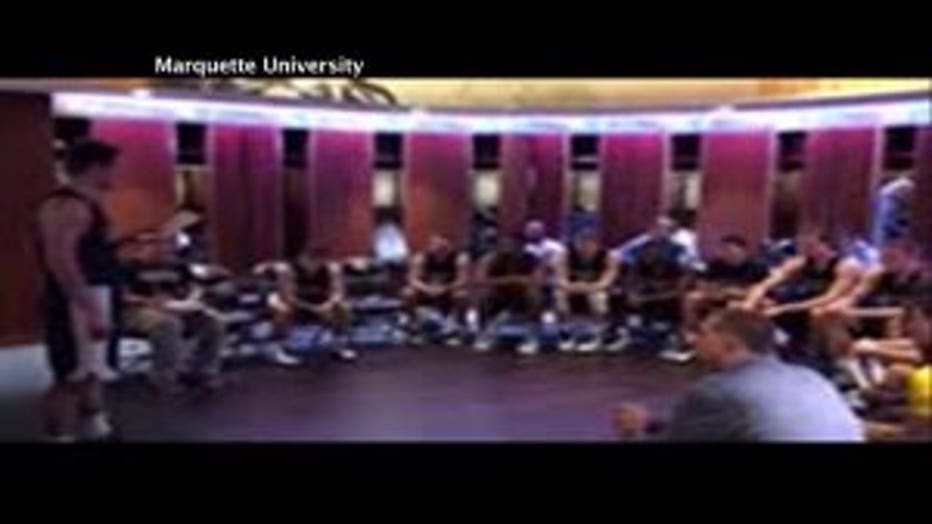 Michael Mache learns he's been awarded a full scholarship


"It was just an absolutely amazing experience and I was really humbled by receiving a scholarship -- and then to be there with my teammates and my coaches," Mache said.

"Michael Mache has done great for us. (The scholarship) wasn't a gift. That's something that he earned. The contributions that he makes behind-the-scenes on a day-to-day basis -- whether it's the energy and enthusiasm that he brings to practice or the leadership that he shows in the locker room, he's made a huge impact on our team, and not many people get to see it," Coach Wojo said.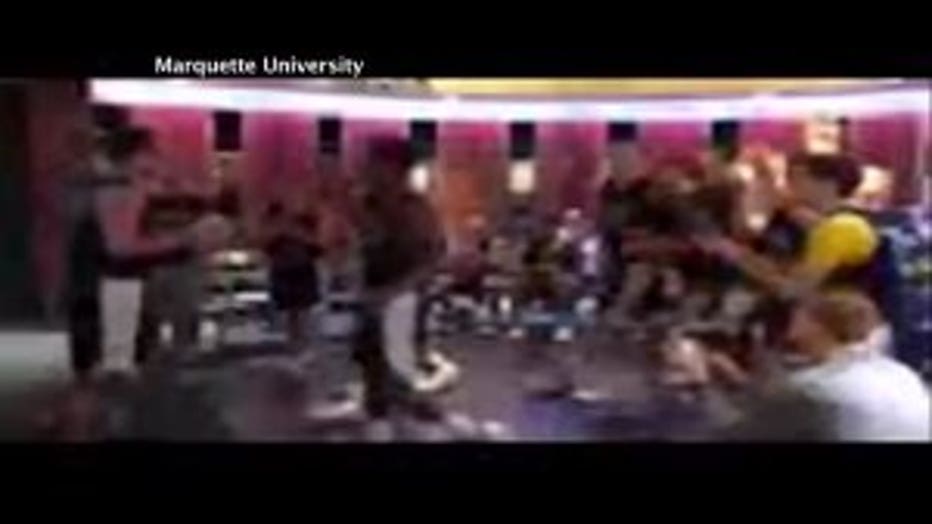 Michael Mache learns he's been awarded a full scholarship


Mache has also made a huge impact in the classroom -- carrying a double major.

"I am majoring out of the College of Business and Operations in supply chain management and also majoring in finance. It's a really rapidly growing industry in the business world, and after taking my introductory course, I decided that this was right for me. I ended up taking a few extra courses in order to be able to graduate with that double major and I think it's going to suit me well upon graduation and into the business world," Mache said.

Has it ever! Mache already has a job lined up with Aldi -- one of the largest discount supermarket chains in the world.

He gives a big assist for his success to MU's academic support staff, one that not only helps the men's basketball players, but every student-athlete on campus.

"Our academic support system here at Marquette is absolutely phenomenal for myself as well as our teammates -- when we're traveling on the road, always being there with the support we would need with missing class and being in the heart of the season," Mache said.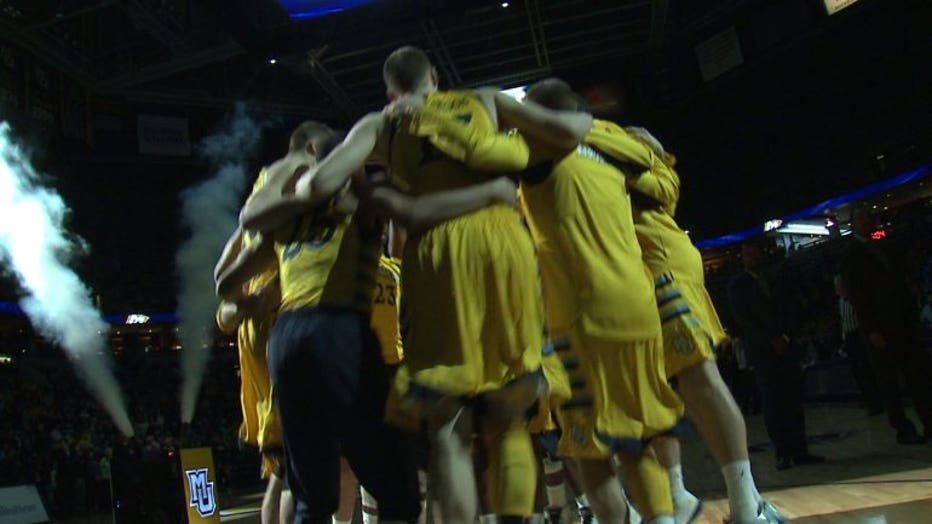 So what does Mache see himself doing in say, 10 years?

"Just continuing to embrace the degree that I've worked so hard to achieve. I have nothing but great things to say about Marquette University as well as the College of Business -- so really using that leverage and using the support behind the Marquette University name and brand to help myself be successful in whatever avenues that I'm pursuing," Mache said.

Mache is also a basketball referee in his spare time.

He will be honored when MU hosts Georgetown on Tuesday night, March 1st during Senior Night.

The Golden Eagles finish the season at Butler on Saturday, March 5th.