Milwaukee Wave to change leagues, Keith Tozer out as coach


MILWAUKEE (WITI) -- The Milwaukee Wave indoor soccer team announced on Friday, March 28th, two significant developments related to the team.

The Wave franchise has officially been released from the MISL and is now free to join a new league. As a result, the team is in active discussions and negotiations to join Professional Arena Soccer League (PASL) along with Baltimore, Kansas City, Rochester and Syracuse. The PASL could potentially have 20+ teams in the upcoming 2014-15 season and has been operating for over 16 years.

"I took over a year ago and I knew that I needed to change the business plan. I got a year under my belt and some major changes are happening," said Wave owner and CEO Sue Black.

As a part of this restructuring, Keith Tozer and the Wave have amicably parted ways.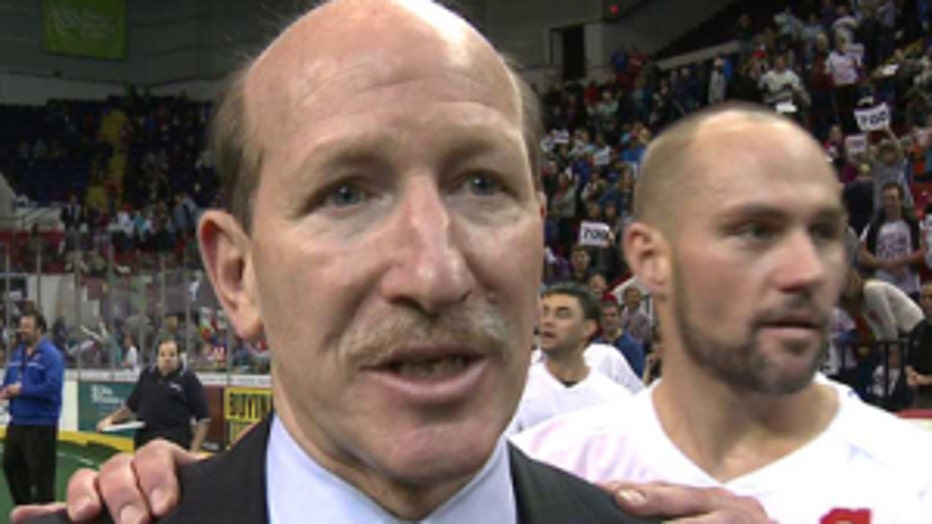 In a statement, Black said, "Keith has had a wonderful run as coach of the Wave for 21 years. I, personally, and everyone in the organization wishes him every success in his future work."

Team officials tell FOX6 the search for a new coach has already begun.

These changes come while Black and the team are battling a lawsuit claiming they failed to repay two loans and invoices for promotional merchandise. Black would not comment on the specifics of that suit but says the situation is being resolved.

"We are this close to having that behind us, as well. It was a crazy couple of weeks, but we're here," said Black.

Team leaders are looking ahead and moving forward with what they hope will be a winning plan.

"That's the whole idea, is to make this sustainable," said Black. "I want to be a year from now and everyone goes, 'oh my gosh, we did it.'"

The team hopes to have the league move finalized by Memorial Day.

Wave Summer Soccer Camps will continue as scheduled in partnership with our professional soccer players.  The Wave players are gearing up for one of the best camp seasons in our franchise history.

Registration online at MilwaukeeWave.com or 414-224-WAVE (9283).