Milwaukee Brewers unveil "complete transformation" to food experience at Miller Park


MILWAUKEE -- The Milwaukee Brewers unveiled plans on Wednesday, October 5th for a complete transformation of the food and beverage hospitality experience at Miller Park.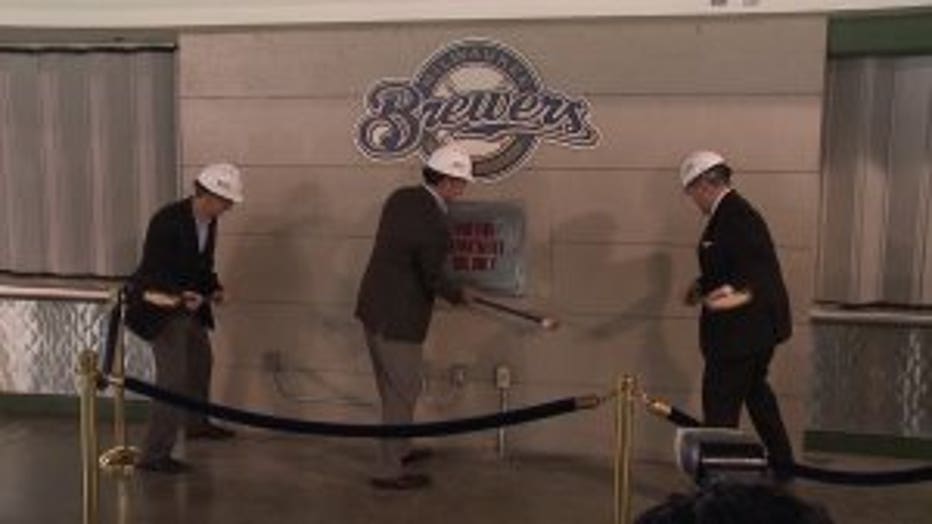 Officials say the project will be the single largest upgrade to Miller Park by the club in every measure, from scope to financial investment, since the facility opened in 2001.

"It`s almost like Miller Park was designed with this in mind -- knowing that we would change things out and we`re very excited to have the footprint and the resources to do it," Schlesinger said.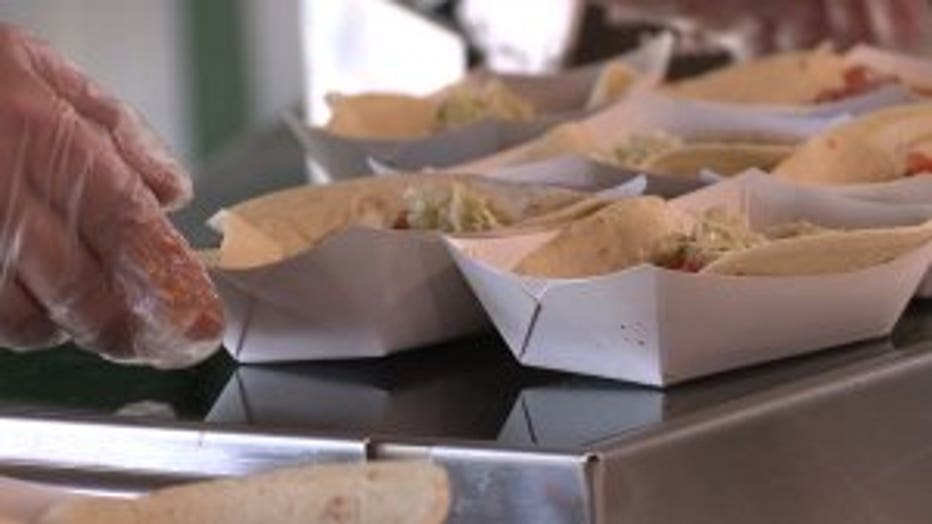 Schlesinger issued the following statement on this project:

"Our promise to the fans is that we will further enhance what we believe is a best-in-class entertainment experience at Miller Park, and we know that the food and beverage program is central to this." We are going to completely transform the food and beverage experience for 2017 throughout Miller Park, from new concession stands and bars to reimagined offerings that reflect the traditions of Wisconsin and elevate the program to an even higher level of quality."

 

The Brewers say the $20 million project is the single largest upgrade to Miller Park -- and will encompass an architectural redesign throughout the ballpark, including a total of 11 concession stands in the brand new "First Base Ward" and "Third Base Ward" on the Field Level and two brand-new Field Level full-service bars with a variety of MillerCoors offerings and views of the field.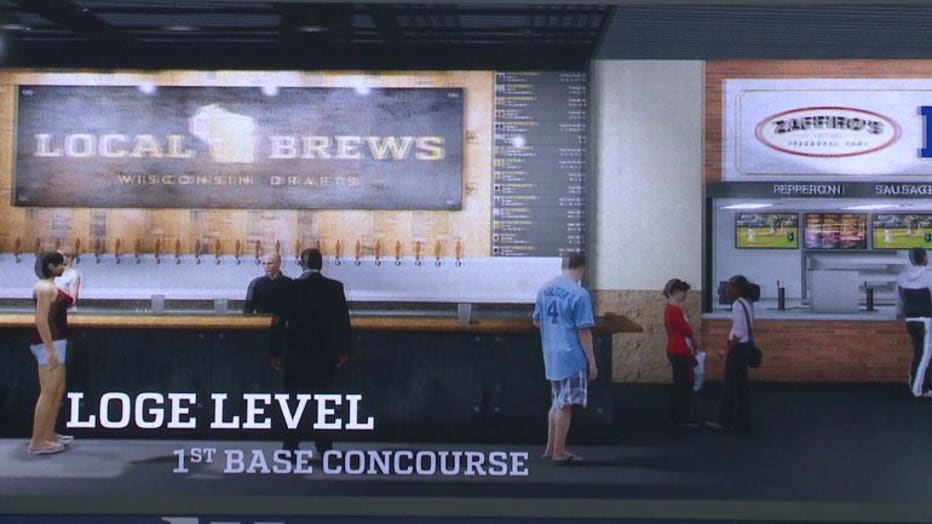 The project will install state-of-the-art equipment in the permanent concession stands and portable locations to enhance the quality of the offerings, as well as offer 33% more points of sale for faster service.

 

Also new is the "Local Brews" Bar on the right field side of the Loge Level. This new gathering spot will feature an expanded beer program with 30 taps serving craft beers from across Wisconsin.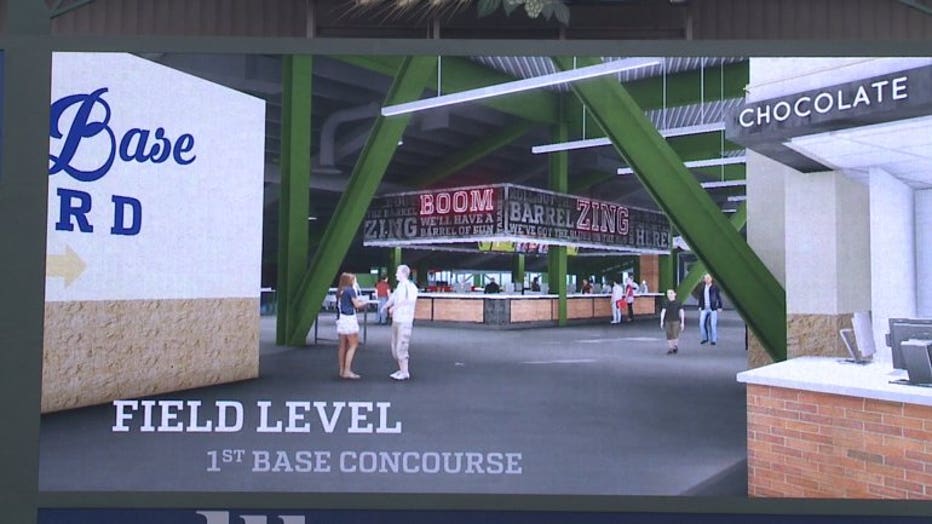 For the concession menu, the Brewers will draw on Milwaukee's rich food traditions and burgeoning restaurant scene to expand beyond the typical ballpark fare. Hospitality Democracy is a key part of the Milwaukee dining scene; the restaurant group features many popular brands such as AJ Bombers Hamburgers, Smoke Shack Barbeque, Zaffiro's Pizza and Holey Moley Coffee and Doughnuts. Fans will not only be able to enjoy items from these restaurants at Miller Park, they will also experience offerings that the project team collectively worked to identify with feedback from fans. Many of those items will have ties to Wisconsin culinary tradition and include Mac and Cheese, Frozen Custard, Cheese Curds, plus Tacos and a new line of All-Natural Klement's Sausages only available at Miller Park. These items will have expanded distribution from locations on all seating levels of Miller Park.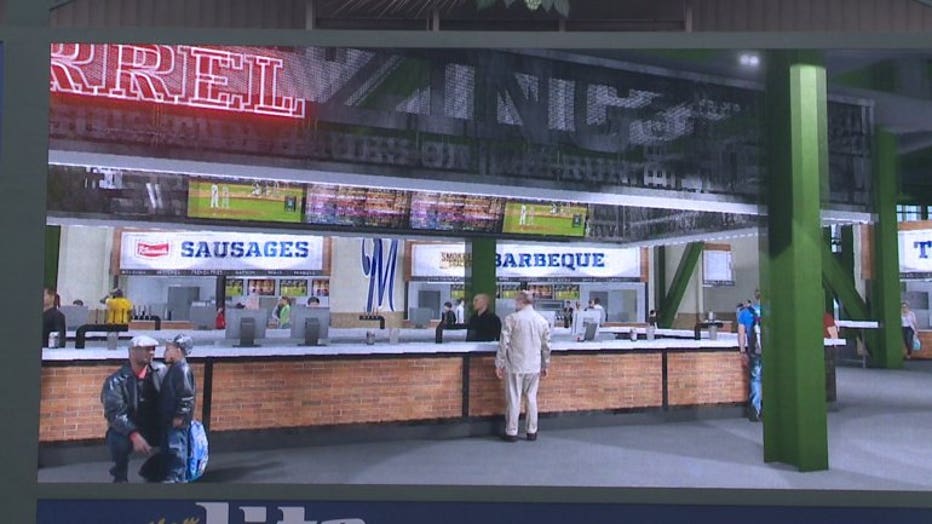 The main objective is no matter where you sit in the stadium you will have access to great food or drink.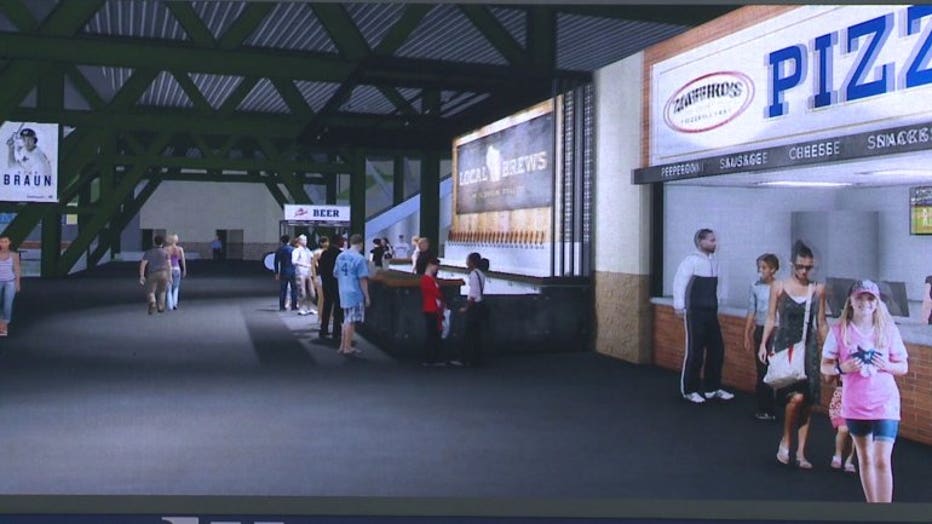 "The food and beverage experience in Milwaukee now has become very sophisticated, very dynamite and we want to address that and be as dynamic and as upgrading as possible. Critical to the project was making sure all the new food offerings are available at multiple points. What we don`t want is somebody in left field to have to go all the way to right field or on a different level to get the products they want," Schlesinger said.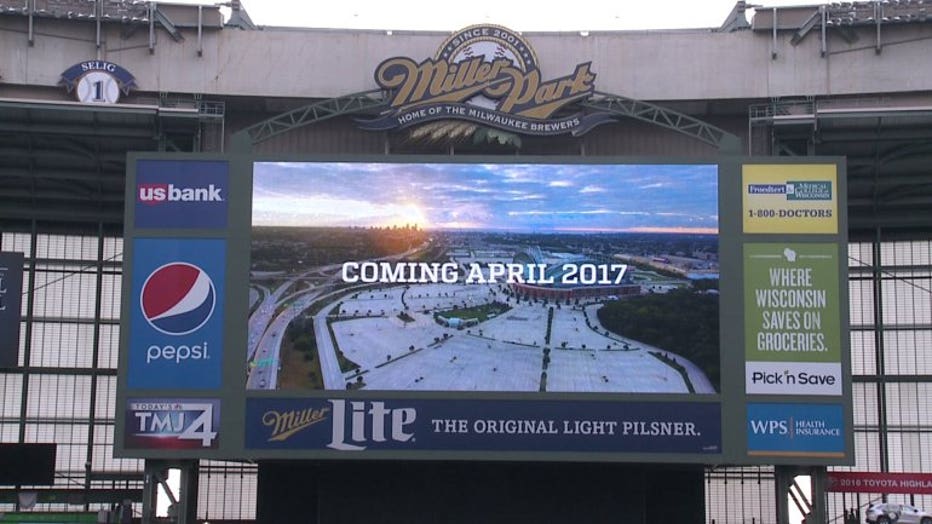 The project will be funded entirely by Brewers ownership and Delaware North -- and it will be done in time for Opening Day 2017!