"McGuire:" MU, broadcasting legend the subject of play at The Rep written by Dick Enberg


MILWAUKEE -- He will always be remembered for his larger-than-life persona. Now, Al McGuire is being brought back to life through a play written by a man who knew him as well as anyone, and also grew to love him -- Hall of Fame sportscaster Dick Enberg.

"He was in my head. I was hearing him talk to me," Enberg said.

With McGuire's voice talking to Enberg in life and death, he knew he had a task ahead of him.

"I thought, you know what? There's a play here," Enberg said.

The story was being told by McGuire himself.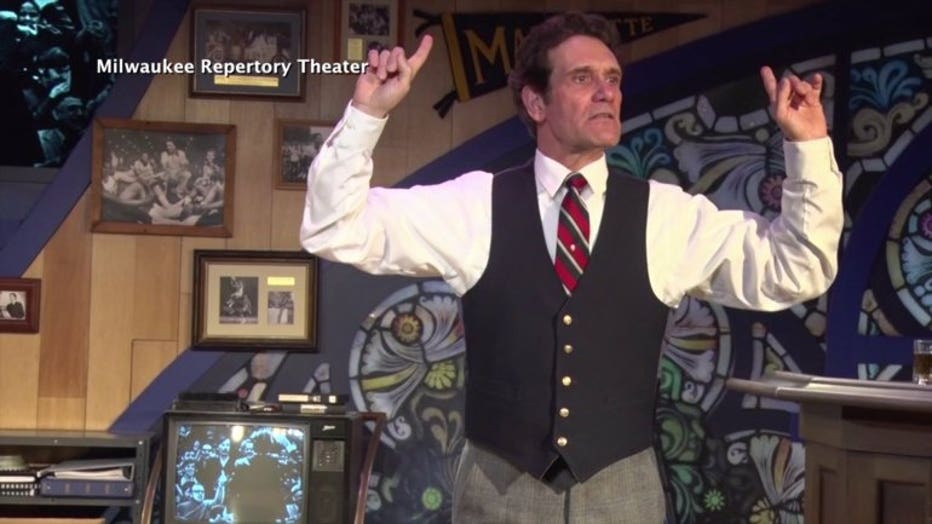 "We called them McGuire-isms. All the little things that he said, like, 'a guy brings home flowers for no reason -- there's a reason.' And 'when a guy calls up and he's upset about something, wait. It's the third reason. It's never the first thing or the second thing. Wait for the third. That's why he called you,'" Enberg said.

Even before the play was an idea, it was playing out before Enberg.

"Here's the most incredible in character in my 60 years of broadcasting that I ever met. No one in second place. And I have him all to myself all the time. You learned something from him every time we did a broadcast. He would take you on the streets. He would point out things you never noticed before," Enberg said.

But they weren't always friends.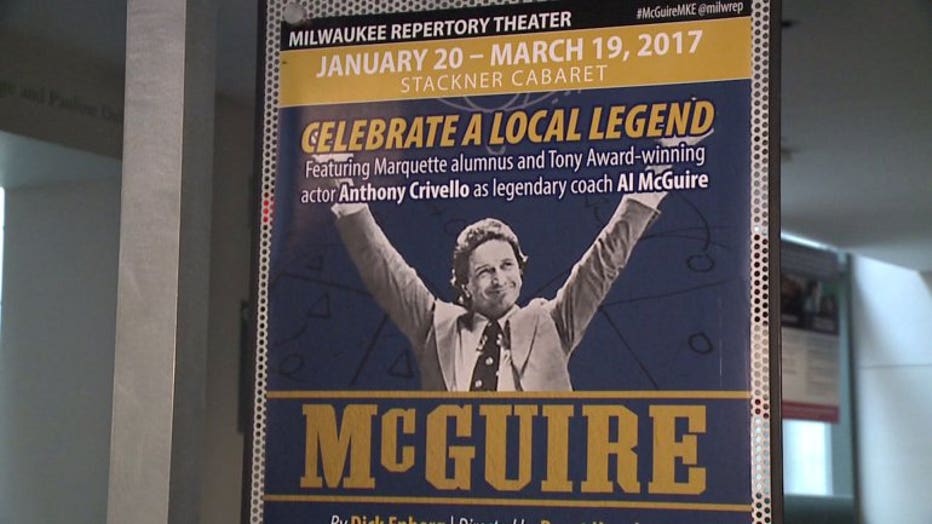 "I didn't like the son of a gun at first. He could just be mean, and rude, and evasive. It was tough to get to him, you know? He didn't trust people, and he didn't want too many inside his electrical field," Enberg said.

Over time, trust developed and the two became as close as anyone.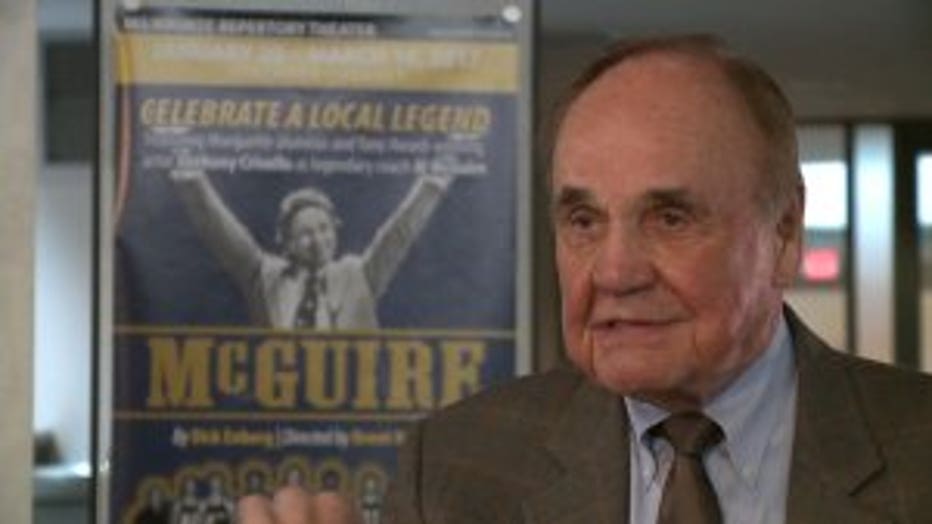 "Finally, after he won the championship and he joined Billy Packer and myself, he had to trust us because we really had his next career in our hands, and we proved we were going to make him the best he could be and then the parade started. It was a nice marriage," Enberg said.

While a guarded guy in many ways, he was honest to a fault.

"He showed that in the way he would approach people. We saw a guy, it's in the play, at a party at Notre Dame. He had a rubber hand, and everyone, you know, you'd shake hands with him, everyone noticed it. But you know, you're polite. You don't say anything. Al sees the guy and says, 'hey, look at this guy. He's got a rubber hand.' And I'm just, 'oh my, Al. You're embarrassing!' You know who laughed hardest? The guy with the rubber hand," Enberg said.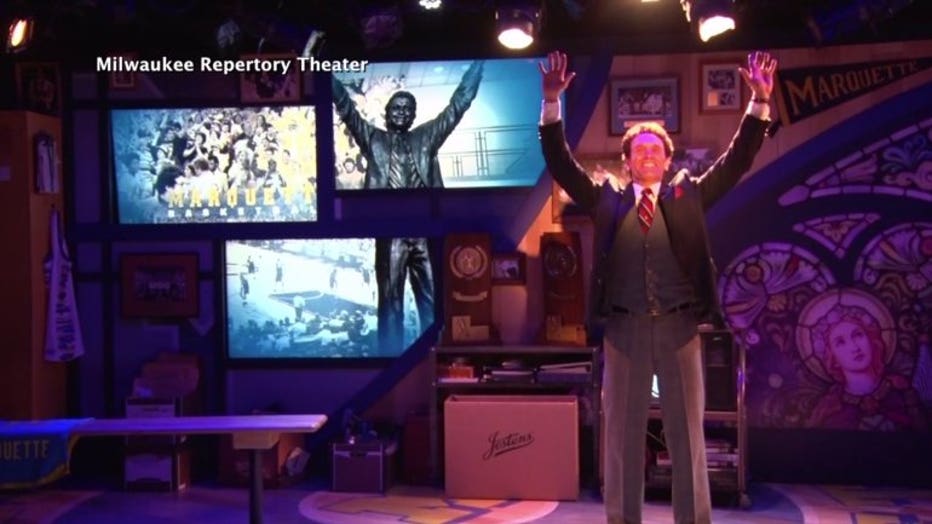 It is that honesty that has stayed with Enberg.

"One thing that hit me when I saw him a couple of months before he died, he says, 'you know, people come here and they don't see the elephant.' I said 'what do you mean?' He said, 'they won't say -- Al, you're dying. How does that feel? I'd want somebody to ask me that. I'd ask you. Dicksie, if it were you in the bed, I'd say how's it feel dying?' Who does that? He wanted to hit the nail directly on the head," Enberg said.

Enberg said he hopes those who see the play also take a piece of McGuire with them.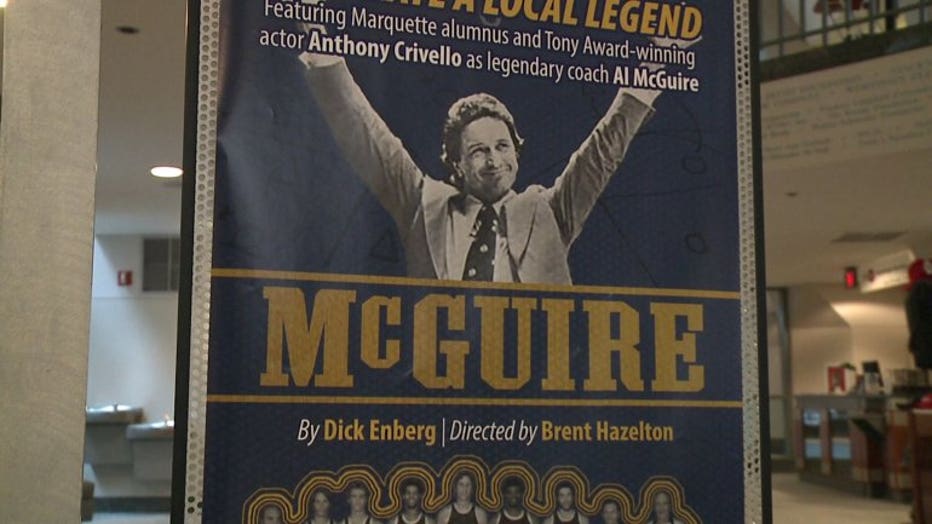 "Of all the goodness out of this play and all the times we've done it, what thrills me most of all is Al McGuire comes back to life. He's back with us," Enberg said.

Now retired from broadcasting, Enberg said he sees many things in his future, including writing more. The play runs through March 19th at the Milwaukee Repertory Theater.

CLICK HERE to learn more, or to purchase tickets.