Marquette University lacrosse: Three student-athletes set to go pro; "Great young men"


MILWAUKEE -- The sport of lacrosse has caught on in the Midwest and at Marquette University, where the Golden Eagles are making string music. The MU lacrosse team is on the map nationally in their fifth season. For the first time, they've had three players drafted for major league lacrosse.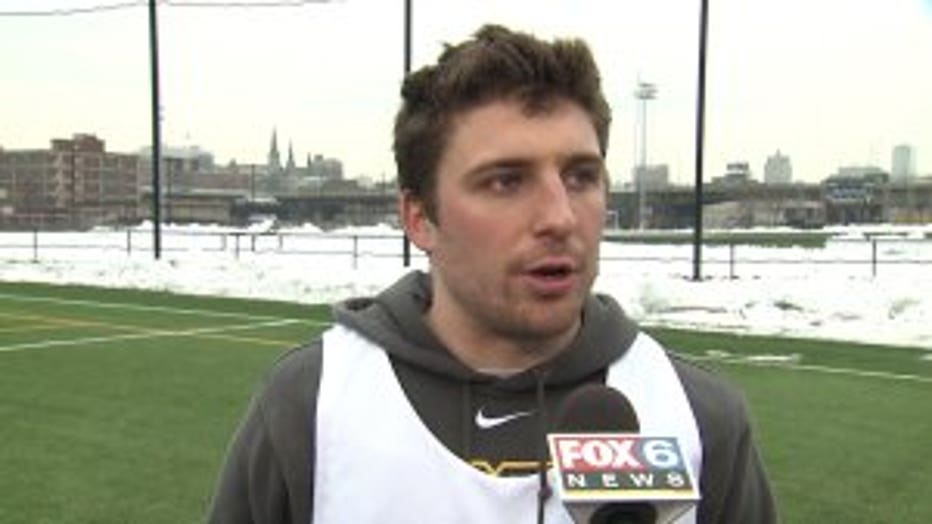 "It's just been a culmination of the past four years being here. Like, this is our fifth year for some of us. Seeing the whole progression from the beginning up until this, like, we have expectations on ourselves now. Now we need to put all of our hard work, trust the process and just move forward into the season with high expectations, and hopefully go to the NCAA Tournament," B.J. Grill said.

5'5" Grill was selected by the Denver Outlaws.

Liam Byrnes became the first MU player ever picked for the pros when the Florida Launch called his name.

Jake Richard was drafted by the New York Lizard.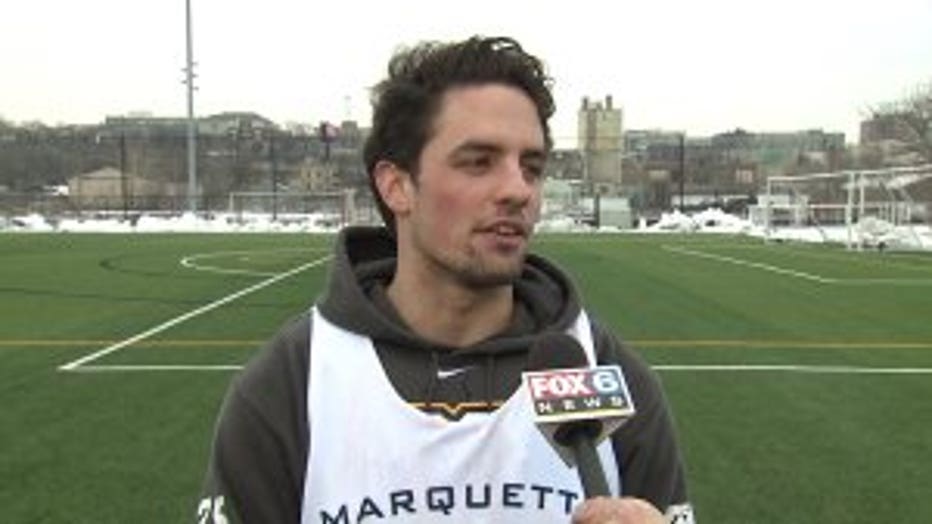 "They are great young men, and I think collectively, as a group, each and every one of those guys has gotten the most out of themselves on a daily basis. That's it. They've just strung together a number of good days, and part of the end result is that they've been recognized by the professional ranks as people that they want to select," MU Head Coach Joe Amplo said.

What also sticks out is that they are true student-athletes.

Grill and Byrnes are graduate students and young men who care about their university, their program and the well-being of their teammates.

"It's been tremendously exciting to see how far we've come so far. Right now, you can see all the pre-season rankings come out and the various accolades like Liam and B.J. being pre-season All-Americans. Seeing those things is just fantastic. I'm more proud of the culture that we have, like the family environment that we have for all the boys who come to Marquette to play lacrosse," Richard said.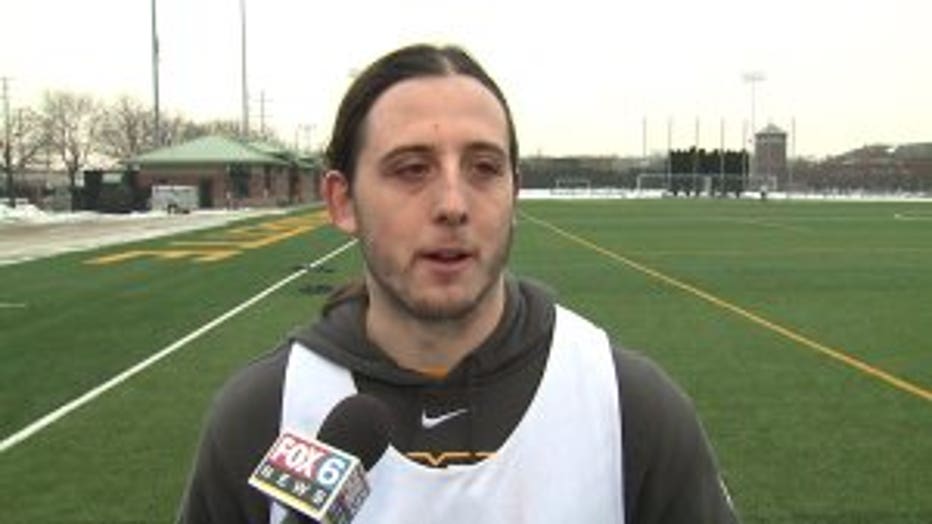 "It's a real camaraderie-based team. Everyone loves each other. A new thing we started is positive touches. Every time you walk past a teammate, you're giving him a high five, patting them on the back, saying "good job," just doing our part to give back to Marquette. They've given us so much, giving back to the local community with wheelchair lacrosse and coaching younger kids and kind of spreading the sport of lacrosse in the Midwest," Byrnes said.

"It's just been a miraculous journey -- especially because a lot of us weren't having this expectation to come to college and pursue a dream that we have. Coach Amplo took a chance on us, this program, this university -- took a chance on us. And we're hopefully making it pay off and doing them proud," Grill said.

As for what Grill will most take away from your experience...

"Just the love unconditionally. Trust the people around you and love those who trust you because when you trust someone who believes in you, it really allows your growth to go to the next level, and it really allows you to be the best version of yourself that you can be," Grill said.

"It all came from Coach Amplo. You can tell that he really loves his players. He treats us all like sons. Then each of the players treat each other like we're brothers. It's just a wonderful thing to be a part of," Richard said.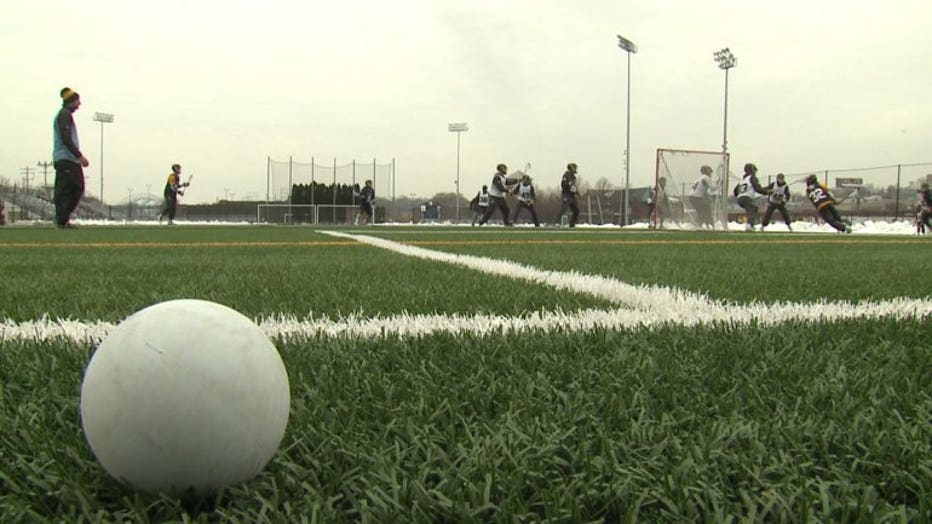 Marquette University lacrosse