Kostas Antetokounmpo helped WFB Dominican win state; he's also won big brother Giannis' respect
MILWAUKEE -- Milwaukee Bucks standout Giannis Antetokounmpo is a competitor. Opponents who talk trash may find themselves on the wrong end of one of his sensational slam dunks -- but when it comes to his little brother Kostas, let's just say he's a game-changer.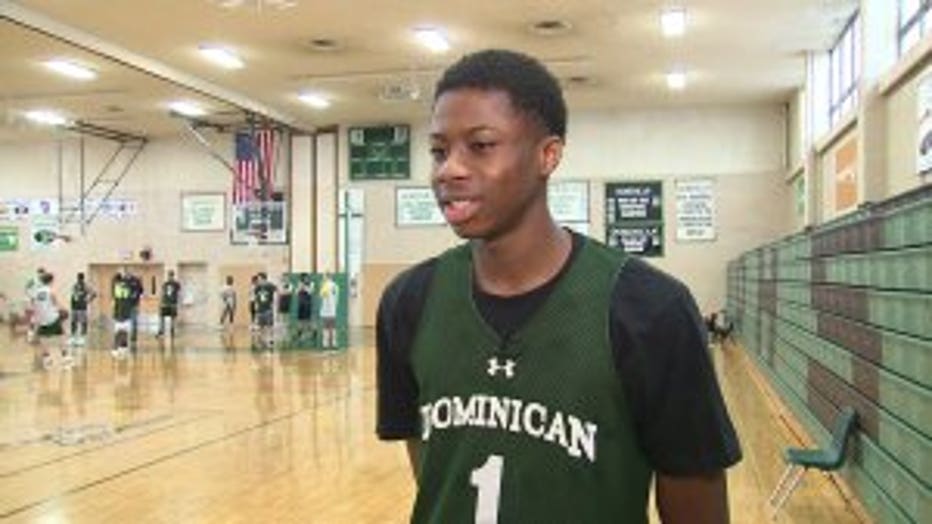 "It's really fun here. It's really, like, the school -- everybody's really good guys, so nice to me. It's been a really good season," Kostas Antetokounmpo, a senior at Whitefish Bay Dominican High School said.

Kostas and his Dominican teammates were honored at school on Tuesday, March 22nd after capturing a record fifth-straight state championship on Saturday, March 19th.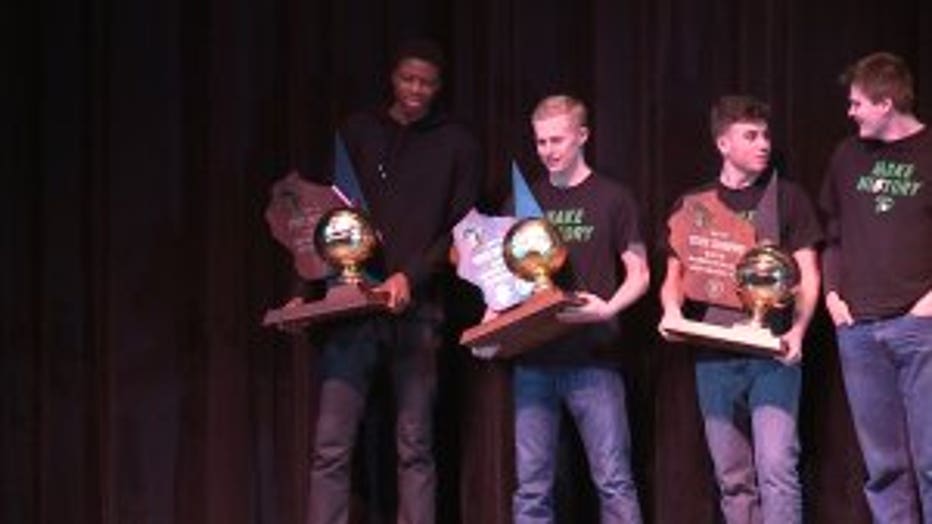 Kostas Antetokounmpo (far left)


According to Kostas, the key to the team's success was:

"Team bonding, because everybody on the team is really tight. We never have any arguments or nothing, so we're just a big team, big family," Kostas Antetokounmpo said.

Kostas is the 6'9" "little" brother of Bucks' Giannis Antetokounmpo.

Kostas really blossomed on the court during his senior season, and the best is yet to come, according to Whitefish Bay Dominican Head Coach Derek Berger, who calls Kostas a "phenomenal" kid.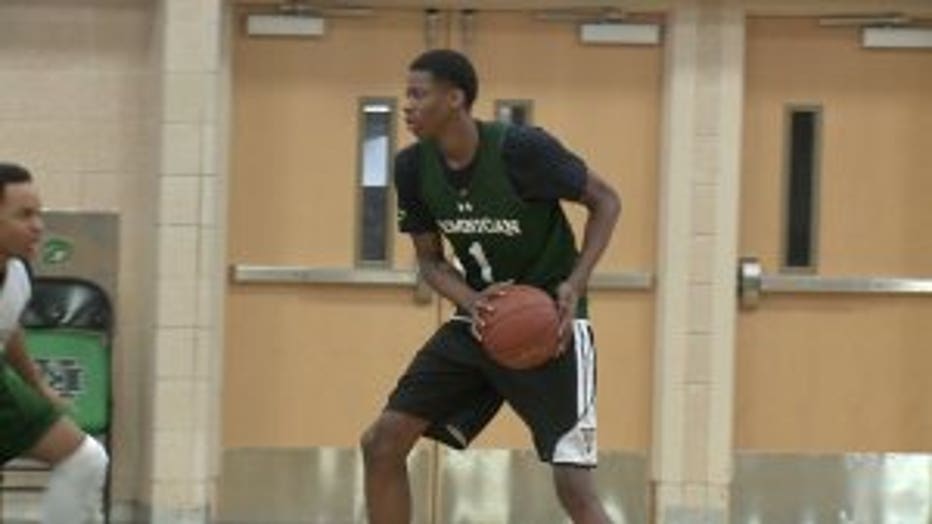 "His growth and his potential is astronomical, and his best basketball is easily four or five years down the road. His skill set, and strength-wise, is going to be scary. He's going to be able to do anything he wants on the court," Berger said.

It's no wonder some big team college programs are watching Kostas.

That's where his family has offered him a huge assist.

"I mean, it's a little bit nervous. Like, I don't know what to do yet. I always discuss it with my brothers and my family and they're like 'we're always going to do what's best for you." It's exciting," Kostas Antetokounmpo said.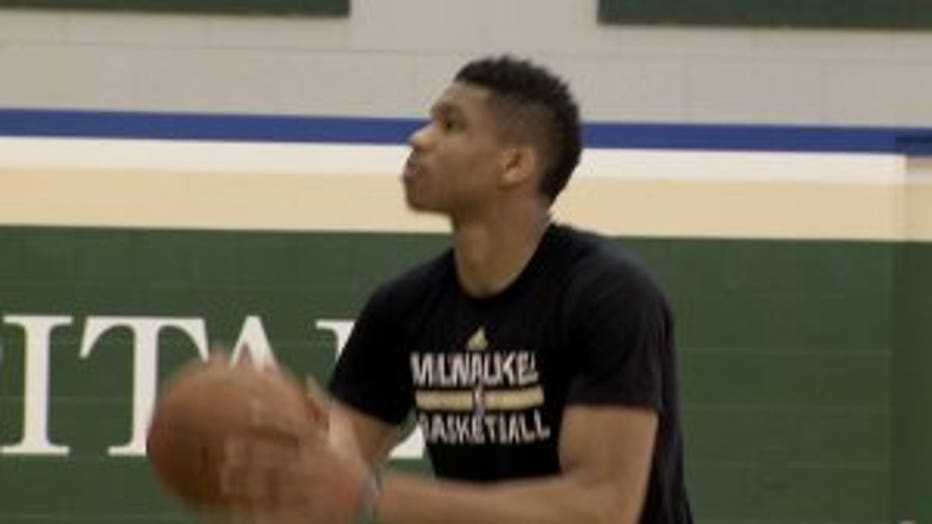 Like big brother Giannis, Kostas has an engaging smile, and a tremendous grasp of the English language.

On the surface, that would seem to be hard -- coming to a new country, a new culture.

"I mean, it wasn't that difficult, because when I was in Greece I used to watch American movies, so I knew some English. I came here and I adjusted really easily," Kostas Antetokounmpo said.

As for what Kostas Antetokounmpo likes most about America...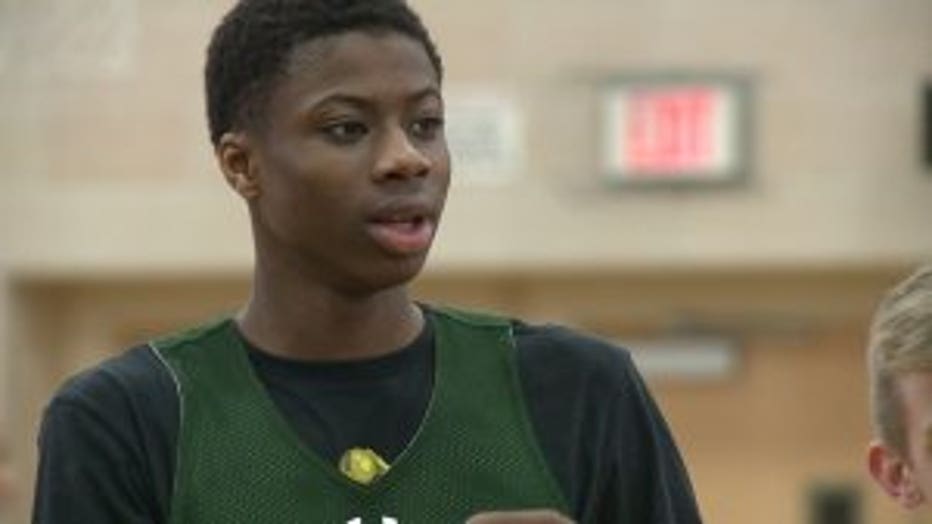 "It's probably the food. There's so much stuff to eat over here. Me and my brother almost like, every day he takes me to a new restaurant," Kostas Antetokounmpo said.

Then there was the time recently when Kostas took Giannis to lunch on the basketball court!

The brothers took part in a little one-on-one action at the Bucks practice facility. Here's how it went down, in their words:

"I was playing with my younger brother Alex and I beat Alex and I was like -- Giannis was talking to Alex and he was like 'don't worry about it,' because Alex really gets made because he's really competitive. Everybody wants to get better than the other guys, because that's what makes us good. And he said 'you'll beat him in like, two years. You'll beat him the next time you play.' And I was like 'Giannis, I'll bet I beat you right now,' and he was like 'come on -- stop playing.' And I was like 'come on, let's play!'" Kostas Antetokounmpo said.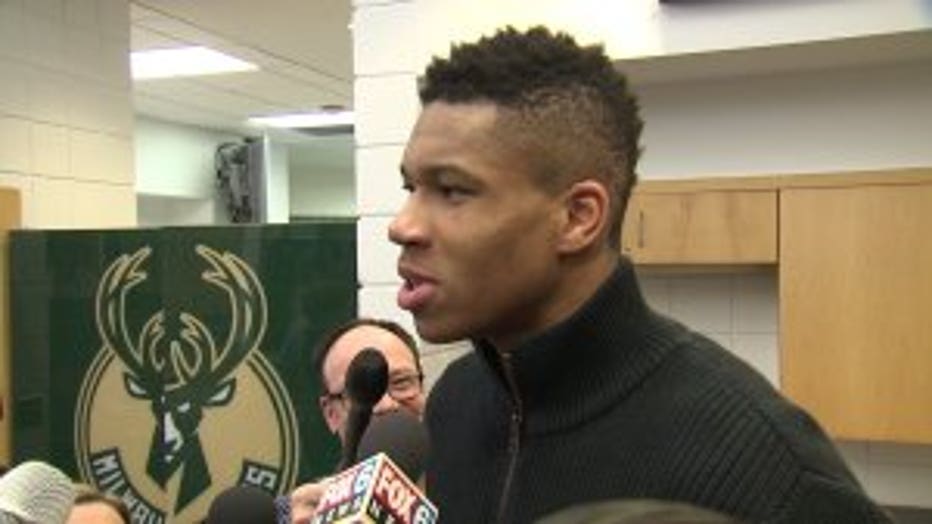 "He was talking trash to me. He was talking trash. He was like 'let me play you one-on-one. Let me play you man.' I was like 'Kostas, come on. You don't want it. Chill,'" Giannis Antetokounmpo said.

"Then we played -- and he probably hadn't seen me play in a long time, and he didn't expect me to be that good. I beat him!" Kostas Antetokounmpo said.

"We played until I think seven points, and he won. He won. I was angry but I was proud and emotional at the moment because I was happy to see my little brother get better every day and develop so much," Giannis Antetokounmpo said.

As for the alleged trash talk by Kostas?

"I didn't know if he was playing for real. He played like 70%, not 100%, so I didn't trash talk a lot. I trash talked a little bit," Kostas Antetokounmpo said.

Kostas Antetokounmpo says he is Giannis Antetokounmpo's biggest critic. Little brother often yells instructions at Bucks home games -- such as "be more aggressive" and "shoot more."