"I've had a lot of challenges:" Halli Stewart has overcome to become a Tillman Scholar, honored at Lambeau
GREEN BAY -- A local woman is putting a little twist on an old saying. With her, it's "do as I say AND do as I do." Her example is worthy of attention.

There are roughly 80,000 stories at Lambeau Field each time the Green Bay Packers play a home game.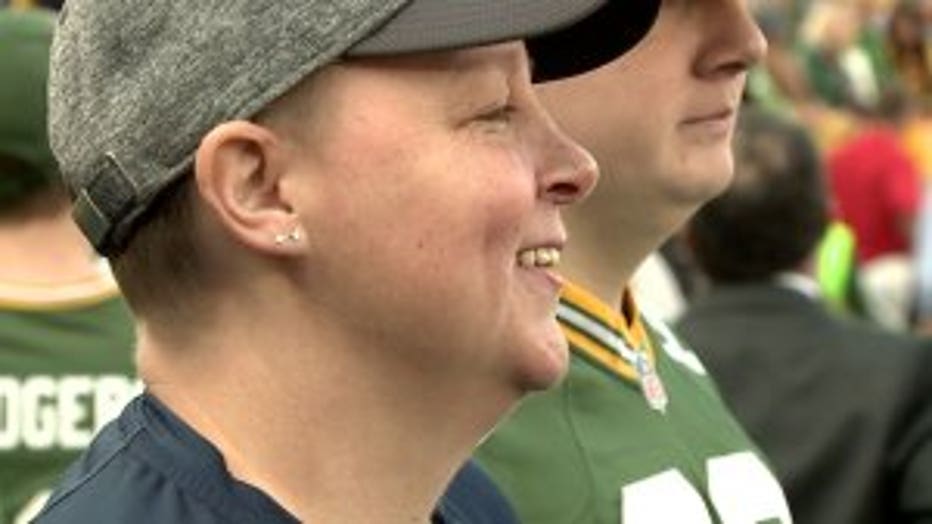 Halli Stewart's is a pretty compelling one.

In January, she was diagnosed with breast cancer, which led to six months of chemotherapy and a double mastectomy before she returned to work with the Racine Unified School District in September.

"I didn't have a very successful K-12 experience. I now attribute that to the fact that I was probably bored. If anything, that's what I want to put forward. There's always something more that you can do and a mistake, or a time when there's a challenge in your life, and I've had a lot of challenges. Doesn't mean that you just have to be done," Stewart said.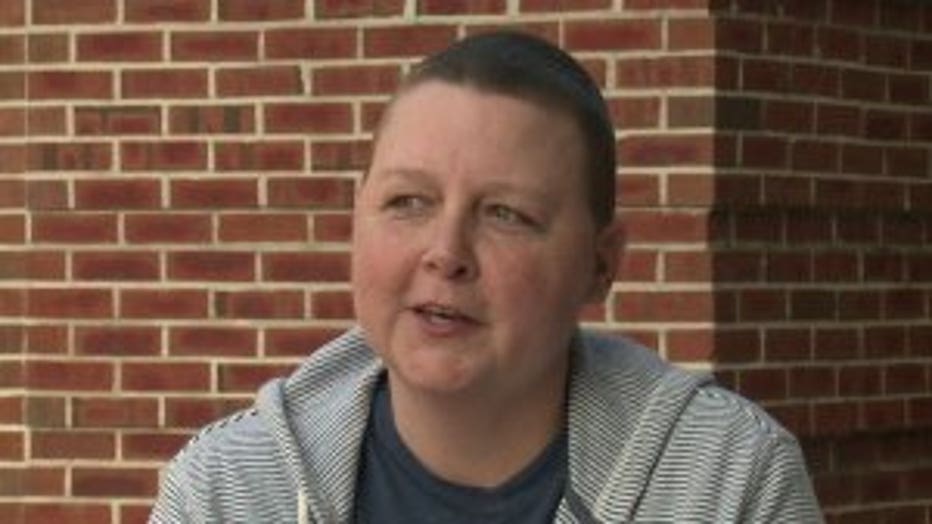 From that bored student, Stewart has gone on to join the Army, graduate from UW-Parkside, earn a master's from Alverno, a master's from UWM and is now going for her Ph.D.

She's also a mother, an advocate for the LGBTQ community and a sexual assault survivor.

Dating back to her time in the military, she lives and works to provide an example to others.

"My attitude dealing with sexual assault, with the breast cancer, with any difficulty that I've had to deal with in life is that if there isn't somebody out there that talks about these things, that if there isn't somebody that kind of fights out loud, I guess, we'll never shatter stereotypes. We'll never start to have those discussions. We'll never change anything," Stewart said.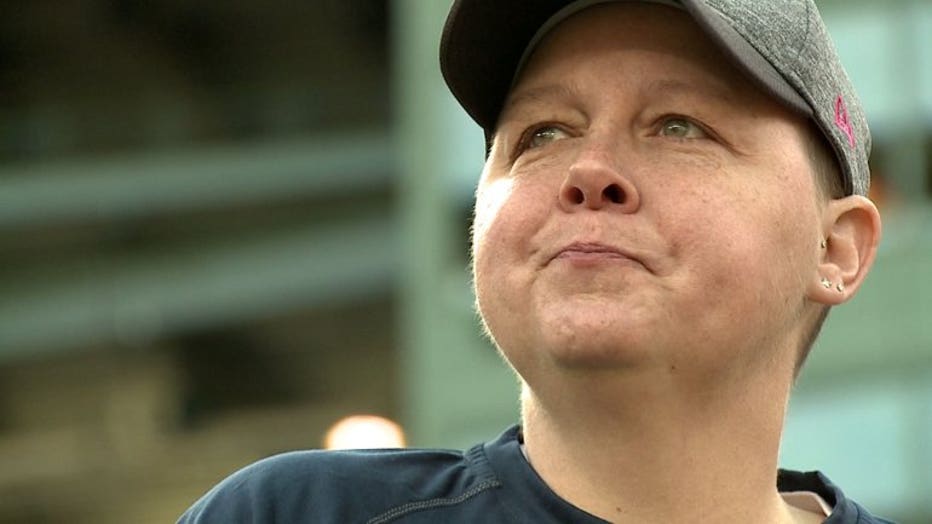 Stewart was recently honored as a Tillman Scholar -- an award presented to select veterans who represent in the spirit of the late Pat Tillman.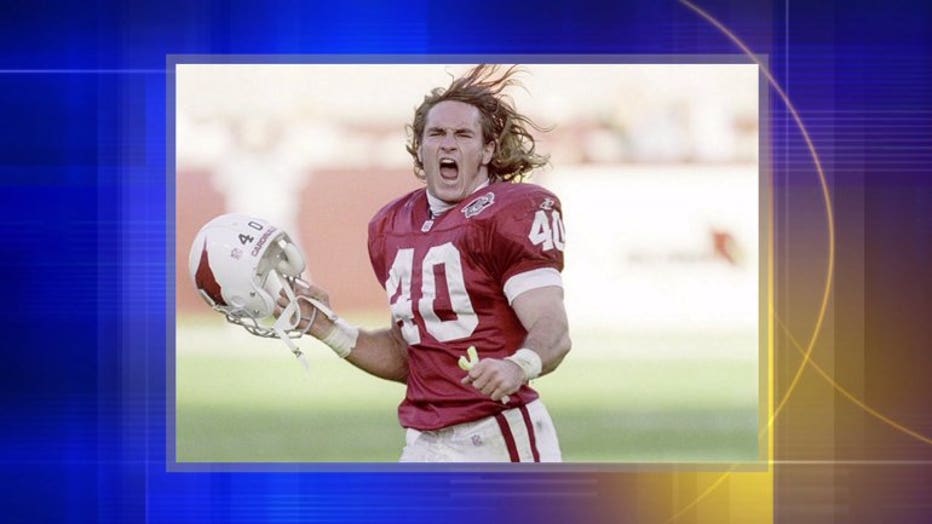 "Prior to receiving the scholarship, I  knew that he was in the NFL. I knew that he served in the Army and I knew that he was killed in action. I definitely did not know the legacy of being a servant," Stewart said.

As the NFL recognized Breast Cancer Awareness Month in October, and the Salute to Service program, Stewart got to take in her first game ever in Green Bay. She got to be on the field as part of Operation Fan Mail and as a Tillman Scholar.

"To be there and have the roar of the crowd was huge and so that experience with the football and with the players was great, but I think the largest and kind of notable experience was the playing of the national anthem and being recognized right before that," Stewart said.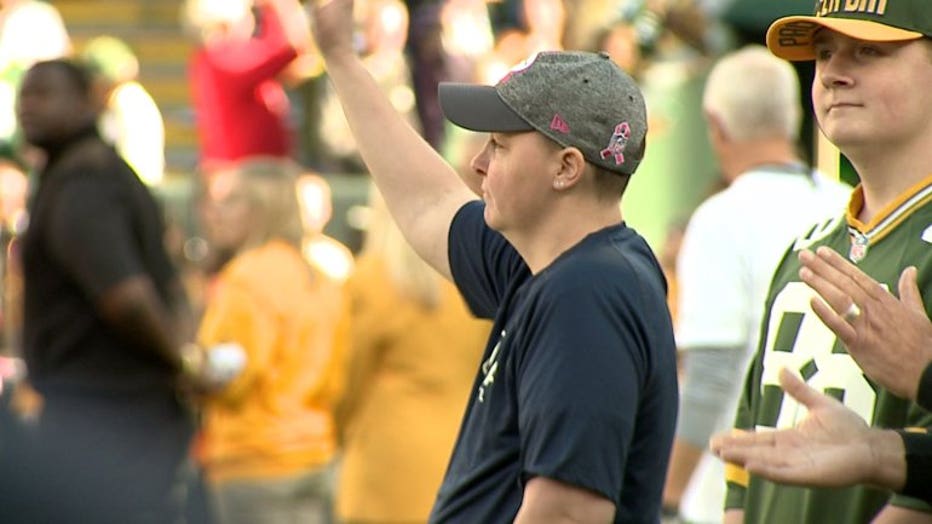 Stewart said she isn't close to completing her goals.

Most importantly, she wants to continue working in the education field, which gives her the chance to have a direct impact on so many students.