It's nationals or bust for UWM senior track athlete, who ranks 12th in the nation
MILWAUKEE -- Chasing new personal records and the opportunity to compete at nationals are just a few of the things motivating a UW-Milwaukee track and field athlete as he works to make the most of his senior season.

It takes a special kind of athlete to be a hurdler.

"You gotta be a little crazy. To sprint full speed at a barrier that's sometimes higher than your hip level and clear it and do it 10 times in a race is a little crazy," Eric Kramer, assistant coach said.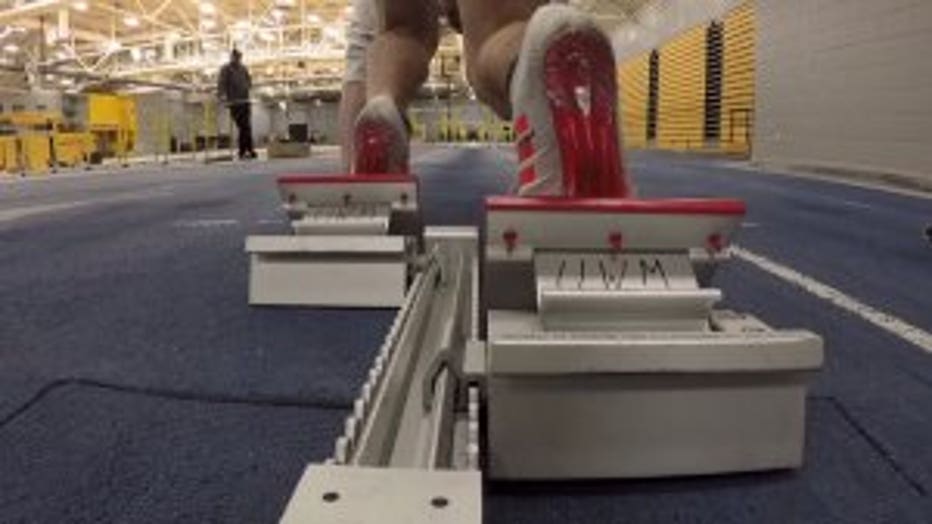 A little crazy, combined with a competitive edge has helped Nate Pozolinski, a UWM senior, reach new heights.

"It was definitely, when he ran that 13.99 at Whitewater his sophomore year, it really got us thinking 'woah, this kid could be really good,'" Kramer said.

Pozolinski is the school's record holder in the 60-meter indoor hurdles, and the indoor long jump -- but that's just the start of his extensive resume. He's become one of the top hurdlers in the nation, and the second team All-American is far from finished.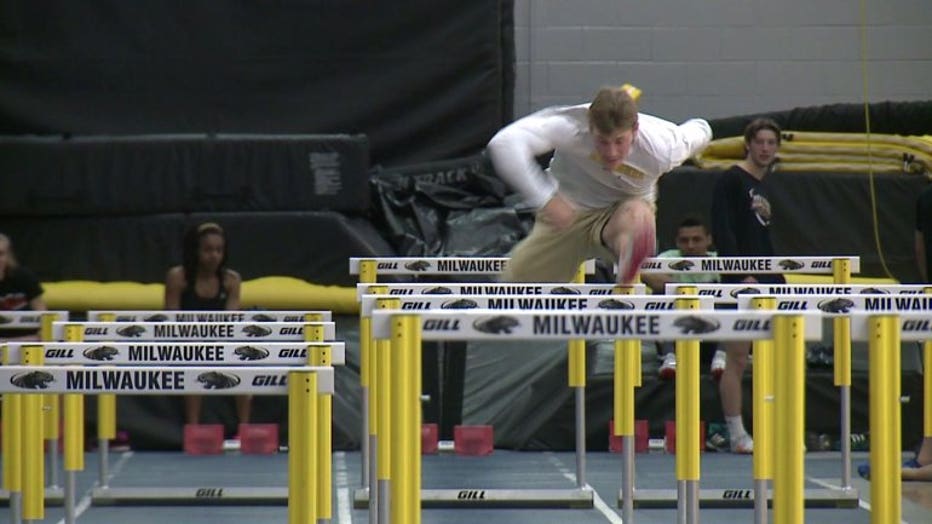 "Just sticking to what I have been doing. Obviously I've gotten a lot better over the years and I think by continuing that, keep working hard," Pozolinski said.

Each season, his goals change -- and now, in his senior year, it's nationals or bust!

"Like I said, the top 12 in each region qualify for nationals, so it's my main goal every week to stay, if I can stay in the top 10 times in the nation, it might not be 1,2,3 -- but if I can stay 8,9,10, then I am consistently staying in that top ten then," Pozolinski said.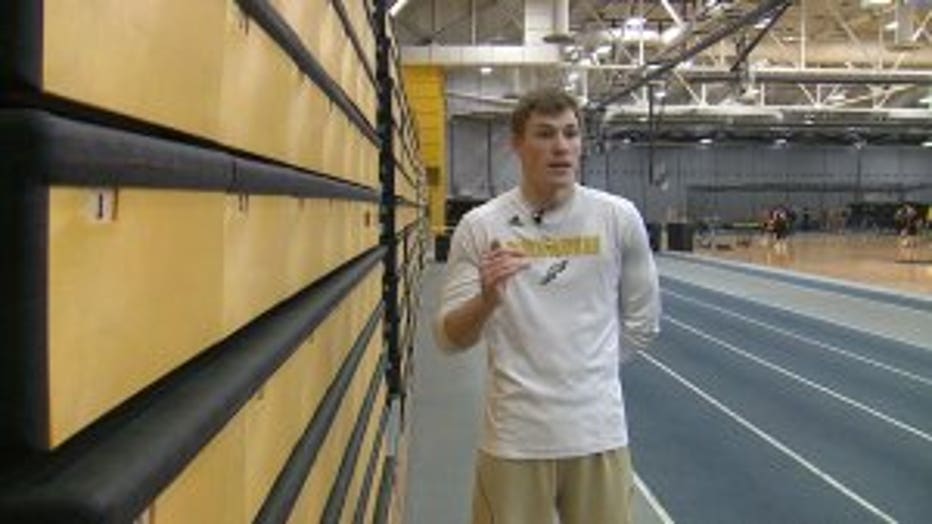 Pozolinski is aiming for his third trip to nationals in June -- leaning on past experiences to ensure a PR-worthy performance.

"Last year we peaked a little early. We peaked around conference time and tried holding it through to nationals. This year, we've changed up his training a little. He's on a different training than anyone else on the team -- knowing he's one of the top 15 guys in the country," Kramer said.

"It's not so much trying to run slower. It's just where your body is at with training -- with a heavier workload of sprinting workouts and a heavier amount of lifting -- your body isn't able to run that top speed," Pozolinski said.

Hitting PRs and setting new goals are just a few of the things that continue to motivate Pozolinski, but there's also one other major thing that continues to push him forward, and that's good old fashioned sibling rivalry.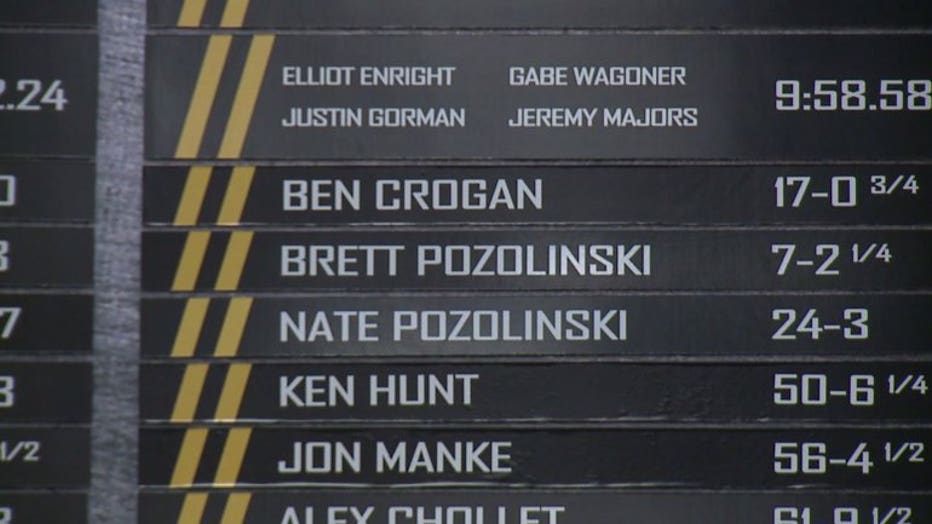 "I come from a family that had three Division 1 athletes, so coming up through high school and college, it's always been this person's brother or this person's brother. It means a lot to me to try and one up what he's done. It's not the ultimate goal but it gives some bragging rights," Pozolinski said.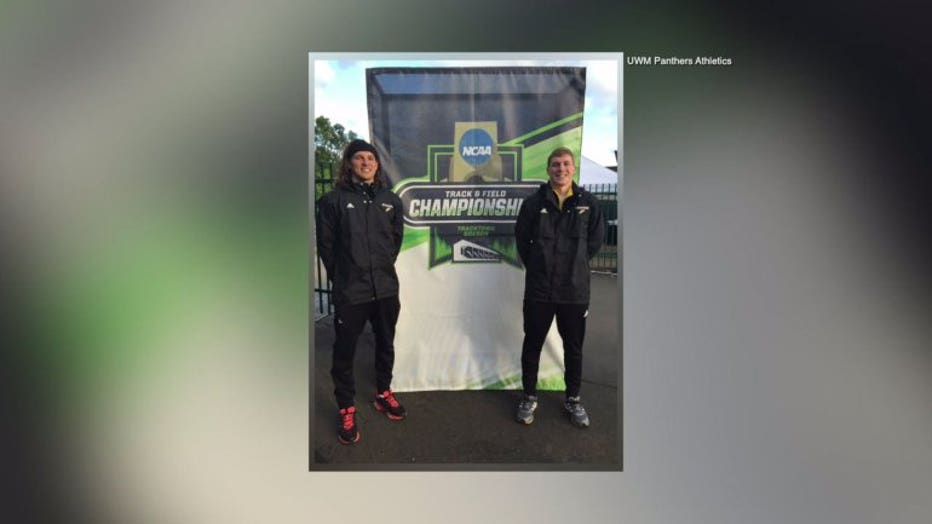 Brett, Nate Pozolinski's older brother, graduated last year and left UWM as a two-time All-American in high jump.

"They are each other's best supporters, but at the same time, they definitely give each other a hard time. Brett will shoot him a text message after he watches a race and hears how Nate did and tells him 'you couldn't run any faster?' Or just giving him a hard time about things," Kramer said.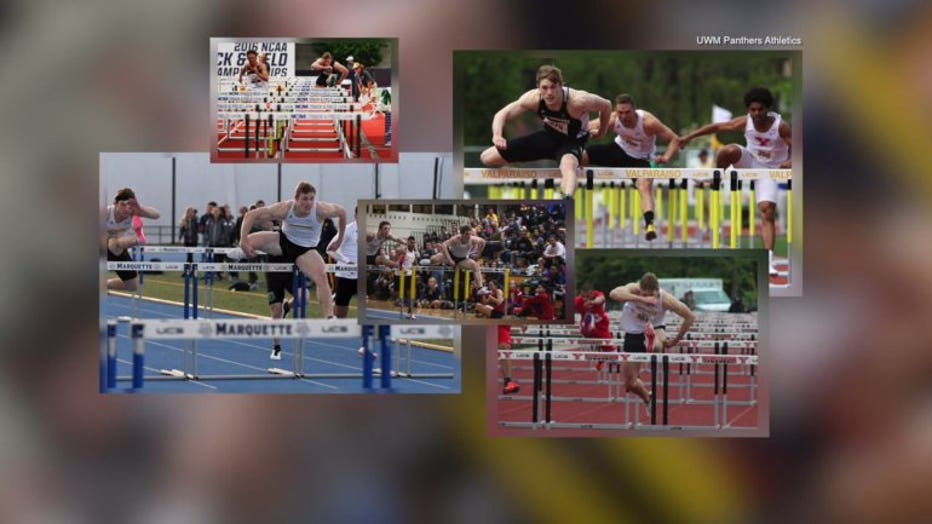 But sibling rivalry aside, there's also a legacy of successful Panthers hurdlers that Pozolinski hopes will continue.

"It's kinda calming and relaxing to know that I'm proud of what I've done while I've been here and I accomplished a lot of things, but at the same time, I haven't accomplished everything I wanted to do, so I still have some time left to do that hopefully," Pozolinski said.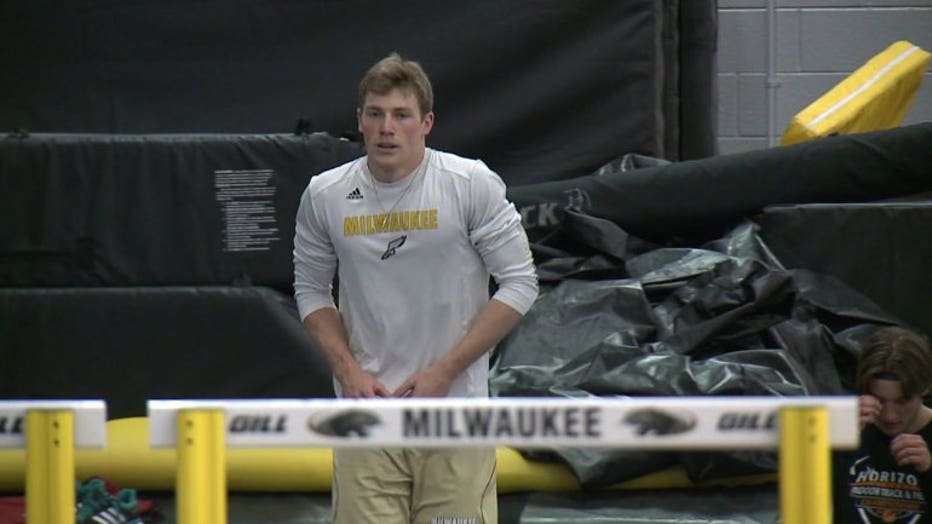 "There's definitely a lot of talented kids in our program, but then there's kids like Nate who come around very rarely. We've been very lucky here at UWM that we've had two hurdlers compete at that level, but to see the overall ability that Nate has, he's definitely a very special athlete," Kramer said.

Pozolinski now ranks 12th in the nation, and he'll head to regionals in Austin, Texas next weekend -- continuing to chase that trip to nationals.