"It's just trying to help:" Firefighter makes it his mission to improve the lives of those around him


MILWAUKEE -- As first responders are honored on 9/11, one firefighter in Milwaukee is making it his mission to improve the lives of those around him. He's a man who's fulfilling his destiny -- and enjoying every moment of it along the way.

It could be said that Jordan Ponder's life plan was already in motion before he even realized it. The measured steps he takes now might have been mapped out decades ago.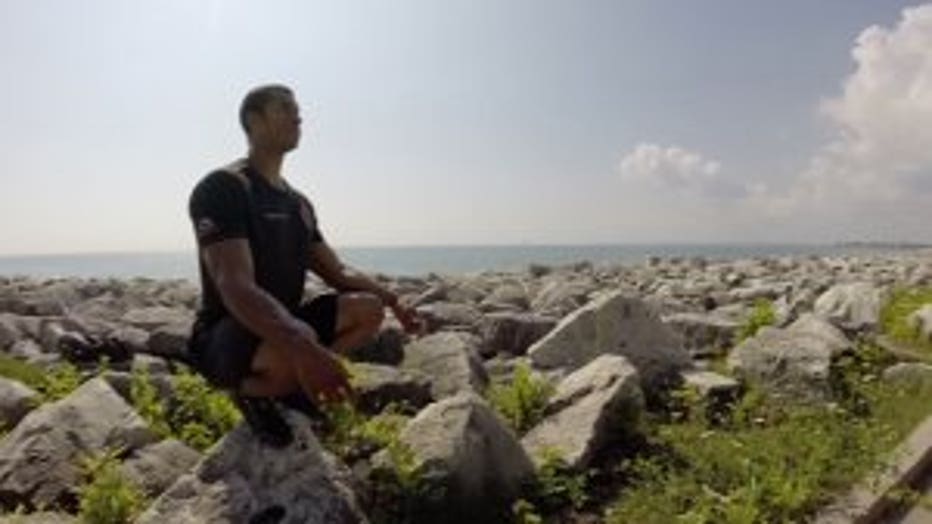 "My family would always have bodybuilding magazines around and stuff like that. And I was just like, enthralled by all of this image of effort, dedication, focus, discipline, all of these things. It wasn't until I was eight that my dad allowed me to start working out, to start doing push ups, start doing these things," Ponder said.

Working constantly to perfect his progression, Ponder eventually reached the stage that seemed predetermined to be his place to shine.

"That's probably one of the things that keeps me drawn to bodybuilding as well, being able to present myself and being able to present just art, just expression and just make something that's beautiful," Ponder said. "And that's the greatest compliment that I've ever gotten for the competitions I've done, the posing that I've done. As they say, what you're presenting is beautiful and it's not me, it's the music. It's the routine."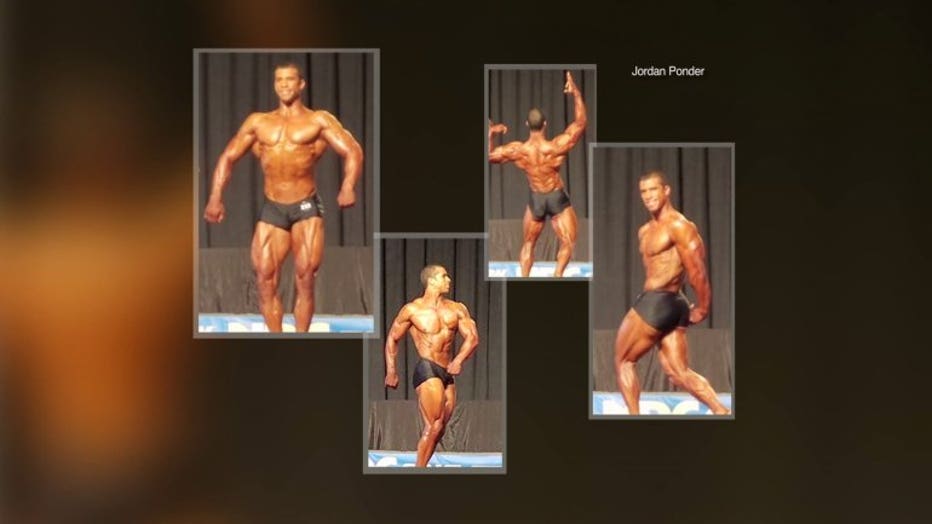 Following a routine is not limited to bodybuilding. It encompasses his entire being -- from being a husband and a father to his life as a captain in the Milwaukee Fire Department.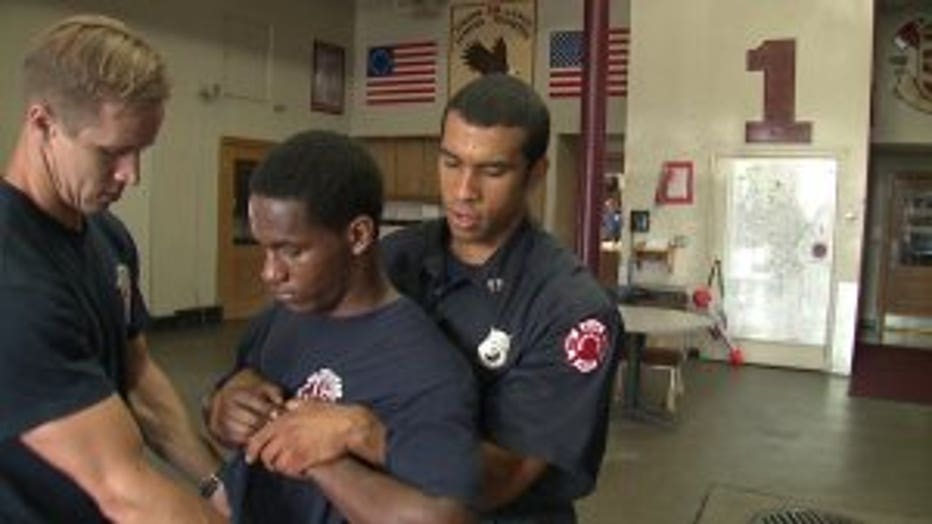 "All of this is about being very purposeful. All of this is about doing something with intention and really being involved and engaged in it," Ponder said. "That goes into firefighting too -- in recognizing that every time I interact with my brothers and sisters, that's a repetition. And I want to be the best that I can possibly be."

For Ponder, that means blazing a trail for his fellow firefighters -- helping them also reach the pinnacle of health.

"I'm the lead peer fitness trainer which has helped to, collectively with the whole group of the network in our fire department, save the city of Milwaukee $1.3 million by reducing injury claims by 57 percent over the last four years which has been a great part to be a part in that network of people who are dedicated to the safety of firefighters to improve them," Ponder said.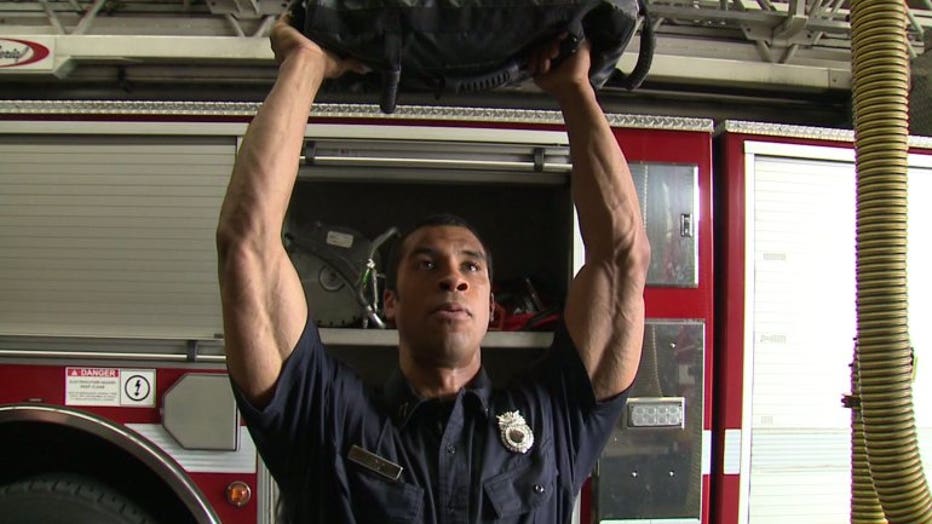 Working at the busiest firehouse in the state, many different obstacles can stand in the way of the firefighters' routines -- as well as safety. So Ponder's regimen is creative and ever-changing.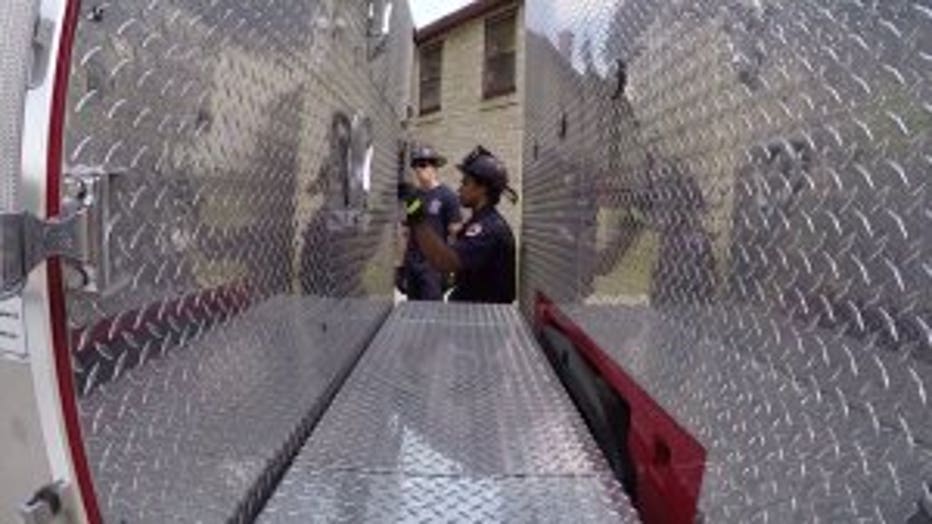 "Training outside is just great. Face it, we live in Wisconsin, okay. There are very few days like this throughout the year. I'm going to soak it up every chance I get," Ponder said.

Whether Ponder is by the lake on the stage or in the firehouse, his success is being noticed as he continues to follow the script that was written a long time ago.

"It's just trying to help the City of Milwaukee and just the State of Wisconsin even in a broader scale, also firefighters just to be healthier, to be better and to be able to guard their health in a better way," Ponder said.

CLICK HERE if you'd like to read through Ponder's quick tips on movements you can make to improve your health while watching TV.