Homestead, USM hockey teams play in support of coach who's a cancer survivor


MEQUON -- Legendary Green Bay Packers Head Coach Vince Lombardi once said people who work together will win. That was never more evident than when the players on two local high school hockey teams skated against each other, but for a common goal.




"Going through Relay for Life, I've just learned that giving back gives you a great feeling inside. If I ever get the opportunity, I'm going to do whatever I can to help," Joe Hobbs said.

Hobbs, a hockey player for Homestead High School in Mequon and his Highlanders teammates played an important game against University School of Milwaukee recently -- not because the teams are two of the best in the state.

Both teams decided to donate proceeds from the game to a worthy cause.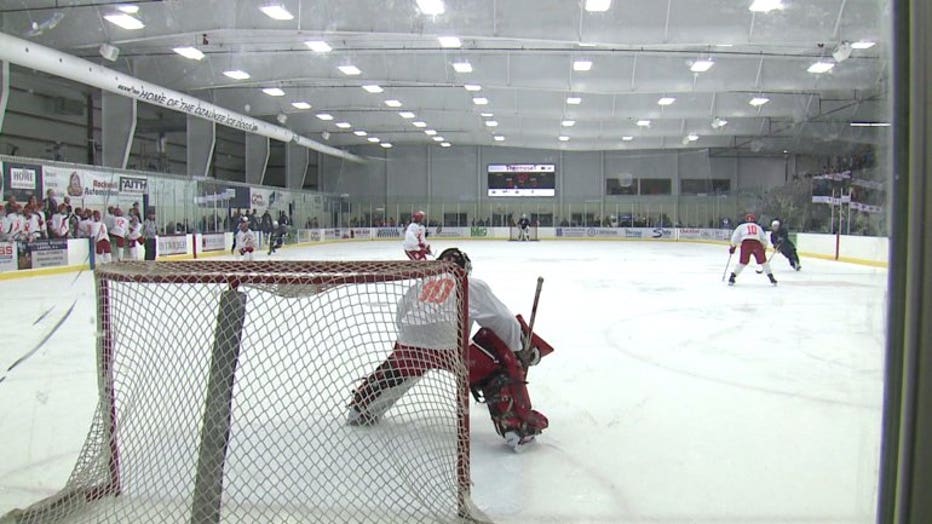 Homestead High School vs. University School-Milwaukee Coaches vs. Cancer game


"I have been a member of Relay for Life all four years at Homestead. We've been able to raise so much money for cancer. I've lost members of my family to cancer, and I've just taken it into my own hands to try and raise as much money as we can," Hobbs said.


University School of Milwaukee Head Coach Jason Woods


"It's a perfect mix. It's for the right causes. Our kids are excited about it. Our school's excited about it. It's something we want to be a part of for a long time," University School of Milwaukee Head Coach Jason Woods said.

"As a coach, you want to try and improve the players on the ice, but also make them better people off the ice -- so this is just a good night, to let them know that hockey is an awesome game. It's something they can grow from -- but to be good men is really what we want to push for," Homestead High School Head Coach Tony Navarre said.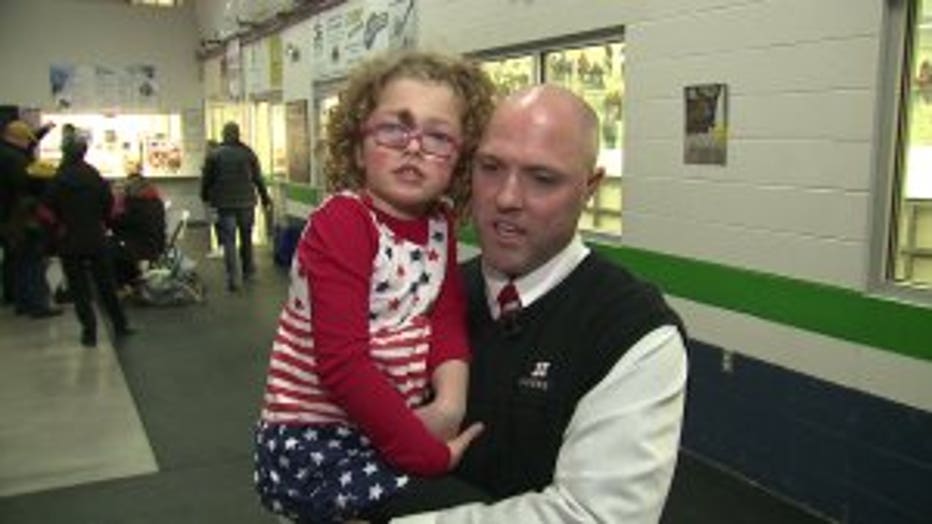 Homestead High School Head Coach Tony Navarre


For Navarre and the Navarre family, the game with USM had special meaning.

"I got leukemia and needed a bone marrow transplant, and so the bone marrow registry is something that we really push for. But the Homestead community, the Mequon-Thiensville School District, the people, the kids, the students, they just came out in droves to help our family, and so to be able to be in this position and be healthy again and try to instill some of that citizenship back to the kids has just been an awesome opportunity," Navarre said.

Navarre got sick when he was 29 years old. He and his wife Molly have a daughter Adeline, who was 21 months old at the time. She's now five, and has a little brother named Kaden.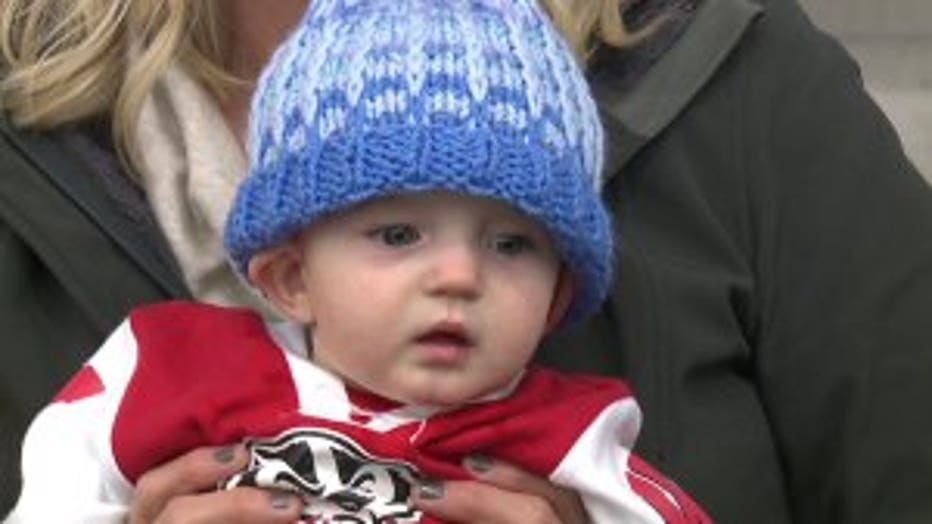 Homestead High School Head Coach Tony Navarre's son Kaden


Navarre has been cancer free for four years.

"It's been incredible. Hearing that I'm never going to walk again, or that we're never going to be able to have a family, all those things you hear when you're originally diagnoses and what it takes to get healthy, and the miracles that both Froedtert Hospital and St. Luke's both contributed, the person who donated their bone marrow, and to get me to this point and to see my daughter grow up, and to be able to have a son, to be able to be with Molly and to have our family -- it's a miracle," Navarre said.

"We know firsthand the benefits of cancer research and the awareness that goes along with that -- and to see a whole bunch of kids come together to rally around that cause -- that warms my heart," Molly Navarre said.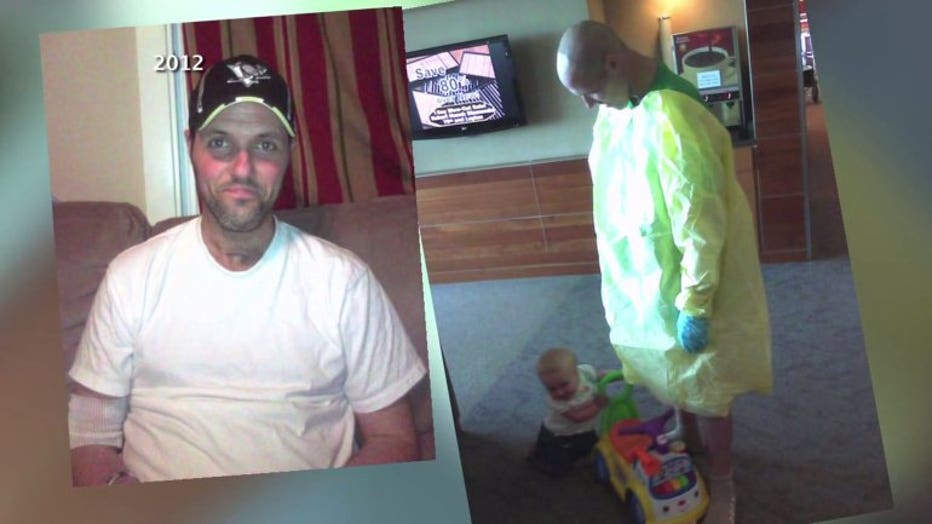 Homestead High School Head Coach Tony Navarre


"He inspires me because he doesn't talk about it a lot -- but he's told us stories about what he went through. He keeps me motivated with something like that. I mean, he works so hard every minute. He's such a loving father. It's great to have him here," Hobbs said.

"As a man, he really shows a lot of strength -- whether it's in the locker room, at school. He teaches us to be good gentlemen, very good human beings," Sean Driscoll said.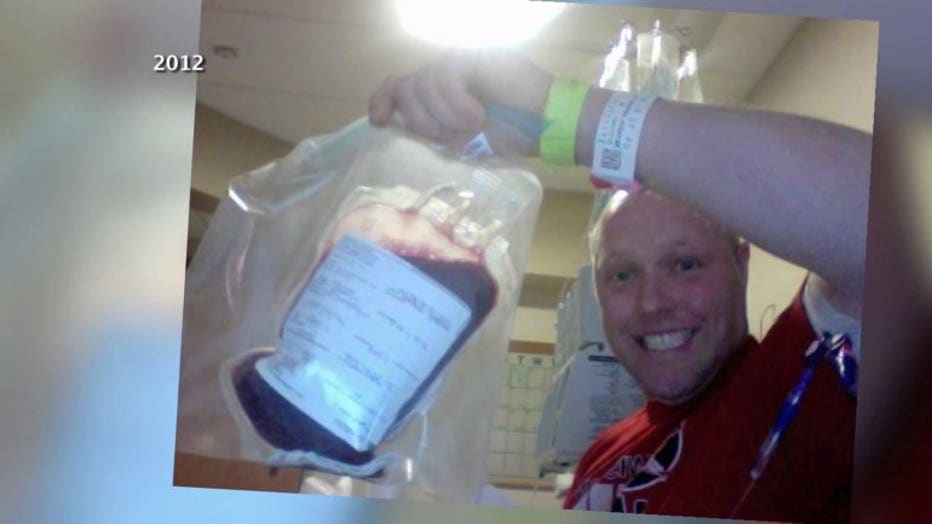 Homestead High School Head Coach Tony Navarre


"Before every game, I thank God, I thank my family and I thank my friends. It's just, every day is such an awesome chance to be alive," Navarre said.

The Relay for Life event took place at Homestead High School on Saturday evening, February 13th. If you would like to make a donation to the cause, you can do so by CLICKING HERE.