"He's such an example:" Marquette lacrosse goaltender Cole Blazer turning heartbreak into inspiration


MILWAUKEE -- The great success of Marquette University's men's lacrosse team can be attributed to more than just their ability on the field. That's exemplified by their goaltender, whose example in the face of a heartbreaking loss has been an inspiration.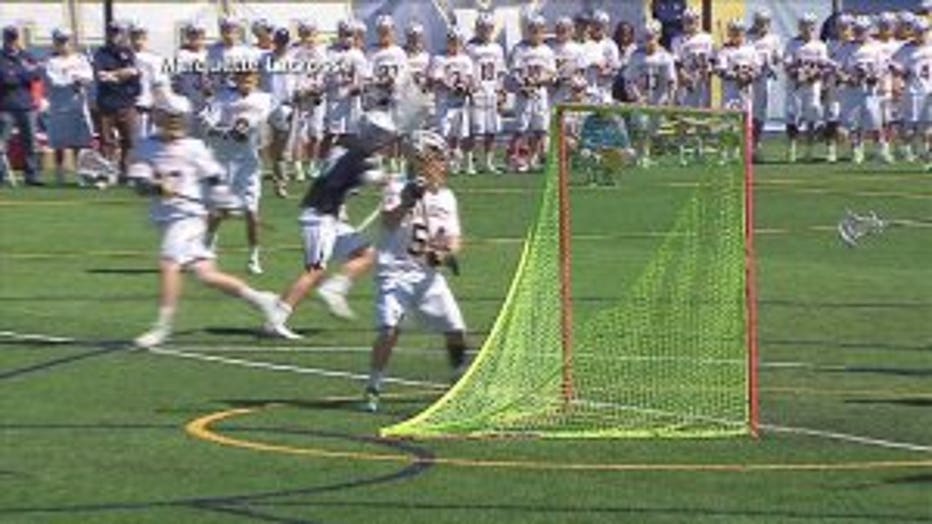 The first thing that stands out about the goaltender for Marquette's men's lacrosse team -- besides the fact that he's an outstanding player is his cool name, Cole Blazer, people have fun with it an so does he.

"One of the funny sayings from the movie 'Dodgeball' and stuff like, 'ball me Blazer,' especially playing lacrosse with the ball and being a goalie -- I get that all the time. It's fun, it's fun. It's lighthearted; it's cheery," said Blazer.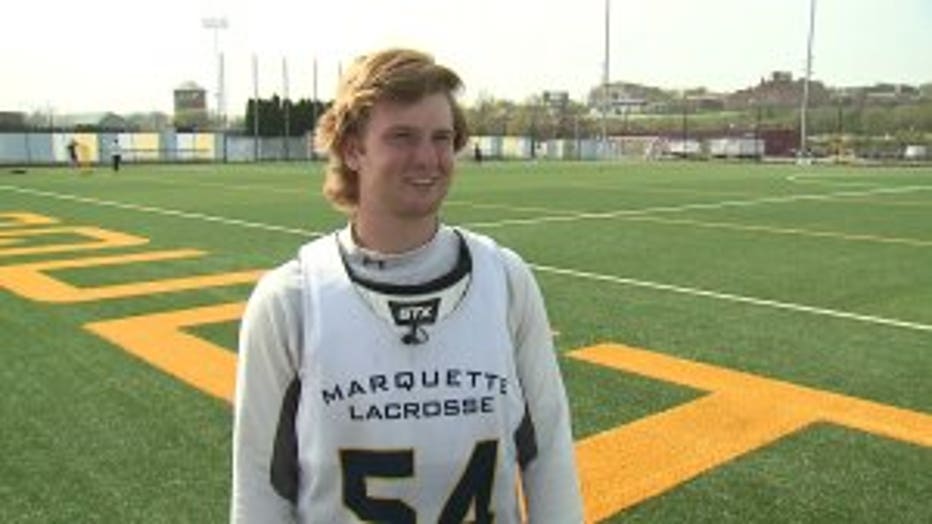 Fitting that the movie Dodgeball was a true underdog story, because Blazer, the sophomore from Libertyville, Illinois was an underdog himself.

Blazer was being recruited by Marquette, but the Golden Eagles committed to another goalie.

The mechanical engineer major decided to accept an academic scholarship to MU because of their fine program. Fate stepped in when he called Associate Head Coach Steve Brundage.

"He was like, 'Cole actually the goalie in your class decommitted; so we've got a spot open. Let me come down, see you play and we'll go from there," Blazer said.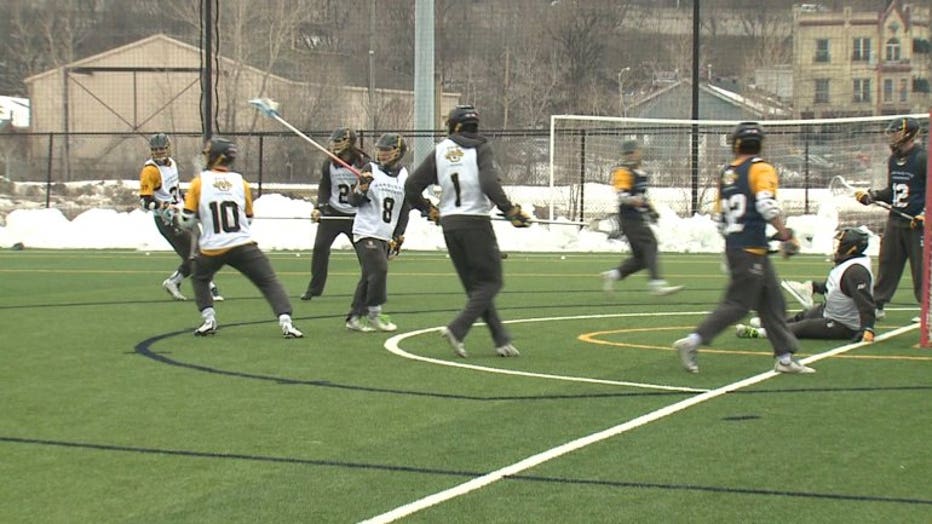 The rest, as they say, is history. Last Saturday, Marquette in only its fourth full season of lacrosse, stunned then number one and hosted Denver to win the Big East Championship.

"I remember Liam and Gillie, Tyler Gilligan, were sort of hugging each other at that point, and Liam yelled at me, 'Blazer! Get in here!' And it was sort of a big old bear hug and then ticked off and everyone rushed in," said Blazer.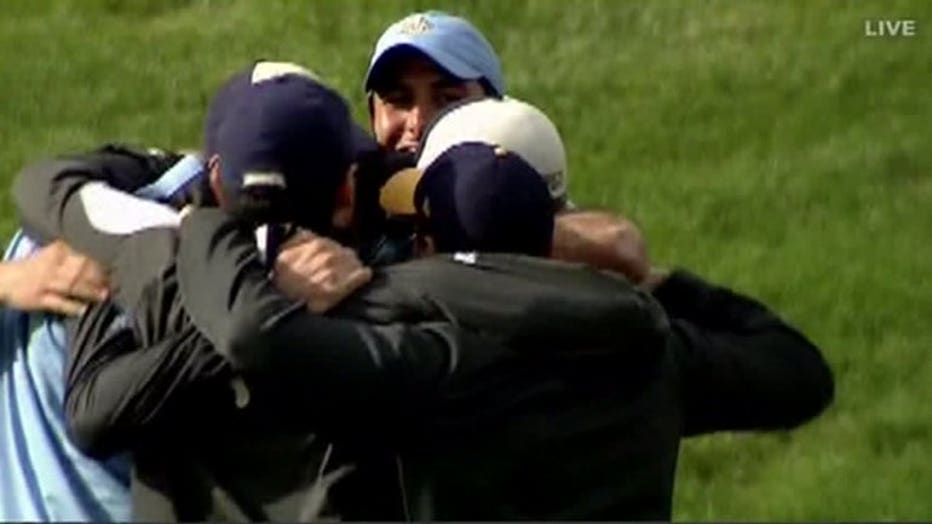 Besides talent, the Golden Eagles success -- they're ranked 11 nationally and get to host an NCAA Tournament game against powerhouse North Carolina on Saturday -- stems from something Marquette Head Coach Joe Amplo and his staff have preached from day one.

"Three things were love, serve and care. Not only for ourselves, but for others for our peers and the school and our environment, to love and serve and care. And we've just all bought in, and it's a band of brothers out here. When all 19 seniors are gone after this year, it's going to be heartbreaking," said Amplo.

That band of brothers have helped Cole Blazer deal with the greatest loss of his life. His mother Lori passed away suddenly last September, at the age of 50.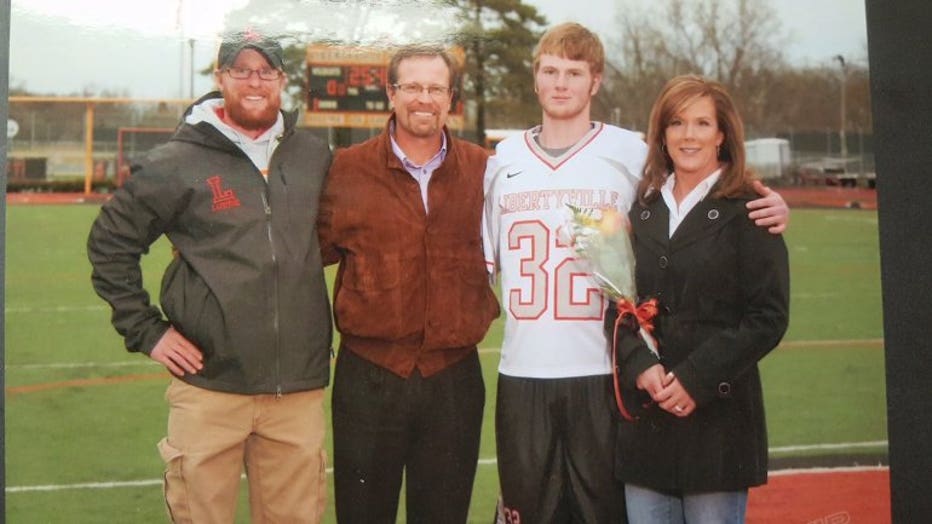 "She always taught me a little saying it goes something like, 'inch by inch it's a cinch. But yard by yard it's hard.' She was actually a competitive bodybuilder all natural and everything like that. She was dedicated to the gym and treating her body right; that was another thing I learned from her. I feel her presence big-time on game day -- especially some of these big victories. Even though she's not down here with us, I still feel like I'm able to communicate with her, I'm able to talk to her. I wear a little necklace just to keep her close; there's an engraving on the back. She's still definitely with us," said Blazer.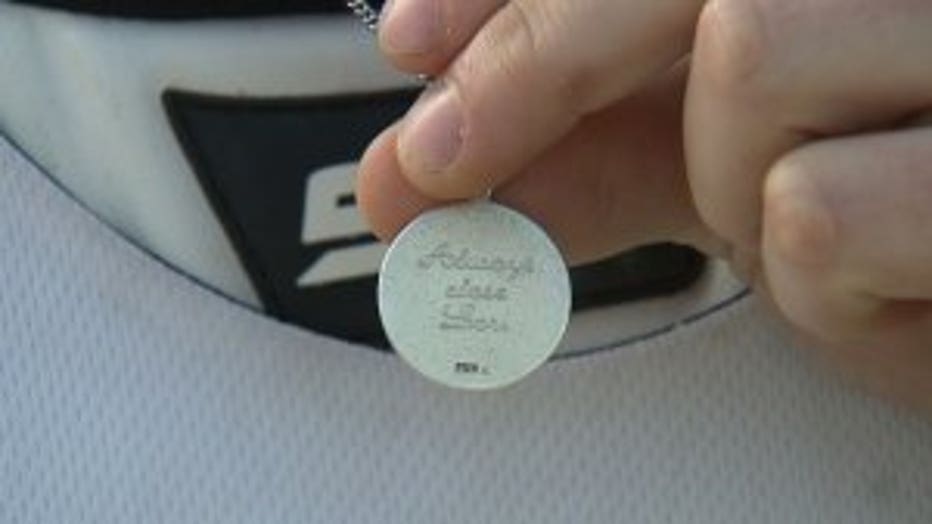 "He handled it with such, I don't want to say humility, but more grace and toughness. He's one of the more mentally tough human beings I've ever been around. For him to show his teammates what that toughness means by how he handled it, he's such an example and I'm so proud of him," said Amplo.

Blazer's relationship with Coach Amplo is a close one. Every Sunday, he and his buddy travel to the coach's Milwaukee area home to work on his 1968 Mustang GT, which has been sitting in his garage for years. It's almost road ready!

"It's been a trek, that's for sure. It's nothing like working on a modern car. Back in 1968, they did things a little differently. So it's been a great learning experience, but I've been able to apply all my knowledge from what I've learned int he past years to this project," said Blazer.

"We're close to having that thing driving around Cedarburg. So hopefully before they get out of here by the summer," said Amplo.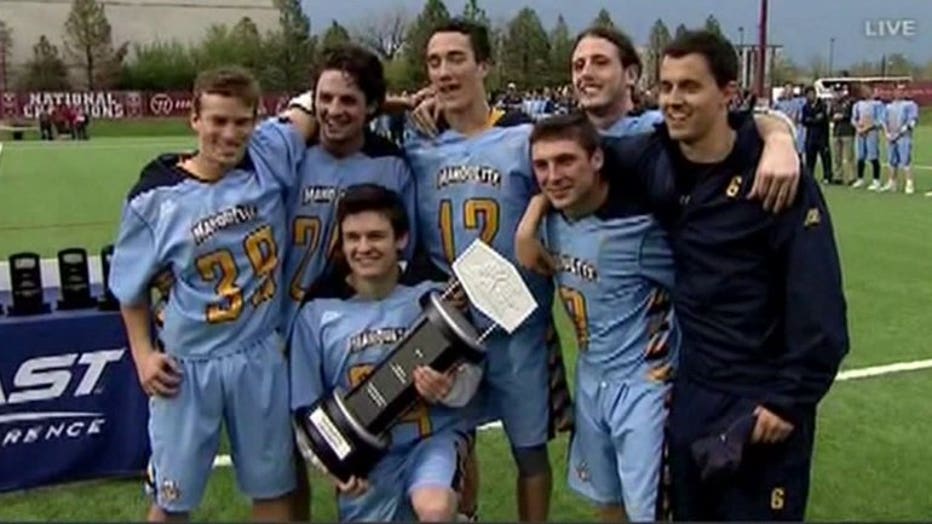 But first, Blazer, Coach Amplo and the rest of the Marquette men's lacrosse team hope to make a long drive in the NCAA Tournament.

Someday, Cole Blazer wants to be a teammate for a large conglomerate in the automotive industry.

There's no question that he'll be a good teammate.