Giannis Antetokounmpo, Bucks draft pick from Greece, growing more comfortable, confident


MILWAUKEE -- If the Milwaukee Bucks are going to indeed "Own the Future" it won't be just here in Milwaukee. One of their highest profile players enjoys his international profile.

Giannis Antetokounmpo is growing right before our eyes. Since being the Bucks' out-of-nowhere first round NBA Draft pick from Greece in 2013, he has matured physically and he has gotten much more comfortable in his new home.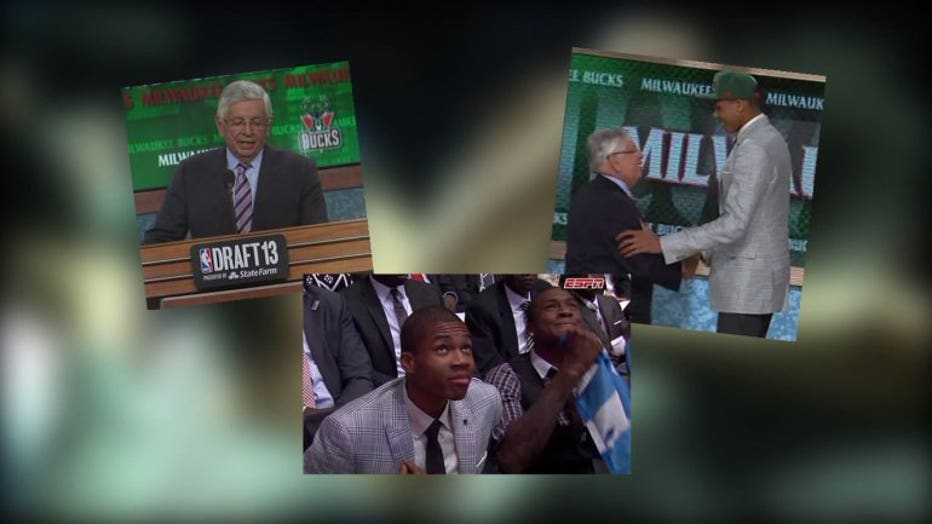 "He's young. He has a great personality. Sometimes coming from a different country, it takes time to be able to express that, or be comfortable with that, with confidence, and I think you'll start to see that personality come out more as he gets comfortable being able to talk and tell jokes in English," Jason Kidd, Milwaukee Bucks head coach said.

Antetokounmpo says he's proud of the progress he has made.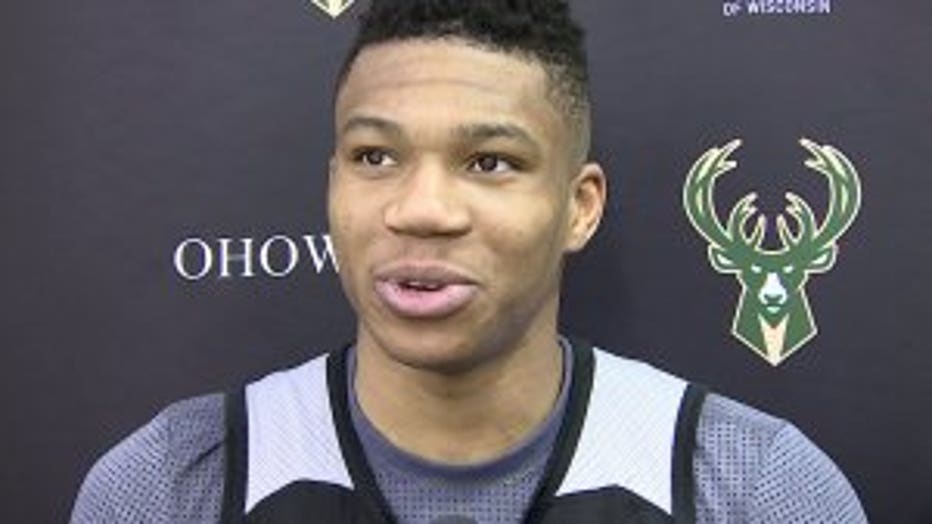 "I'm definitely proud. Like my first year in the league, I was uptight. I was scared to do an interview. I was avoiding them -- but now, it's a lot better," Antetokounmpo said.

All along, Antetokounmpo has maintained a strong social media presence and has been able to get his ideas across through writing.

"It's an easier way to connect because most of the guys who have come to America recently, it's tough for them to communicate because their tongue is tied because they don't speak this language. When you write something down, it's easier to communicate," Antetokounmpo said.

Antetokounmpo does his thing in downtown Milwaukee -- but with social media, he can share his brand and personality with the world.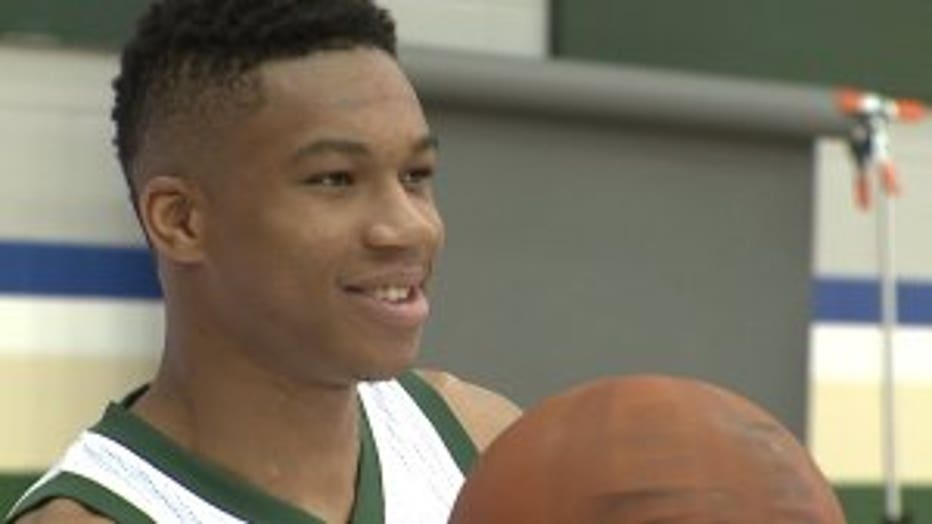 "My agent suggested I do it because I'm from Greece. My parents are from Nigeria. I'm in America. So there's a lot of people that want to hear things about me. He suggested that I do it, and why not? It's a really nice way to connect with the fans and talk to the fans and tell them about my adventures and what I go through every day -- so I said, 'yeah, I'll do it,'" Antetokounmpo said.

Besides writing a blog for EuroHoops.net, Antetokounmpo is on Twitter and Instagram and Facebook and Snapchat and who knows what else!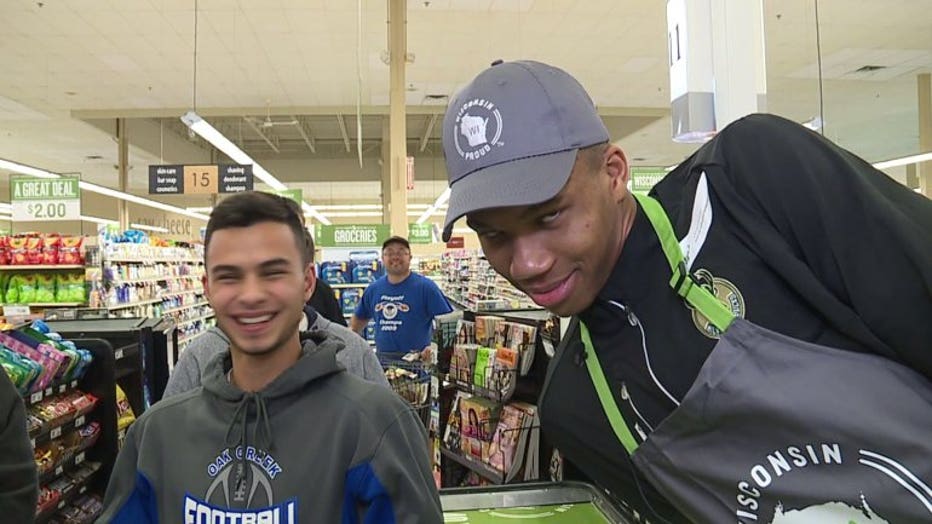 There's one rule he follows, though:

"I cannot put everything out there -- but I put a lot of things out there. Always put my family out there. Whenever my brother has a cool dunk, it's always on social media. If I think about something that might help someone else, I put it out there and give a positive message," Antetokounmpo said.

There are plenty of reasons and plenty of ways to "like" Antetokounmpo -- on social media and beyond.