ESPN report: MU's Henry Ellenson to enter NBA Draft
MILWAUKEE -- ESPN's Jeff Goodman is reporting Marquette University's Henry Ellenson will declare for the NBA Draft and hire an agent.

Ellenson was the Big East "Freshman of the Year."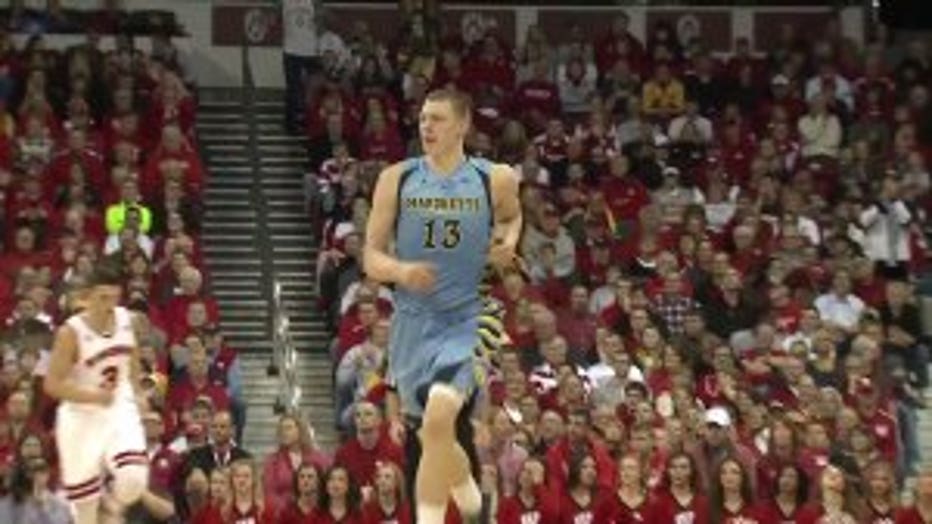 Ellenson has been everything he was advertised to be and more.

On March 6th, the Rice Lake native became the first freshman in 13 years to be named to the All Big East "First" Team.

When it comes to basketball talent in the Ellenson family, the apple doesn't fall far from the tree.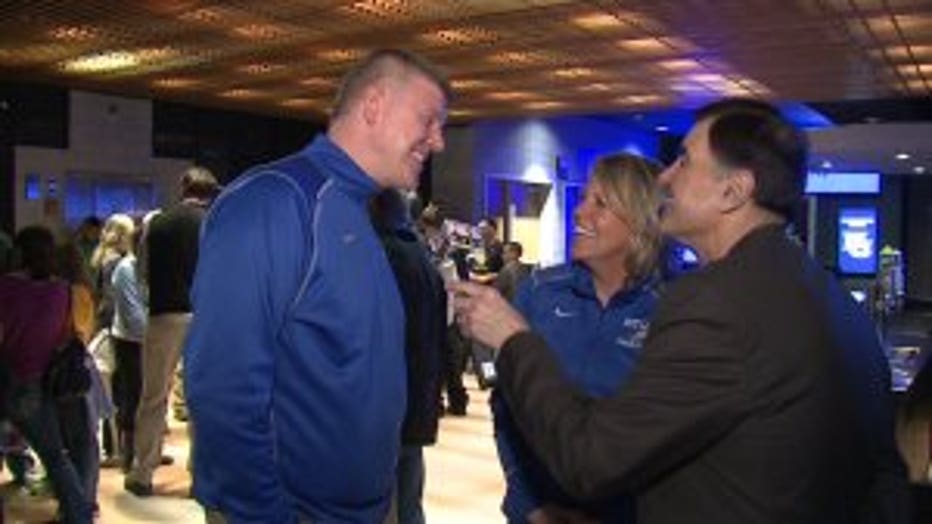 Ellenson's parents were high jumpers in high school and played basketball in college -- John Ellenson for one year at Marquette and three at Wisconsin, and Holly Ellenson at UW-Eau Claire.

John and Holly Ellenson met at a basketball camp. You might say John put on a full court press.

"I was in line at a table, and we were all camp counselors. She walked in the door and I said 'oh, I am going to marry that girl,' and within two months we were married," John Ellenson said.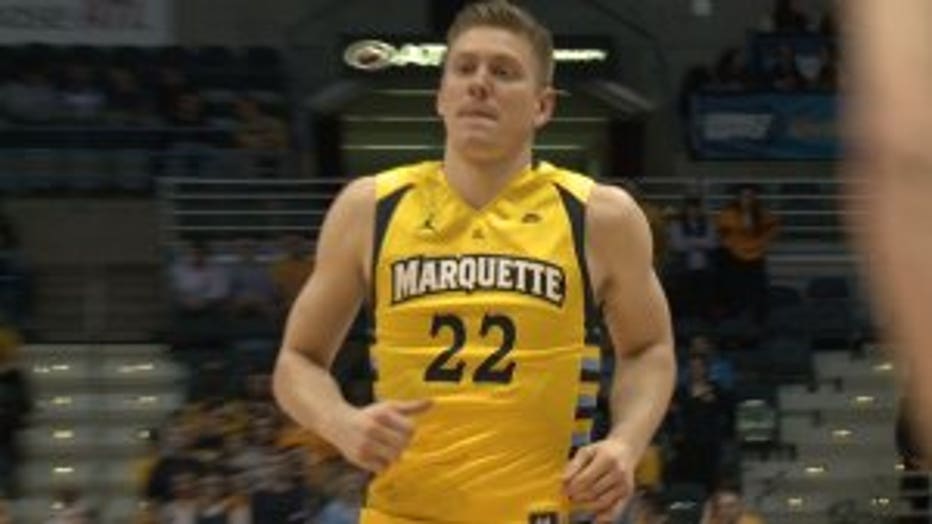 Nine months later, Wally Ellenson was born. Then came Elwood, Henry and last but not least, Ella.

Wally is a high jumper and an energizer of Coach Steve Wojciechowski's Golden Eagles bench.

Elwood plays at Valley City State University.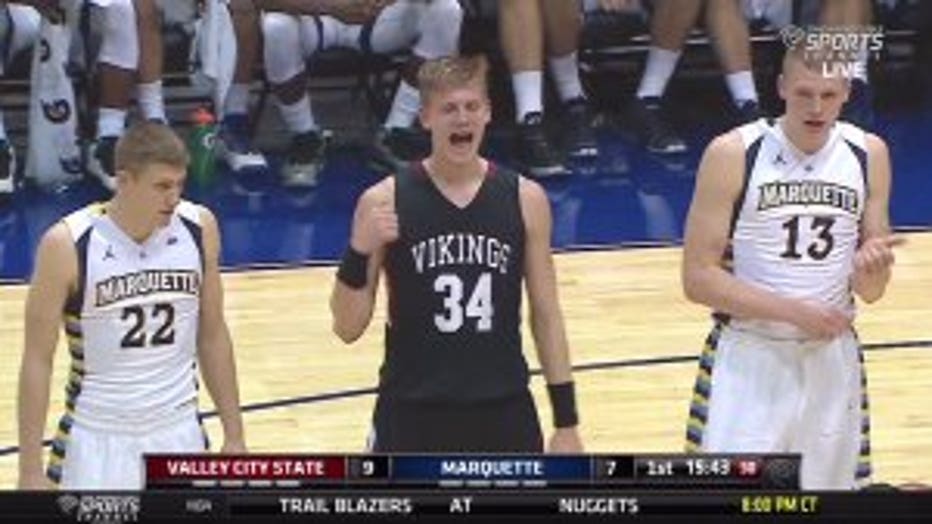 In November 2015, the three Ellenson brothers were on the court together when the Vikings visited Marquette for an exhibition game.

Ella, a junior at Rice Lake High School, is already receiving offers from major colleges.

As for Henry, it didn't take long for him to get his introduction to hoops.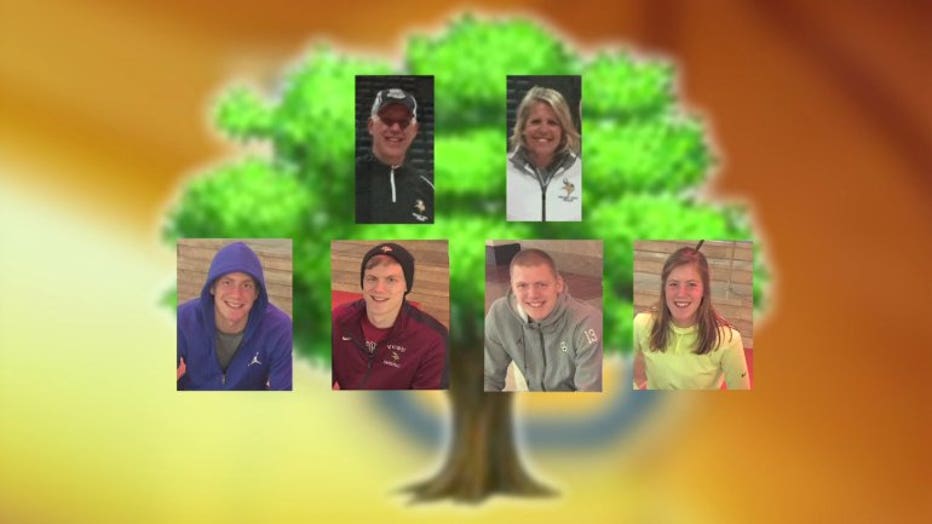 "I had a C-section on Monday. Was at Eau Claire Regis coaching on the bench by Friday. Went to the gym on Wednesday. Henry was in a pack. He was a pretty strong baby. He could hold his head up so he was with me. John was supportive, so it worked out well," Holly Ellenson said.

"I was pretty much born in a gym and that's how I've been my whole life, and so I just love the game of basketball, and maybe it's because of that," Henry Ellenson said.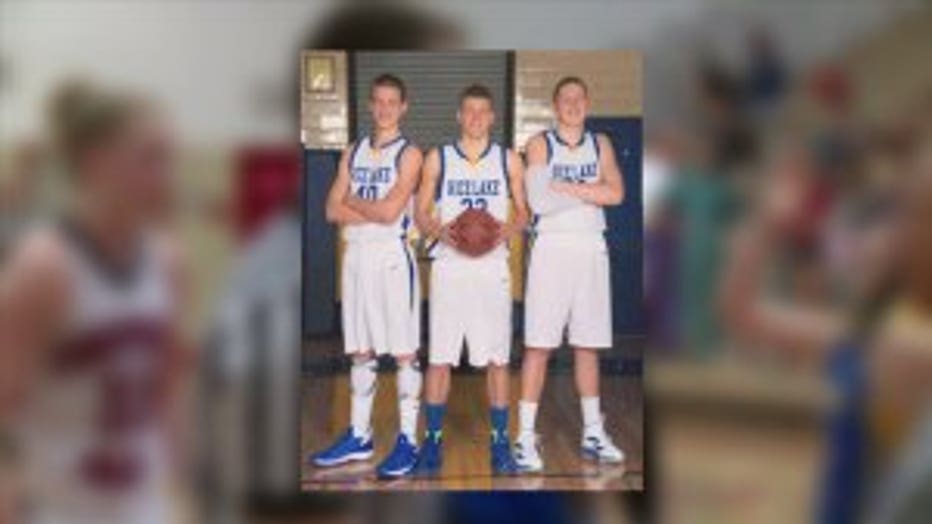 Ellenson was playing organized ball by the time he was two-and-a-half!

"He was on the Gouchos. I was the coach. It was Wally's first year, and we had a couple extra T-shirts, so we threw one on Elwood and we had an extra T-shirt and we threw one on Henry and he was on the team at two-and-a-half," John Ellenson said.

"We were little kids. I don't even know what size the hoop was at that time. We're just all running around -- but Henry was always able to run up with us. We were just all brothers on the same team, called the amigos," Wally Ellenson said.

For the Ellenson family three-on-three battles, when it came to choosing sides, seeing was believing.

"Ella, Elwood and I have brown eyes. John, Wally and Henry have blue eyes. We had a ton of fun playing full court, three-on-three. The kids loved it. The brown eyes had a chance because he didn't get to half court usually," Holly Ellenson said.

"I was on the offensive end, you know? I was open," John Ellenson said.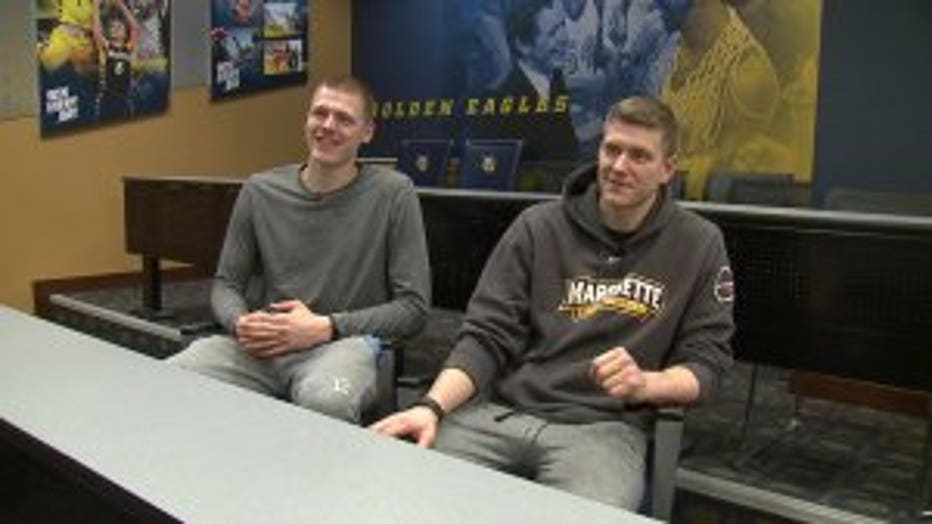 "Now it kind of looks a little loaded with Henry and I and my dad. My dad didn't play much defense. Strictly a shooter," Wally Ellenson said.

Good-natured ribbing aside, basketball is serious business in the Ellenson family. While the game doesn't define who they are as people, it has helped them develop a bond that will last a lifetime.

"We're enjoying each other. The kids are watching each other when they can, and talking about it, so it's neat. He Face Times the boys here in Milwaukee so they can watch their sister play," Holly Ellenson said.

"I think the neat thing for us is that all of our kids are at good schools. We're both teachers. We know how important school is, and they're at wonderful schools where character matters and that's important for us," John Ellenson said.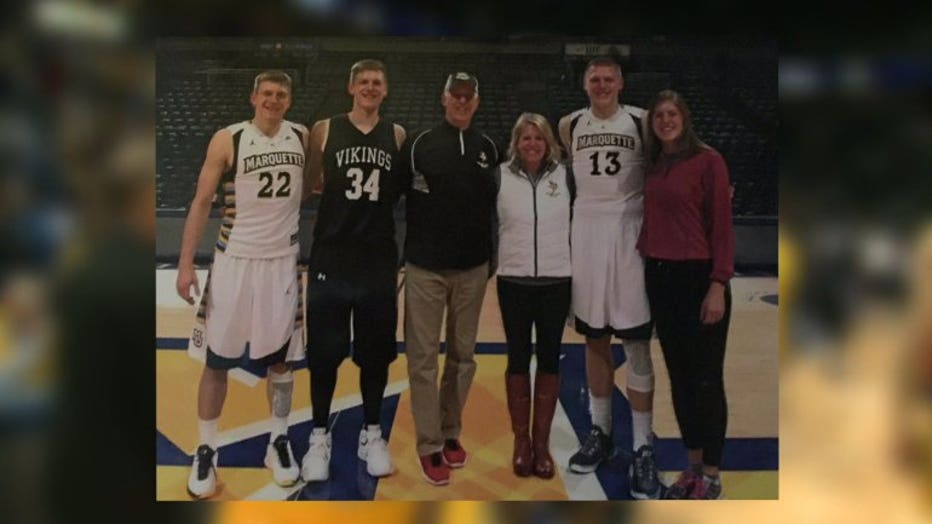 "I just love being around them. That's just one of my most happiest -- is just being around my family, being able to share moments with them. It's just like basketball -- it's something that we do as a family. It just brings us closer together," Henry Ellenson said.

 

As for having big brother Wally with him at MU?

"Big brother's great. He's always there looking out for me, and always having my back, like he has my whole life. Having him here is like having a best friend to be able to talk to and go through this with and it's really nice," Henry Ellenson said.

"He's really his own man. He's very driven, and he's worked for everything he's earned. I'm just really happy as a big brother to see where he's at. He handles himself so well. There's so much pressure out there on him, and it doesn't phase him. He just loves the game. He's focused on the game, and I think that's what makes him so great," Wally Ellenson said.