Corbin Burnes, Milwaukee Brewers $740K apart; go to salary arbitration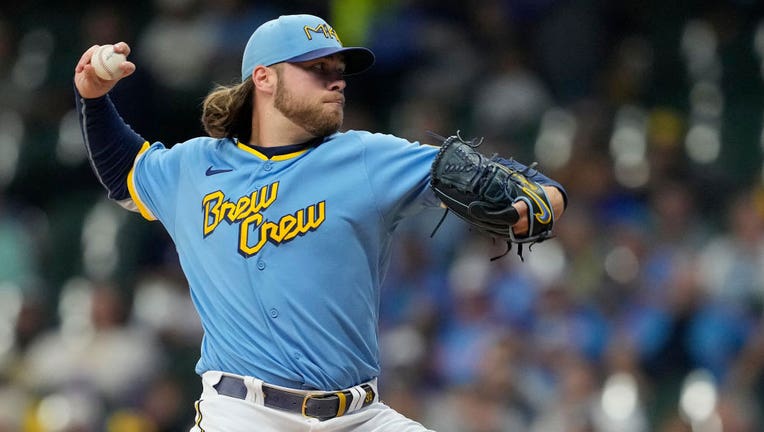 article
MILWAUKEE - Two-time All-Star Corbin Burnes and the Milwaukee Brewers went to salary arbitration on Tuesday, Feb. 14 with the sides $740,000 apart.
Burnes asked for a raise from $6.55 million to $10.75 million and the Brewers argued for $10.01 million during a hearing. A decision is expected Wednesday.
The 28-year-old right-hander was 12-8 with a 2.94 ERA in 2022 and had a career-best 33 starts, which tied for most in the major leagues. He led the National League with 243 strikeouts, second in the big leagues behind the New York Yankees' Gerrit Cole at 257.
RELATED: Check out the new and improved FOX Sports app
Burnes won the 2021 NL Cy Young Award after leading the major leagues with a 2.43 ERA. He went 11-5 for the Brewers.
A five-year major league veteran, Burnes is 35-19 with a 3.21 ERA. He is eligible for free agency after the 2024 World Series.