Brewers Hank is "paws down" in MKE; meet him Tues. at Miller Park


MILWAUKEE (WITI) – Hank "The Ballpark Pup" is home! Hank made his arrival in Milwaukee via Southwest Airlines charter flight, and will now call Milwaukee his "forever home."  The once-homeless dog has taken the hearts of Brewers fans, players employees, and pet lovers everywhere.

"Weeks ago, no one heard of this dog, and now it's a national news story," Milwaukee County Executive Chris Abele said. Abele was on hand for Hank's arrival Sunday.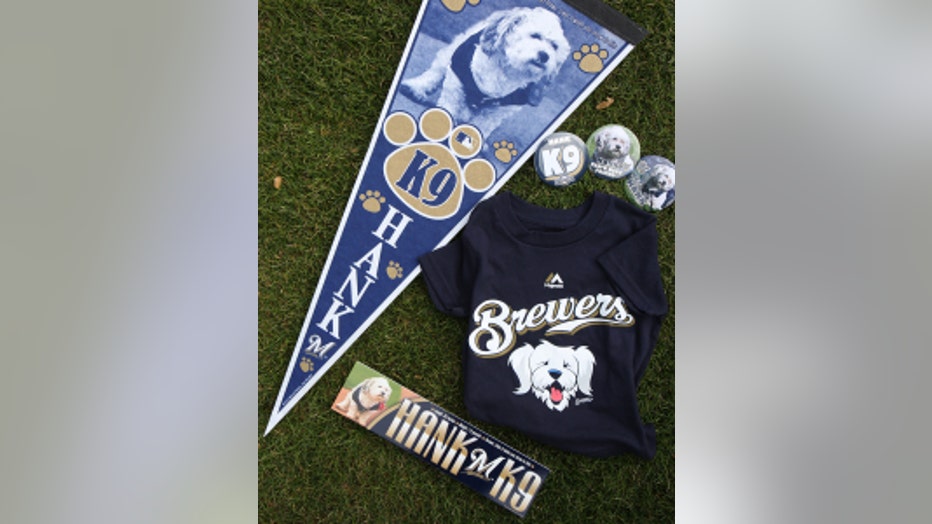 Brewers fans will be able to take part in the excitement and contribute to a great cause starting on Tuesday, March 17th when Hank T-shirts and other memorabilia will arrive and be available to the public at the Brewers Team Store by Majestic at Miller Park.  With the purchase of any Hank item, 20% of the retail price will be donated to the Wisconsin Humane Society. Plus, fans will have an opportunity to meet Hank that morning at Miller Park.

Hank gear is also available at the Brewers Team Store at Maryvale Baseball Park in Phoenix with 20% of the sales of those shirts being donated back to the Arizona Humane Society.

A small advance shipment of items hit the shelves in Maryvale this weekend, and supplies were quickly exhausted.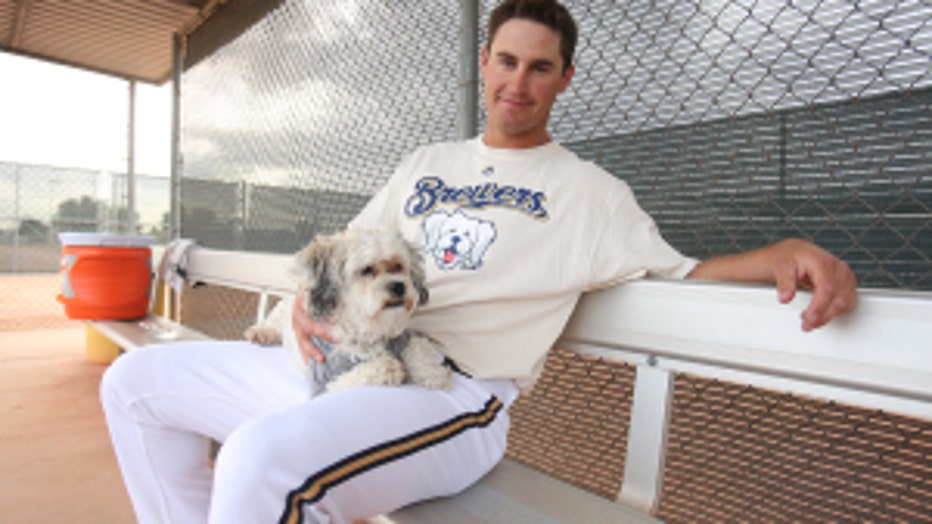 Brewers Hank and Logan Schafer


"There are two questions that everyone has asked from the very first days of Hank's arrival: 'Where will he live?,' and 'Will there be Hank-themed apparel?,' said Brewers Chief Operating Officer Rick Schlesinger. "We're thrilled to be partnering with the Wisconsin and Arizona Humane Societies in helping not only raise funds to benefit the cause, but also elevate awareness for the problem of stray animals in Wisconsin, Arizona and beyond."

The gear will go on sale at Miller Park at 7 a.m. on Tuesday and fans will be permitted to line up beginning at 6 a.m. that day.  There will be a limit of four T-shirts per person (no limits on other items).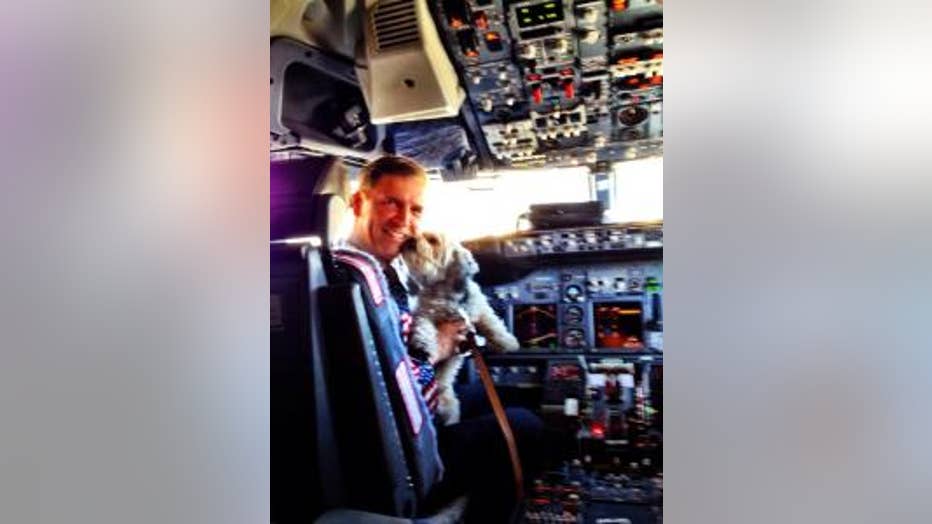 Brewers Hank en route to Milwaukee!


Hank will make his first Wisconsin public appearance at the Brewers Team Store by Majestic from approximately 7 – 8 a.m. on Tuesday for fans who purchased the shirts to get a photo with the "ballpark pup."

"We couldn't be more grateful to the Brewers for this generous and unexpected gift," said Anne Reed, President & CEO of the Wisconsin Humane Society. "We depend upon community support to help more than 25,000 companion and wild animals every year, and it is astounding and inspiring to us that little Hank will help save the lives of so many homeless animals."

Hank first appeared at camp on February 17, the day of the first workout for pitchers and catchers. The Brewers have worked closely with the Arizona and Wisconsin Humane Societies since that first day, and their staff provided counsel on how best to care for Hank's basic needs as he adjusted to his new surroundings. Hank's circle of caregivers in Phoenix worked tirelessly to ensure that he had the best care possible until his "forever home" was determined.

Hank made frequent appearances at Spring Training games in a concourse booth, where fans lined up for an opportunity to have their photo taken with Hank in exchange for a voluntary donation to the Humane Society. Through these and other opportunities, Hank has already helped raise thousands of dollars to support the cause.