Brewers' gear hard to come by, as 'people that aren't fans become fans'



MILWAUKEE -- If you waited until now to jump on the bandwagon, finding Milwaukee Brewers' gear won't be as easy as you might think. Ahead of Game 3 of the NLCS in Los Angeles, FOX6 News found one store down to its final few items on Monday, Oct. 15.

Aside from the Brewers Team Store inside Miller Park, we found retailers playing the waiting game before stocking up on new Brew Crew items.

It didn't take long for Gary Anders to show us his inventory at Green and Gold Zone on Monday.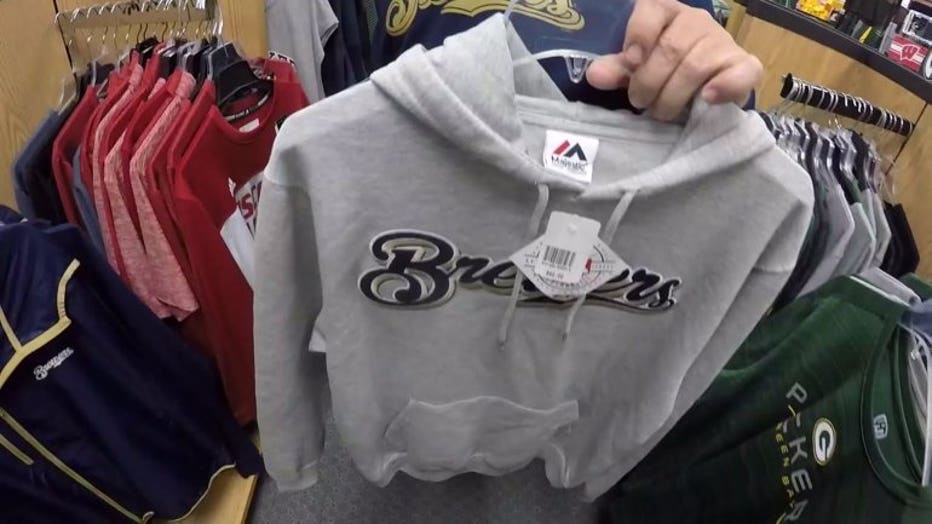 "The division label stuff has been blown out. This is what's left of the basic T-shirts. The last sweatshirt. Even non-fans, if it has an 'M' or a 'G' on it, depending on what's going on, they need a size medium shirt, they grab one," said Anders.

Ahead of the first pitch, set for 6:39 p.m. central time Monday, Anders said fans looking for the perfect hoodie might have to wait.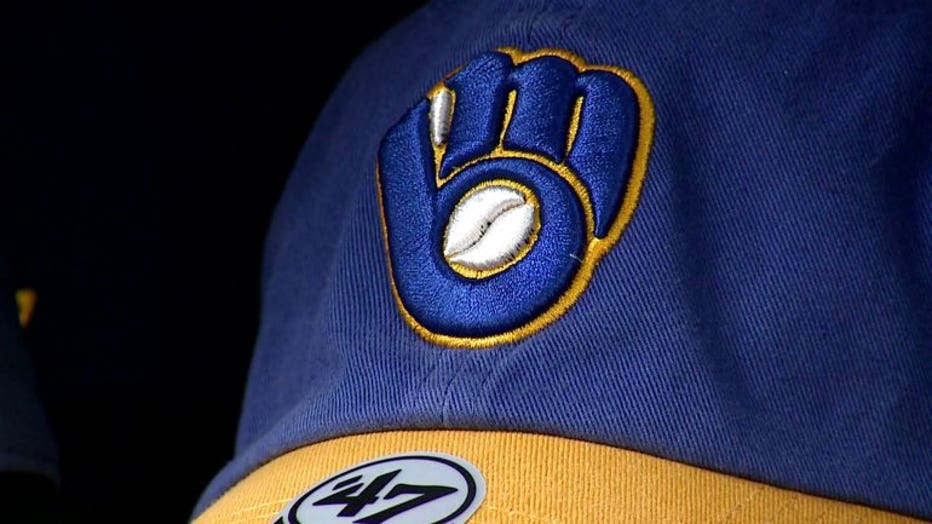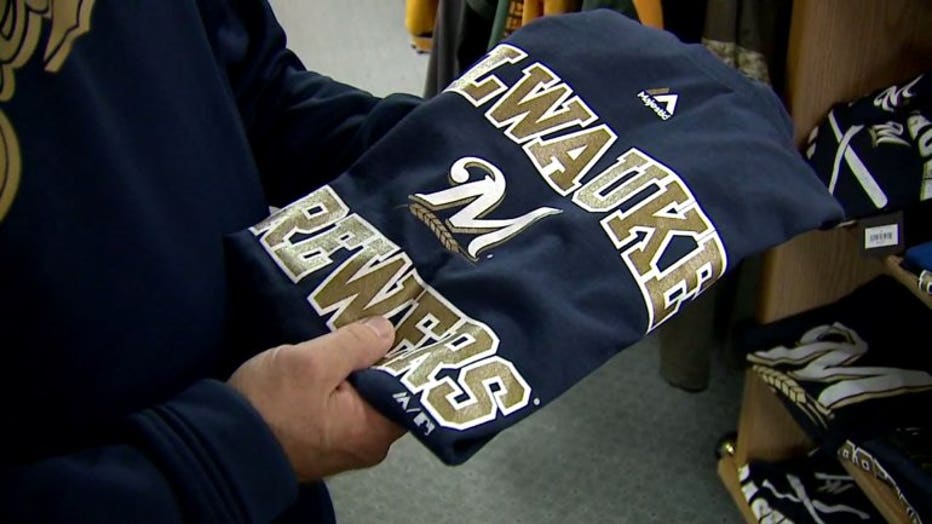 "Because as crazy as this sounds, all the stores, whether it's us, to a department store, to the Brewers Store at Miller Park, at the end of the regular season, you want to be very lean on your regular-season product because you don't want to be carrying it until next year," said Anders.

Of course, if the Brewers top the Dodgers in the NLCS, there will be new merchandise at the Green and Gold Zone and other retailers.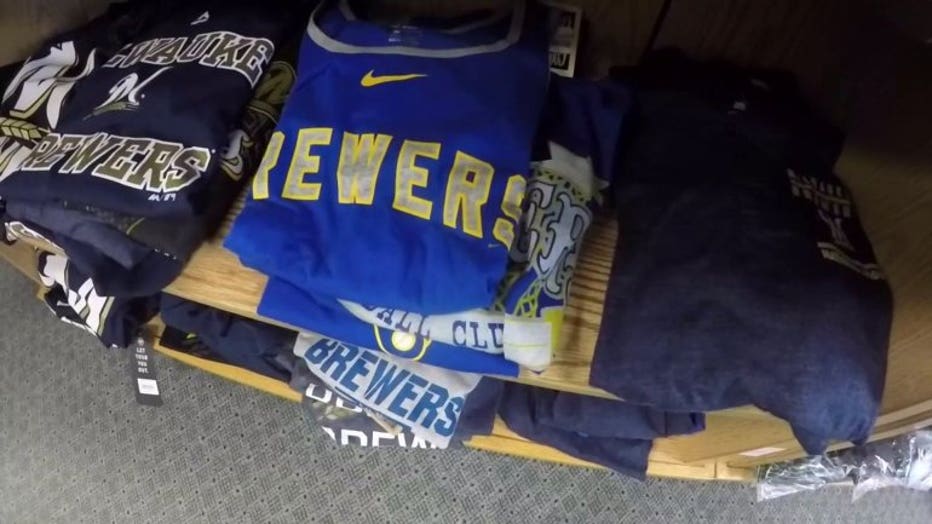 "You win the National League, you're going to the World Series and now people that aren't fans become fans," said Anders.

With the Packers taking on the 49ers Monday night at Lambeau Field, with kickoff set for 7:15 p.m., we found some picking up Packers' gear at the Green and Gold Zone amid Brewers' fever.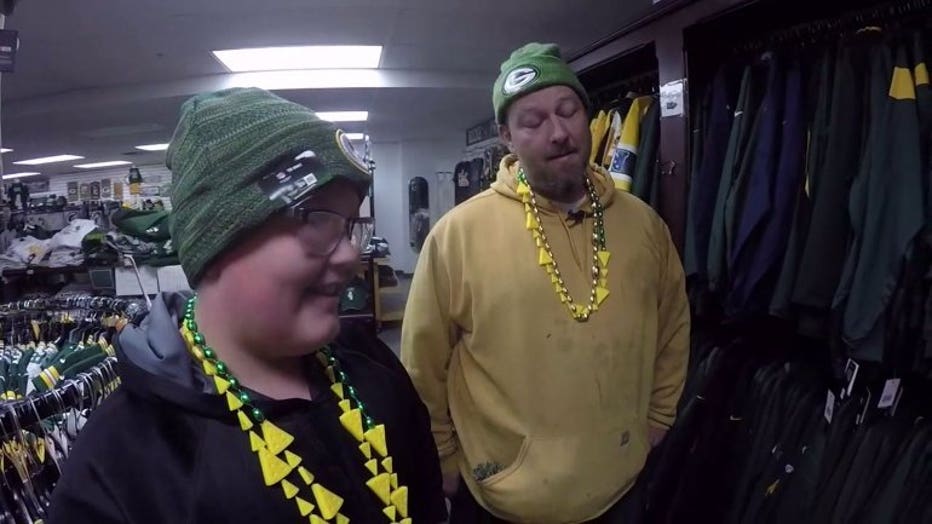 "That's a once in a lifetime thing that's going on right now in Milwaukee," said Tim Rummel.

Rummel was preparing to head up to Green Bay with the family.

"This is why we had to come here and check this out. We definitely need some gear for tonight!" said Rummel.

Go Crew -- and Go Pack Go!