Brewers, American Family unveil long-term agreement which includes naming rights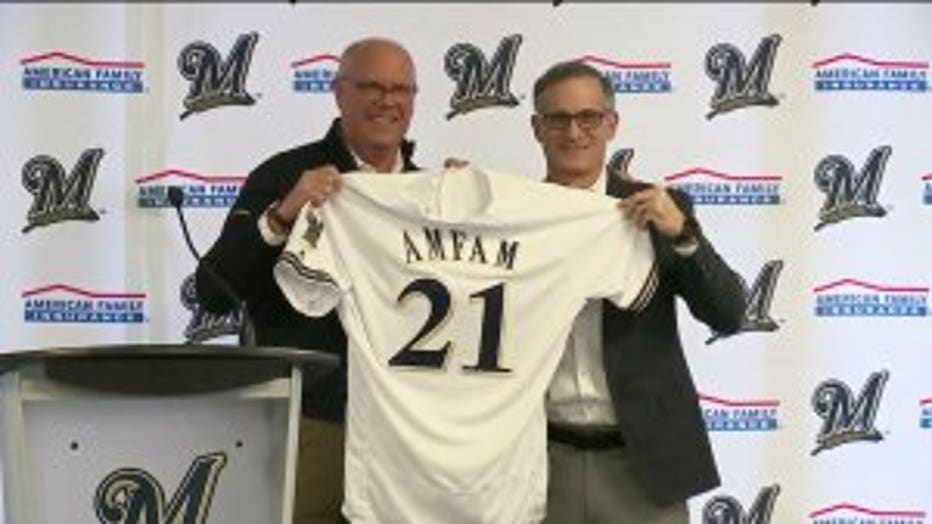 MILWAUKEE -- The Milwaukee Brewers and American Family Insurance announced on Tuesday, Jan. 22 a long-term agreement which includes the naming rights for Miller Park beginning in 2021 -- and continuing for 15 years.

The partnership goes well beyond the naming rights to the ballpark. The Brewers and American Family Insurance will collaboratively fund community projects, including refurbishing youth and high school baseball fields. The two organizations will also work on marketing and promotional initiatives to enhance the fan and customer experience in both the stadium and in the community.

"American Family is making a major commitment to the City of Milwaukee. Increased visible presence in our community. The naming rights to this ballpark is just one facet of that increased commitment," said Rick Schlesinger, Milwaukee Brewers chief operating officer.

"We have a long history with the Brewers that goes back to American Family Night at County Stadium, some signage in the parking lot," said Jack Salzwedel, CEO of American Family Insurance. "Our commitment to Milwaukee has never been stronger."

American Family Insurance will succeed MillerCoors, the title sponsor of Miller Park since the ballpark opened in 2001, the same year that American Family Insurance started its marketing partnership with the Brewers. The stadium will retain the Miller Park name through the conclusion of the 2020 season. The final five years of the naming rights agreement is predicated on an extension of the Brewers stadium lease. The lease currently runs through the 2030 season.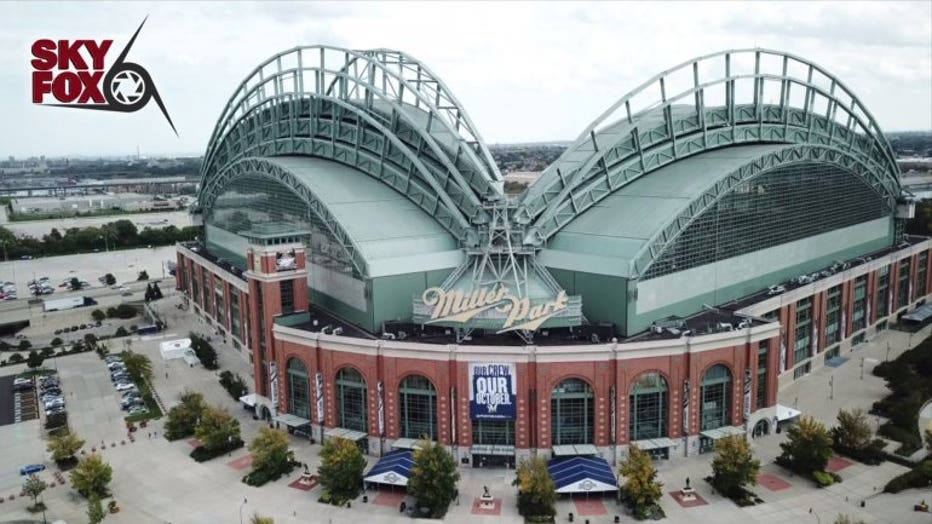 MillerCoors confirmed in a series of tweets that the name on the Brewers' stadium will no longer be Miller Park after 2020. Here is the complete statement -- as sent out in those MillerCoors tweets (below):

"Friends: Here's our statement on the situation in Milwaukee. We still love you all. Twenty years ago our company stepped forward to help keep the Brewers in Brew City USA, a move that built on our longstanding relationship with the team and our commitment to Wisconsin -- whether that's at Packers and Bucks games, at Summerfest and the State Fair or in backyards and beer bars. Late last year another Wisconsin company, American Family Insurance, proactively pitched the Brewers an incredibly rich offer for the future naming rights to Miller Park, and we're proud to welcome American Family to the family we've been part of for generations. While the name on the stadium will change after the 2020 season, we fully expect Brewers fans inside and outside the stadium will continue to celebrate every home run and every strike out with one of our beloved brands."


Miller Park was opened in 2001 and replaced Milwaukee County Stadium.

PHOTO GALLERY