"Bigger than just the Bucks:" Team official says arena just the first part of three-phase development
MILWAUKEE -- One Milwaukee Bucks official said Thursday, October 19th the team is making just as much progress off the court as they are on it. As the team prepares to play its final home opener at the BMO Harris Bradley Center, the team's senior vice president said the new arena going up next door is just the first part of a three-phase development.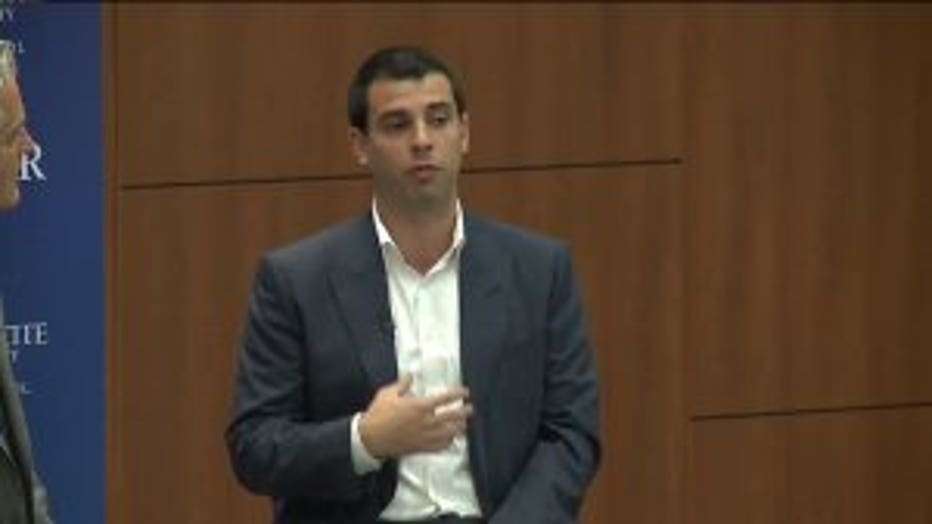 Bucks Senior Vice President Alex Lasry spoke at the Marquette University Law School. He said the Bucks have a rare opportunity for professional sports franchises -- to reshape a major city's downtown area. "When we try to say the arena and that the entire development is bigger than just the Bucks and bigger than what we're creating, we meant it," Lasry said. Lasry, whose father Marc is one of the team's hedge fund managing co-owners, said the downtown development is part of a vast, three-phase project. The arena, new practice facility, parking garage and attached apartments are the first phase.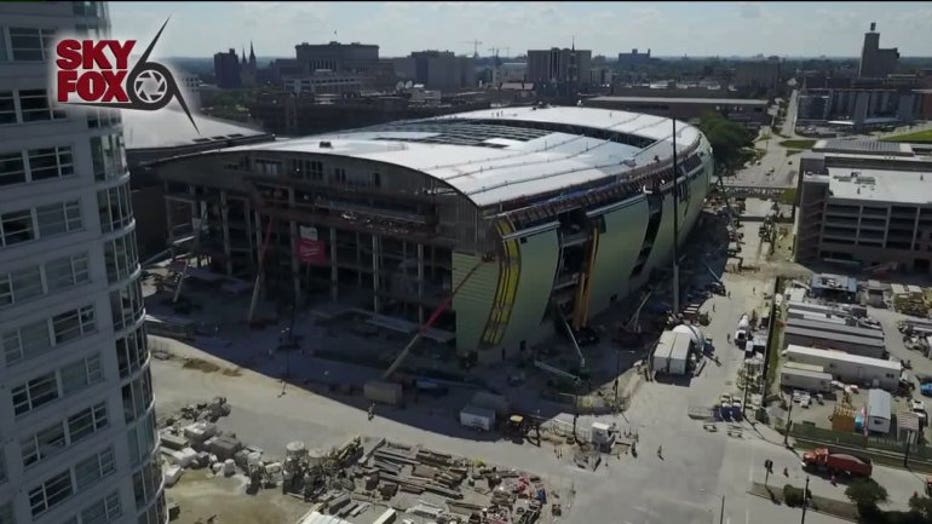 "Second phase will be what we put on the Bradley Center land," Lasry said, "And then I think phase three will be the other two parts of land that, right now, we have as staging and parking for the development."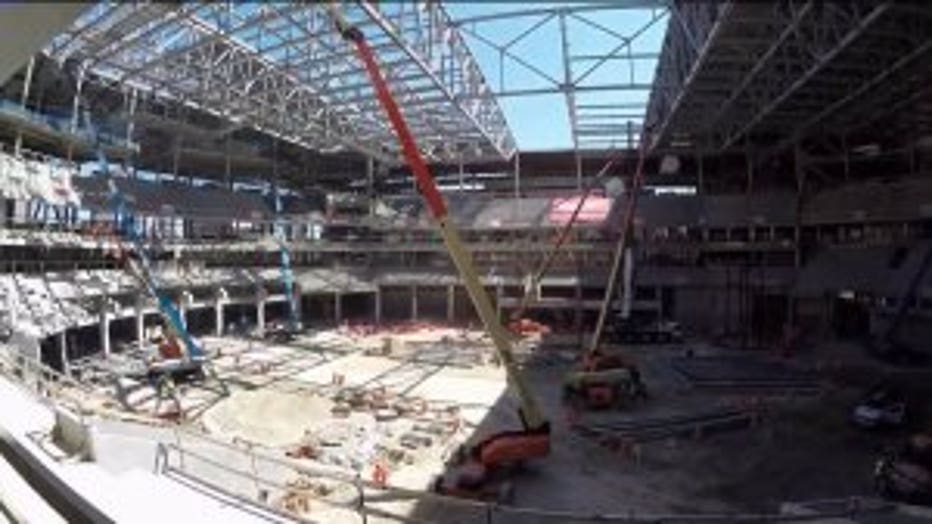 Lasry said the team has not decided what will go on that land. But he believes it will attract some serious suitors. "To me, it makes total sense for a corporate headquarters to want to be built there," Lasry said. Lasry said the Bucks, who will benefit from the public paying about half of the construction costs for the $524 million arena, are doing their part to make sure the project helps the entire city. The Bucks says they are in line with the city requirement that 40 percent of the construction jobs go to unemployed or under-employed residents. They also pledge to pay arena workers $15 an hour by 2023.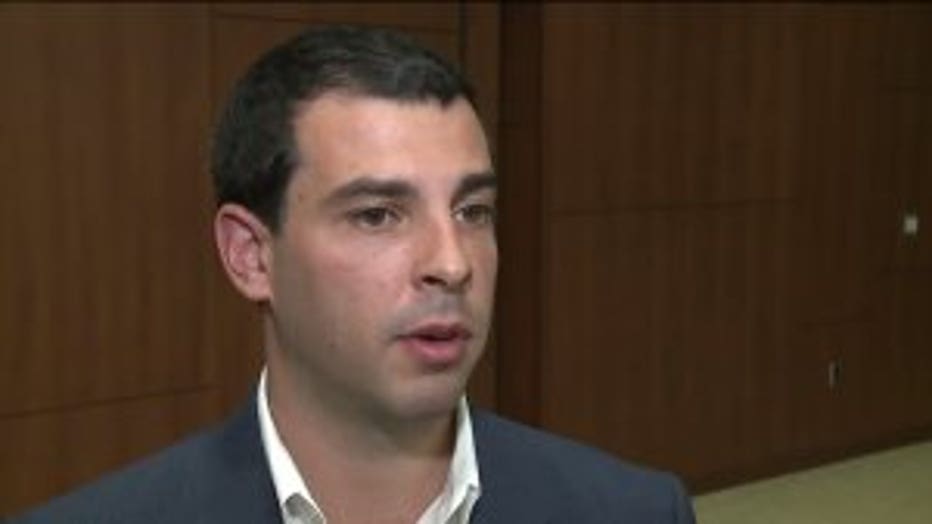 "These are all going to be good, high-paying, well-paying jobs, family-supporting wages," Lasry said. Lasry said long-term, the team's transcendent talent, 22-year-old Giannis Antetokounmpo, will make Milwaukee attractive to millions. "When people see 'Milwaukee' across his chest and see the greatness that is Giannis, they look at Milwaukee and associate that with greatness," Lasry said. The Bucks' final home opener at the BMO Harris Bradley Center is Friday night against the world's most famous active player, LeBron James.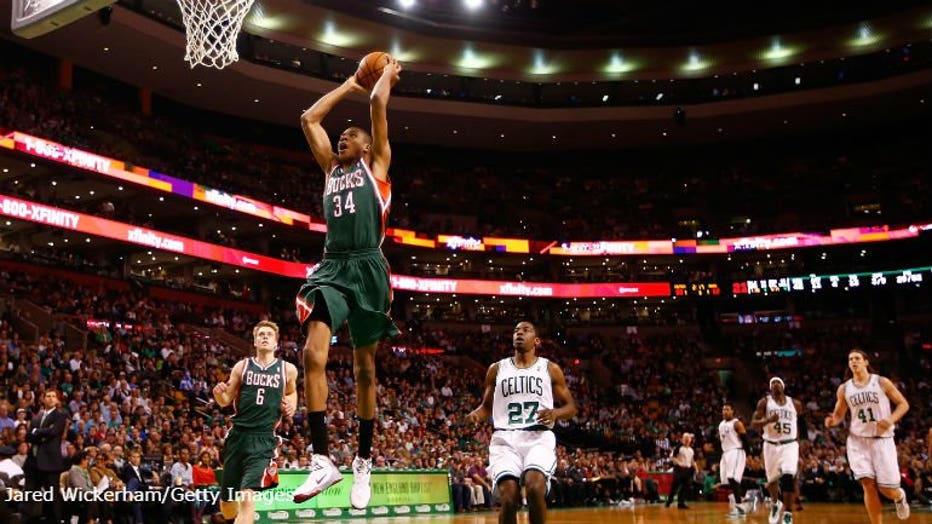 BOSTON, MA - NOVEMBER 01: Giannis Antetokounmpo #34 of the Milwaukee Bucks dunks the ball in front of Jordan Crawford #27 of the Boston Celtics in the second half during the home opener at TD Garden on November 1, 2013 in Boston, Massachusetts. NOTE
As for what the new arena will be called, Lasry said the team is negotiating with several companies, but would not comment on any specifics when asked if Foxconn is one of them.