At least $31,000 raised in MU-UWM exhibition game for Puerto Rico hurricane relief


MILWAUKEE -- Marquette University and the University of Wisconsin-Milwaukee renewed their basketball rivalry Sunday, October 22nd, and raised more than $31,000 for hurricane relief efforts in Puerto Rico.

More than 2,000 people attended the first exhibition game of the season for either team, Marquette officials said. The Golden Eagles won the game, 78-63.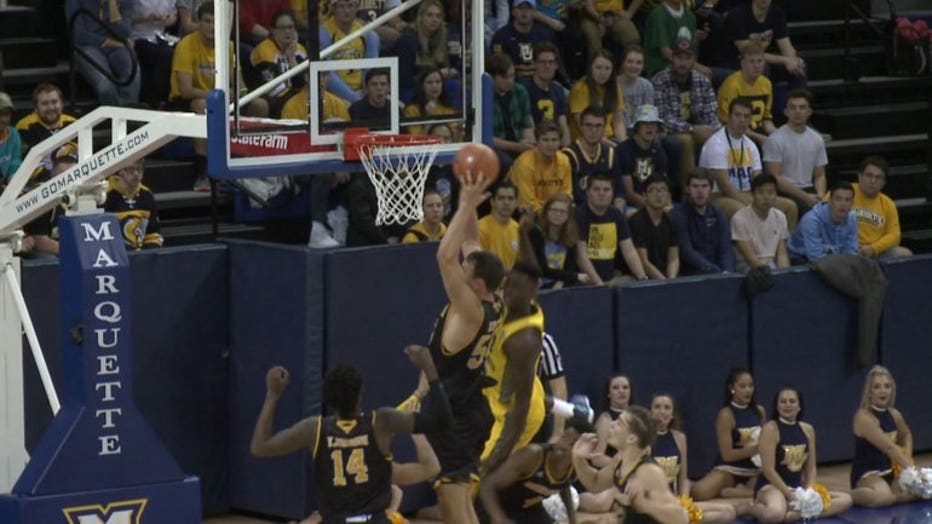 Late in the first half, both schools' coaches and athletic directors held up a check for $31,755 for the American Red Cross. Fans gave more donations during halftime when volunteers passed buckets down the rows of seats. Administrators agreed to donate all of the profit to the Red Cross efforts in Puerto Rico, where 80 percent of people are without power after Hurricane Maria slammed the island last month.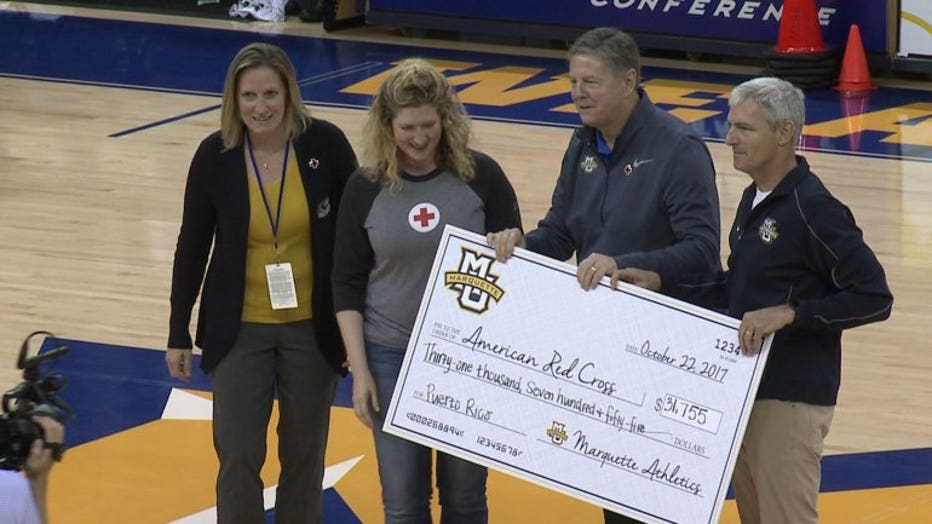 "I think people are curious about both teams," MU President Michael Lovell said in an interview courtside. "The new season, it's the both time both of us have played in public. But I also think people want to support this effort."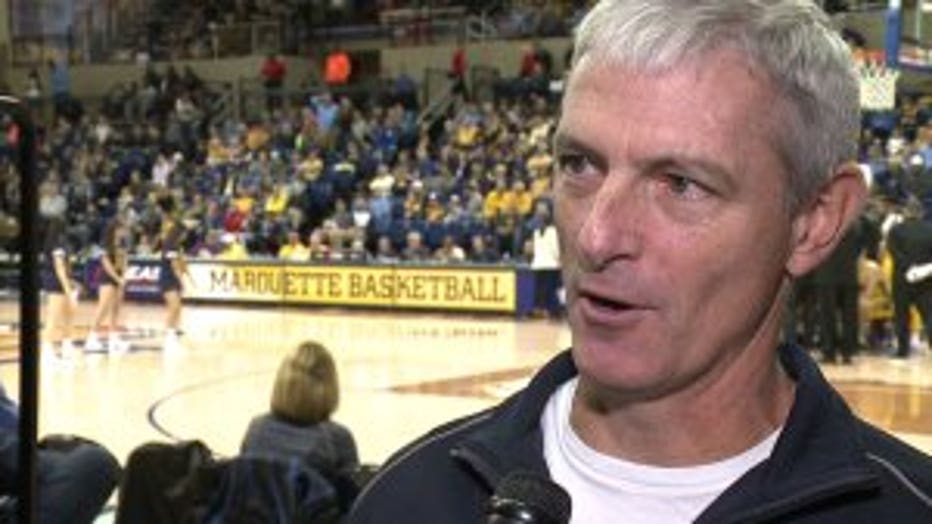 MU President Michael Lovell


UWM has never won in the series, which the crosstown schools had not played since 2011.

The NCAA normally allows exhibition games only against non-Division I schools, but granted Marquette and UWM a waiver because this was for charity.

Marquette basketball legend Butch Lee lives in Puerto Rico and has publicly asked for donations for the island, a U.S. territory.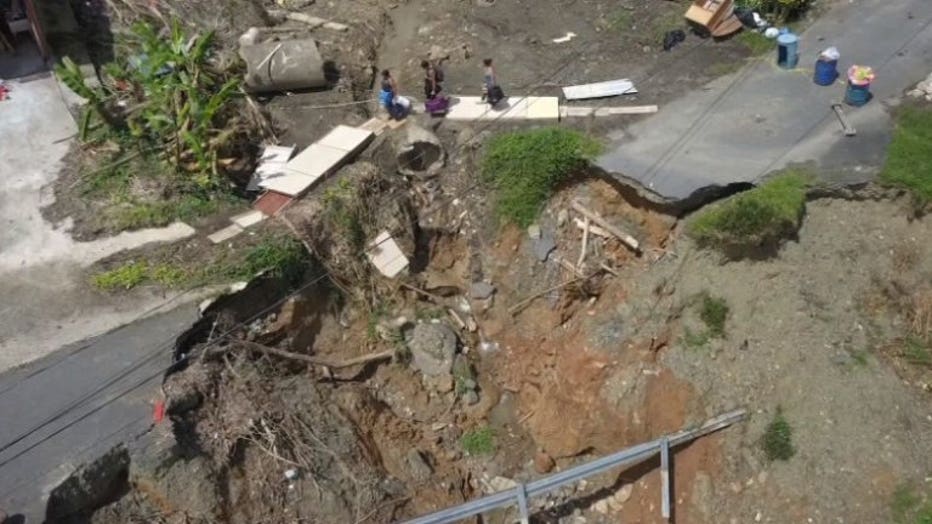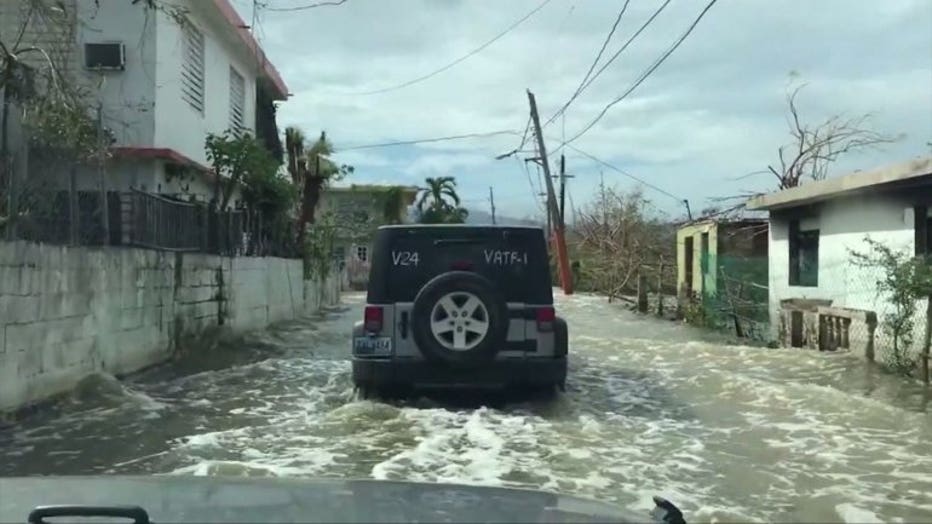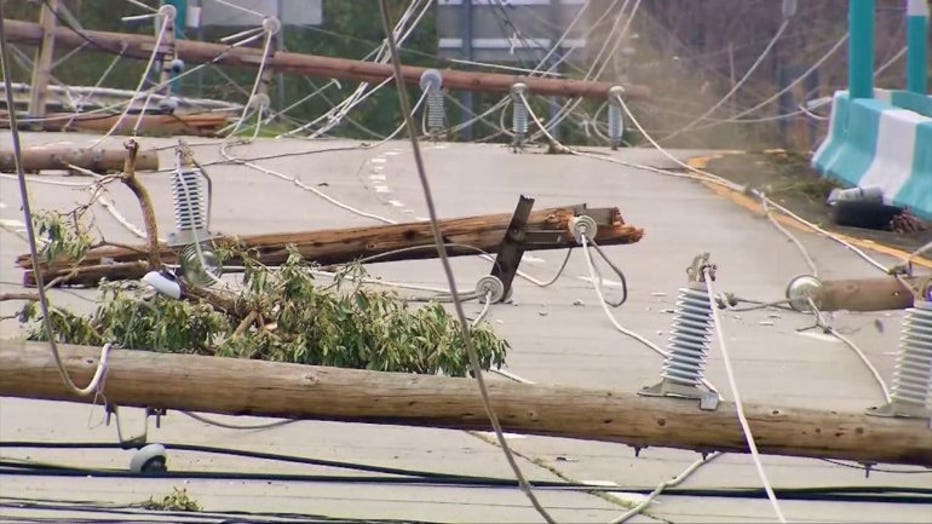 Lovell, who previously led UWM before becoming MU's president in 2014, appeared interested in playing a more regular series between the two schools.

"It's great for the city to have the two teams play. The coaches make up the schedule," he said, "but I think it's good to have a city rivalry game."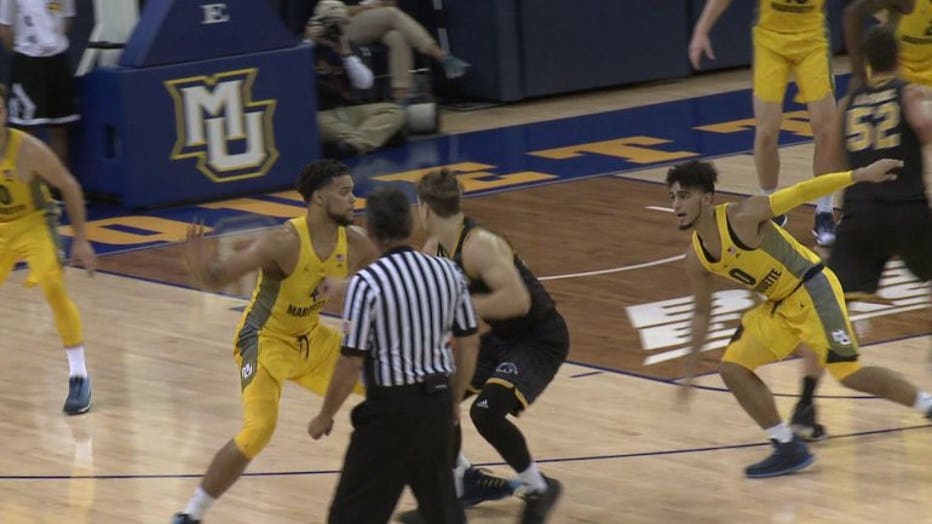 Fans of both teams were excited that the crosstown rivalry had been renewed, if only for a single exhibition game.

"I think this is a good game for a great cause, and a good chance for the teams to get back and play each other," said Joel Jurss, a Marquette alumnus and season ticket holder. "It's natural that they play, because they're both Division I."

Ronzeyl Newsome, whose son Carson is a freshman guard for UWM, said it was his first time seeing the two teams face one another.

"It's good when you get a chance to play another opponent (in an exhibition game), especially an opponent the caliber of Marquette, a Big East team," Newsome said. "I hope they continue to do it every year."