Aaron Rodgers stretches it out, seen on practice field for 1st time since collarbone injury


GREEN BAY -- Packers quarterback Aaron Rodgers is back on the practice field in Green Bay.

Rodgers was seen inside the Hutson Center on Wednesday, November 15th doing some rehab work with the team's trainers.

FOX6's Tim Van Vooren said #12 was looking solid, running around and stretching on the turf -- things he said you might not expect a person with a healing collarbone injury to be doing right now.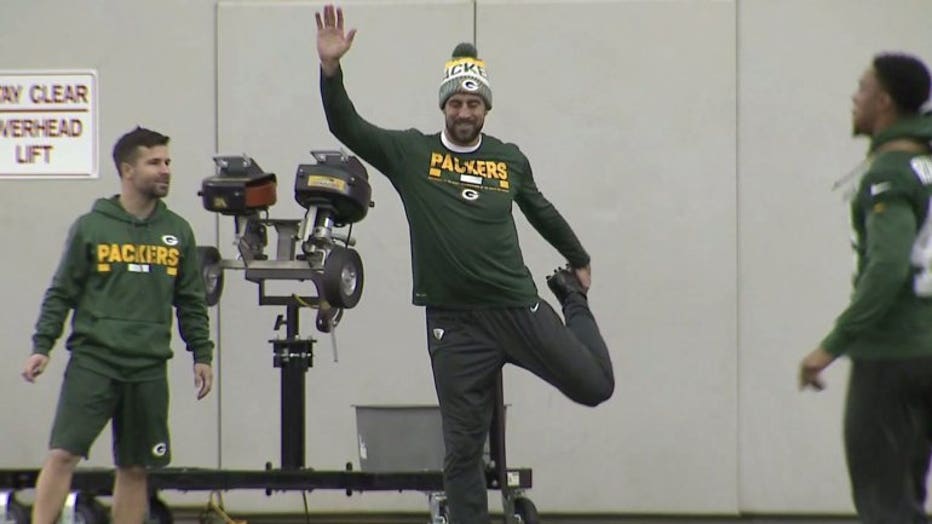 Aaron Rodgers back on the practice field at the Hutson Center


As for when Rodgers might return to the gridiron -- that is still to be determined. It all depends on how his rehab progresses. On Friday, November 3rd, Rodgers said this about the injury and recovery process:

"The biggest thing right now is range of motion and strength which won't ultimately won't be the issues as we get to the end of the season. It would be the bone healing. But there's a time-table I believe I can practice in six weeks based on the schedule. So if I'm at a place at that point healing wise and the ability to throw then I'll be out there and if I'm not I won't."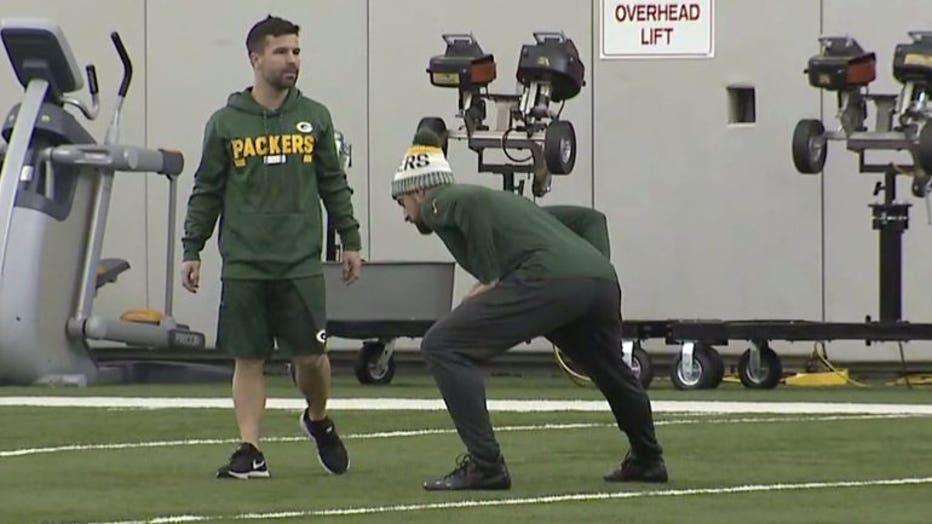 Aaron Rodgers back on the practice field at the Hutson Center


Rodgers was injured when he was hit by Minnesota Vikings linebacker Anthony Barr on October 15th. His collarbone was broken -- and it took 13 screws to put it back into position.