9-year-old diagnosed with rare brain condition signs with UWM soccer team


MILWAUKEE -- Signing a national letter of intent is a huge milestone for an athlete of any sport, and a girl from Franklin is getting her shot in black and gold.

In a packed room at the University of Wisconsin-Milwaukee's Athletic Department, next to her parents and siblings, 9-year-old Jordan Moore of Franklin put pen to paper.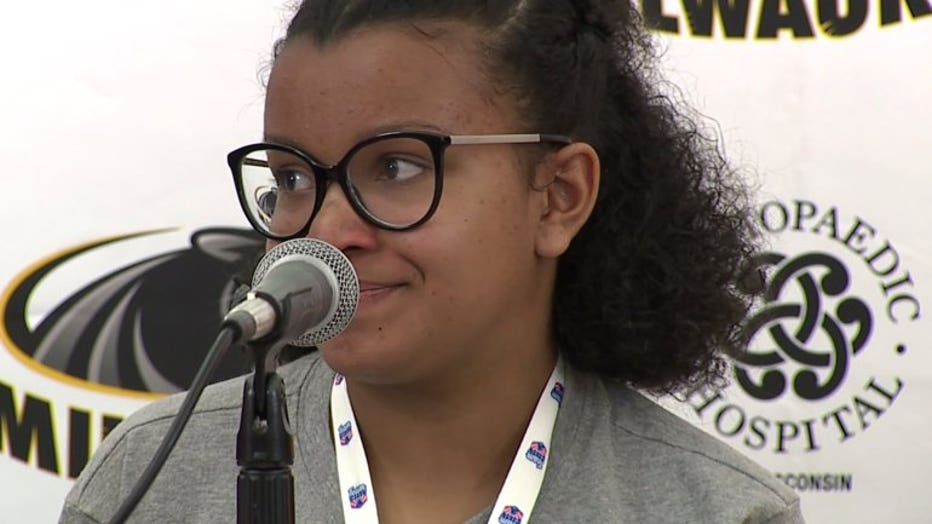 For the first time in history, the UWM women's soccer team includes a 9-year-old. It's thanks to Team IMPACT, a nonprofit organization that aims to help children facing serious illnesses become part of team. At birth, Moore was diagnosed with a rare brain condition and has had shunt treatments and eight surgeries in her young life, but her tough spirit and optimistic attitude keeps her focus on her team.

"I got socks and then a new sweatshirt," said Moore.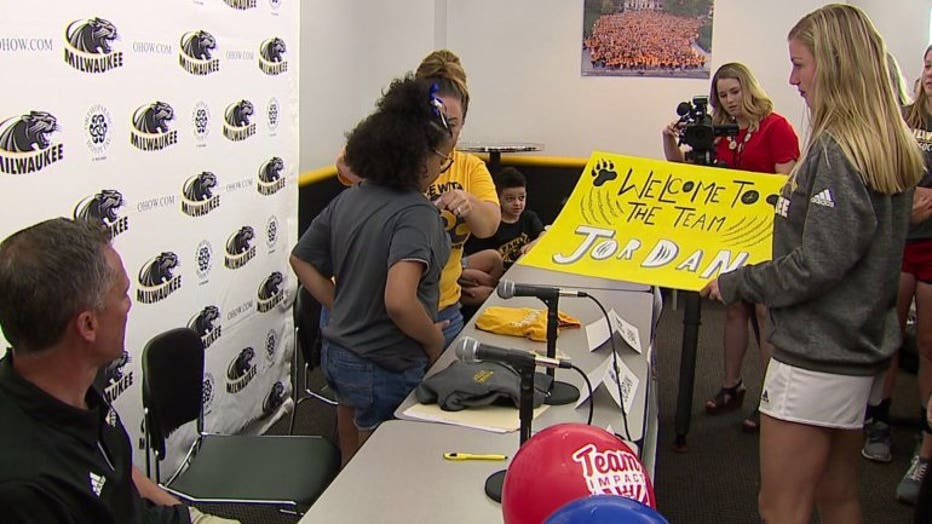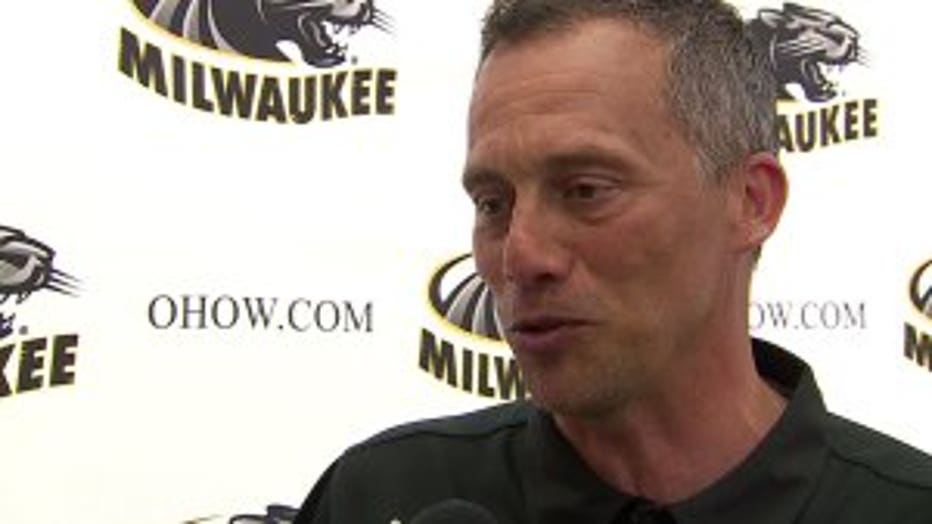 "It's an awesome feeling because I always had older siblings in the sport that I loved and I always looked up to them and their determination, so to be able to show Jordan our determination throughout the sport and teach her the sport and show her the love and have her love the game also, it's a special feeling for us," said Morgan Koerber, Panthers' defender.

"I just said, women's soccer, you're recruiting earlier and earlier, but I never thought we'd sign a 9-year-old. It's pretty awesome. The story is awesome. The opportunity for our players to interact with her and just enjoy her coming out of her own little shell in the short time we've had her has been really nice to see," said Panthers' Head Coach Troy Fabiano.

Moore attends practices, games, team dinners, events and of course, the locker room dance parties.

"Because we get to dance. It's good. I like to dance," said Moore.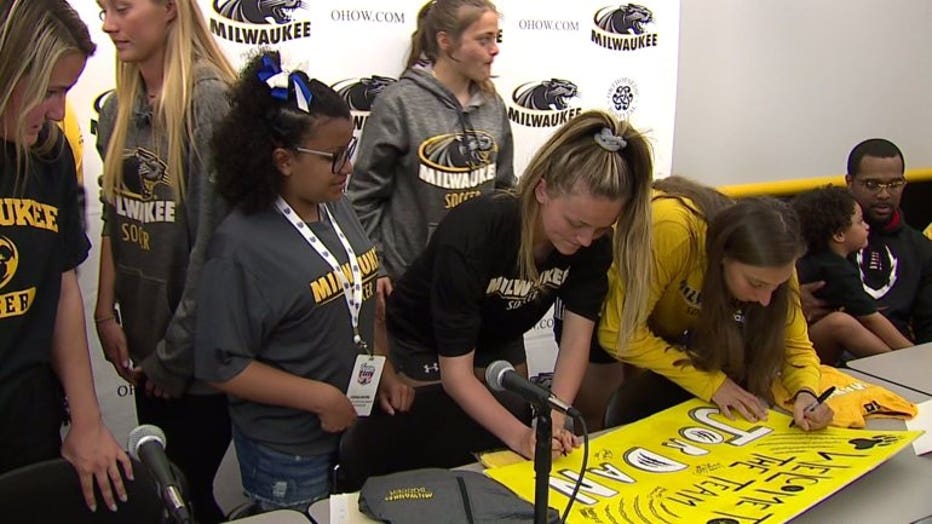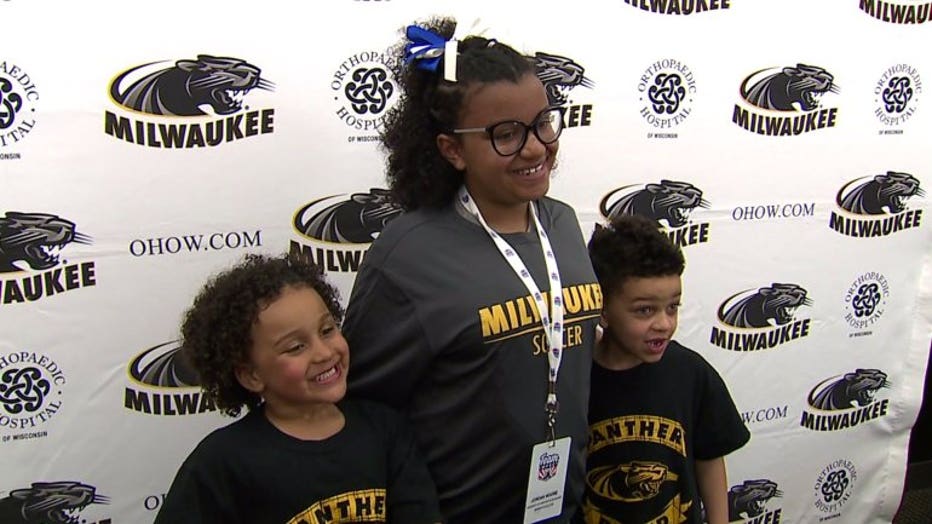 Moore's parents, Sarah and Joseph, said they cherish the smile on her face brought from being part of the team. They reflected on the battles she's faced to get there.

"Constantly. These are the things, these videos and this stuff, we will bring with us to the hospital and remind her of that and hopefully the next time she goes in she will have girls to visit her and hopefully games to watch on TV if we can get some of those to her," said Sarah Moore.

"It's been awesome. It's been fun. Just to see her being happy about being a part of this women's soccer team and enjoying the games and going to the practices, and hang out with these women, it's cool. I get to live vicariously through her now being a Division 1 athlete so it's awesome," Joseph Moore said.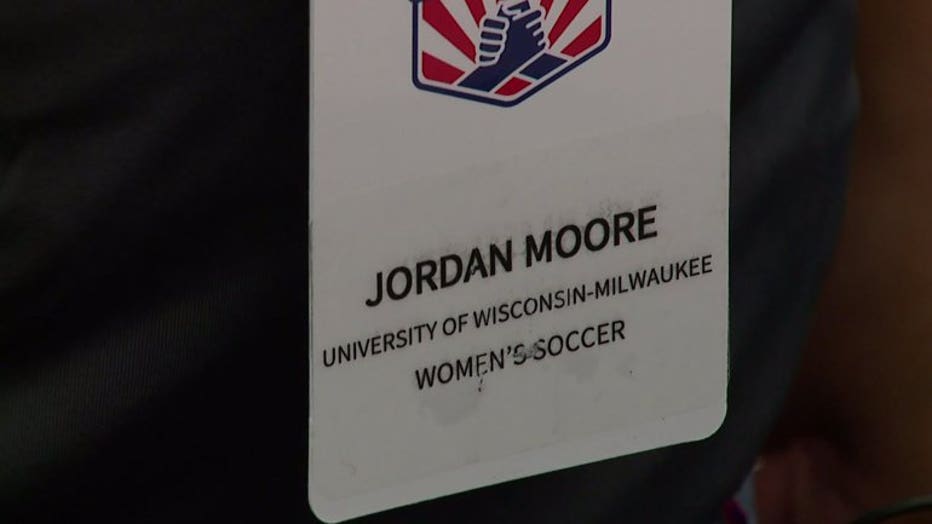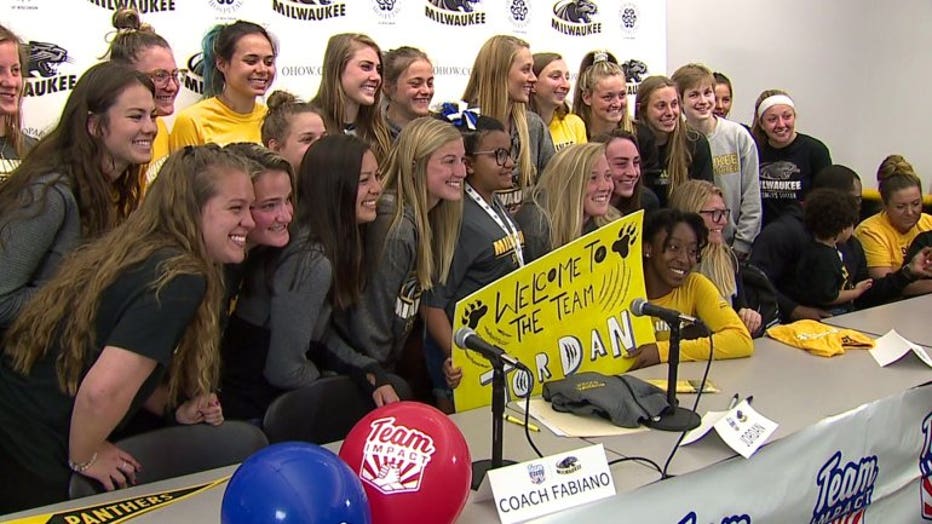 It was a big day for a very important Panthers' player.

Team Impact has matched more than 1,400 children with more than 500 colleges and universities throughout the country -- giving them all a chance to be part of a team.