4-Ever a Legend: Packers add Brett Favre's name to the Lambeau Field Ring of Honor
GREEN BAY -- The Green Bay Packers honored Hall of Fame quarterback Brett Favre on Sunday evening, October 16th -- by adding his name to the Ring of Honor inside Lambeau Field.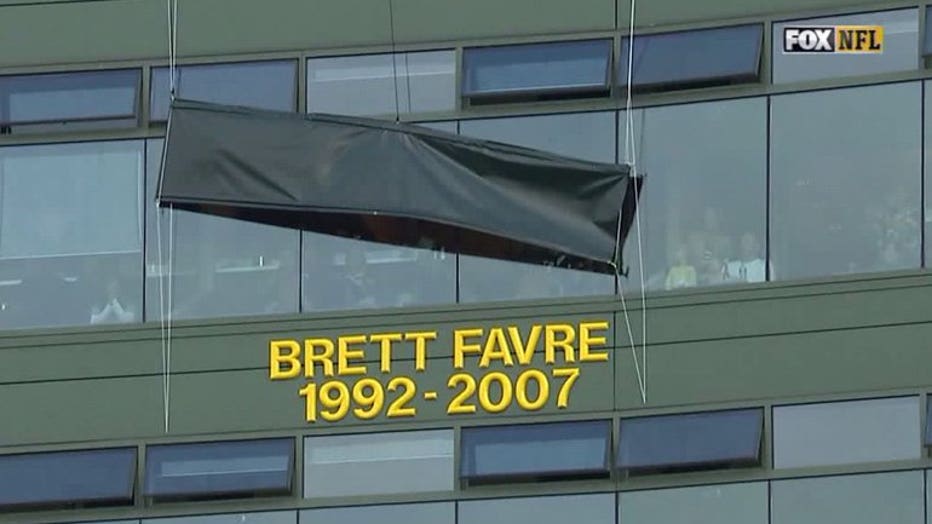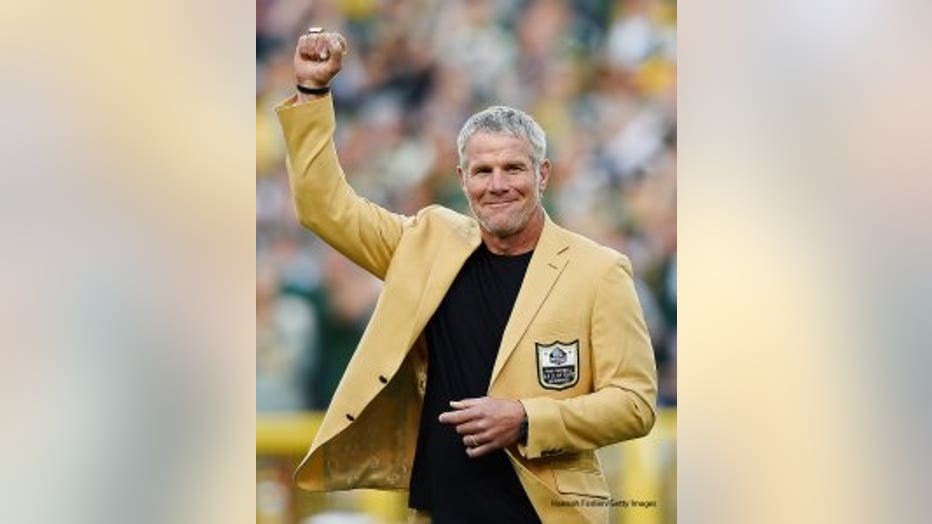 GREEN BAY, WI - OCTOBER 16: Former NFL quarterback Brett Farve is inducted into the Ring of Honor during a halftime ceremony during the game between the Green Bay Packers and the Dallas Cowboys at Lambeau Field on October 16, 2016 in Green Bay, Wisco


Favre was at Lambeau for the unveiling -- and drew quite the applause from Packers fans in the stands. He even brought his Hall of Fame jacket along for the ceremony -- and was presented with his Pro Football Hall of Fame ring.

The first three-time MVP (1995-97) and an NFL champion in 1996, Favre played 20 pro seasons with four teams. He defined toughness in appearing in a record 299 consecutive games, including 16 seasons with the Packers, a franchise he helped revitalize.

A gunslinger with no fear on the field — in addition to completing 6,300 passes for 71,838 yards and 508 touchdowns, he threw an NFL high of 336 interceptions — Favre was a three-time All-Pro and made 11 Pro Bowls. His enthusiasm and love for the game marked his career, which began in Atlanta in 1991 and ended with the Vikings in 2010. He spent 2008 with the Jets.

Favre was presented for induction by his wife, Deanna. CLICK HERE to read Brett Favre's Pro Football Hall of Fame induction speech.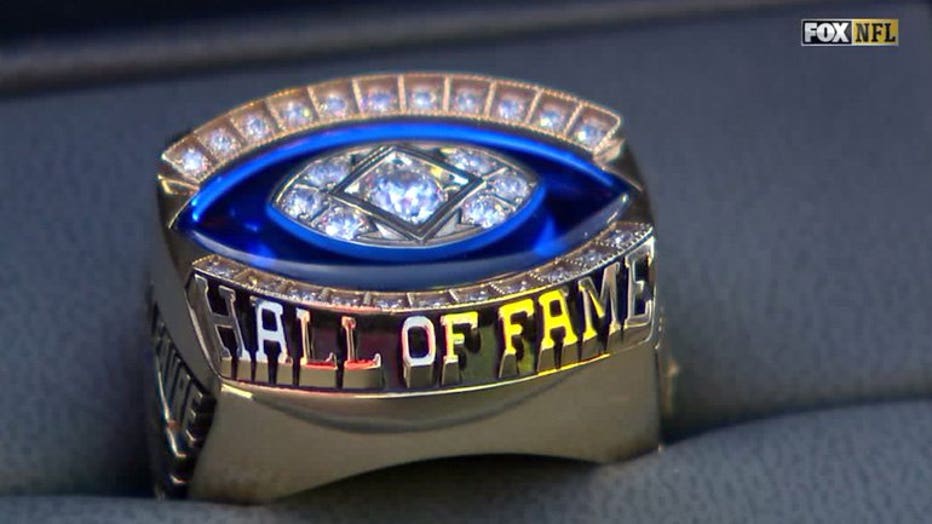 Brett Favre's Hall of Fame ring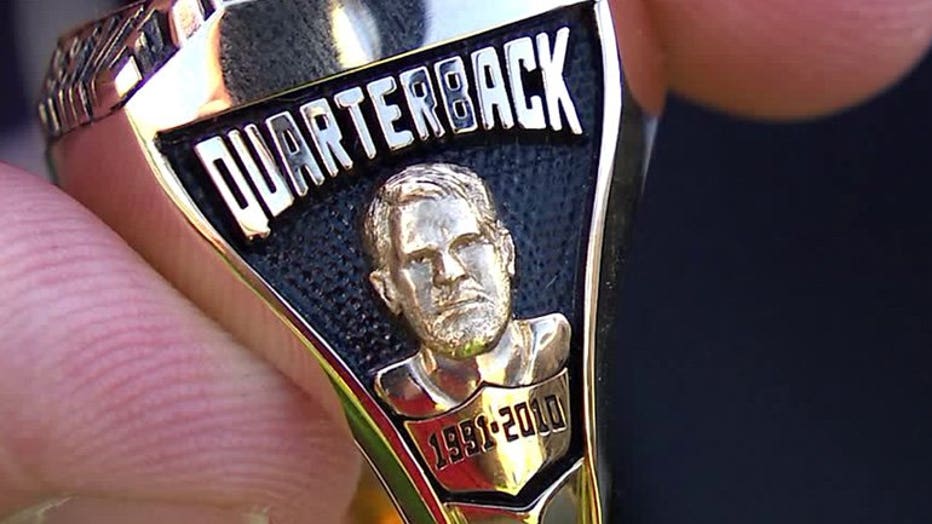 Brett Favre's Hall of Fame ring