Zookeepers celebrate the 34th birthday of Snow Lilly at Milwaukee County Zoo


MILWAUKEE -- The Milwaukee County Zoo's polar bear, Snow Lilly, turned 34 years old on Wednesday, Dec. 5. Lilly is thought to be the oldest polar bear living in human care in North America.

To mark the day, Snow Lilly received special enrichment "presents" fill with birthday surprises of a blend of food treats -- which included favorites like peanut butter, honey, molasses, sherbet, and a variety of fish.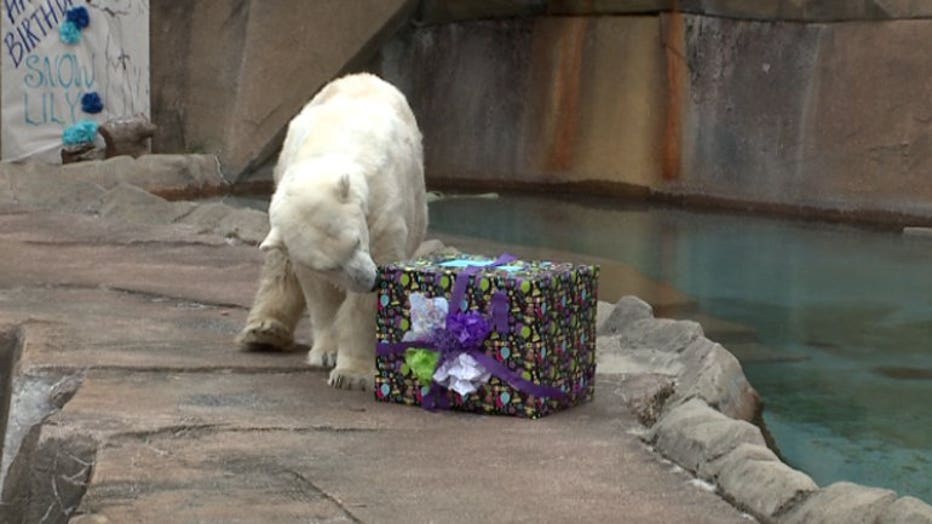 At 34 years old, Snow Lilly is healthy and fairly active, according to the Milwaukee County Zoo. She does show some signs of stiff joins in the mornings. Zookeepers remedy that with a daily dose of medicine for her joint health. 

Snow Lilly arrived at the Milwaukee County Zoo in 2005, and has become a zoo fan favorite. She currently weighs about 570 pounds.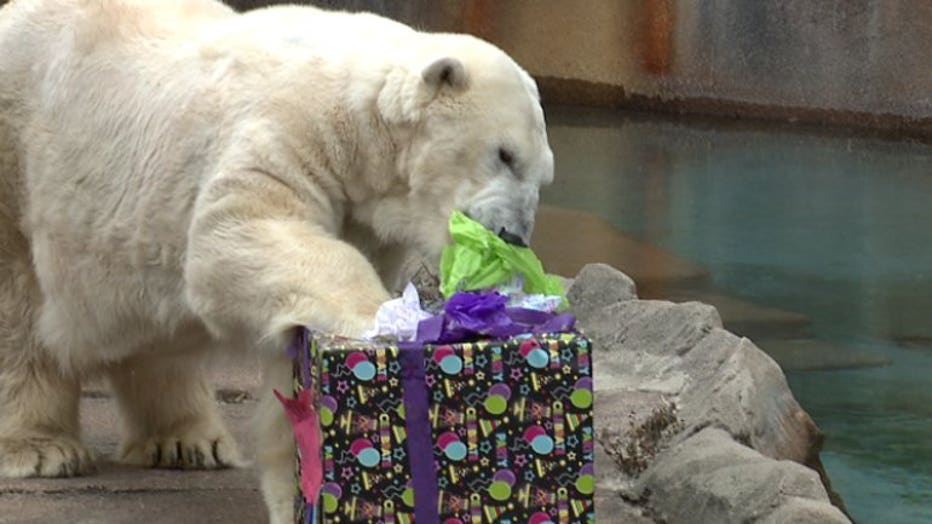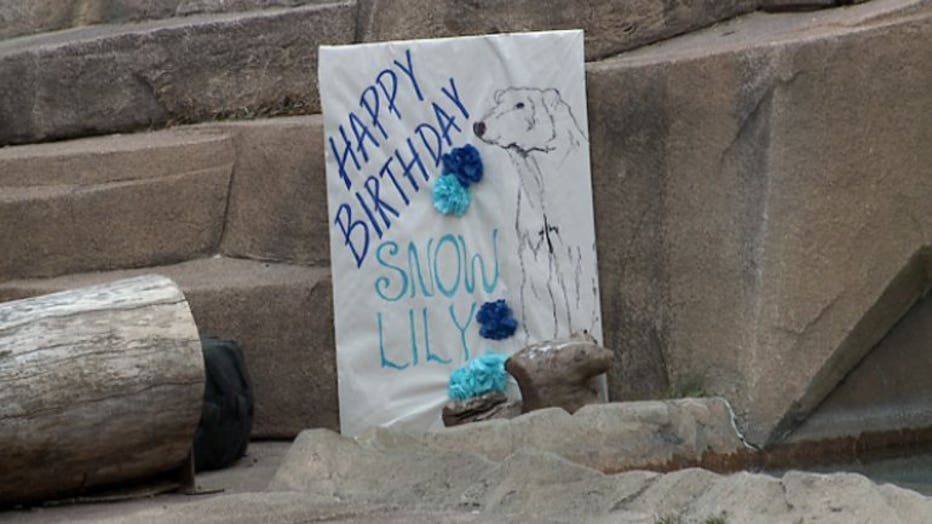 In the wild, the polar bear lifespan is between 15-18 years, while the average age for polar bears in human care is 30 years.