Zachariah Anderson trial: Kenosha detective opens testimony
KENOSHA, Wis. - Testimony in the Kenosha County trial of Zachariah Anderson began Thursday, March 2.
A bloody apartment, but no body – that's what police found when they were called to Rosalio Gutierrez's home nearly three years ago. Prosecutors accuse Anderson of killing Gutierrez, hiding his body and destroying evidence of the crime. Gutierrez's body has never been found.
"As soon as I walked in, I observed a substantial amount of blood on the carpet, pooling of blood," said Kenosha Police Det. Lorn Anschutz, the first to take the stand. "Within that, there was an obvious void where there was no blood in the shape of a rectangle, as if there was a rug that had been moved after someone was bleeding."
SIGN UP TODAY: Get daily headlines, breaking news emails from FOX6 News
Sadie Beacham was the one who called police. She was Anderson's ex-girlfriend, and Gutierrez was her new love interest at the time of his disappearance. Mequon police took Anderson into custody and searched his Highland Road home, buildings and cars.
"I observed the rear seats out of the minivan, large piece of carpeting removed. A third of the carpeting in the back area had been cut out and the carpet that had remained had several white blotches on it, that appeared to be a bleach stain," Anschutz testified.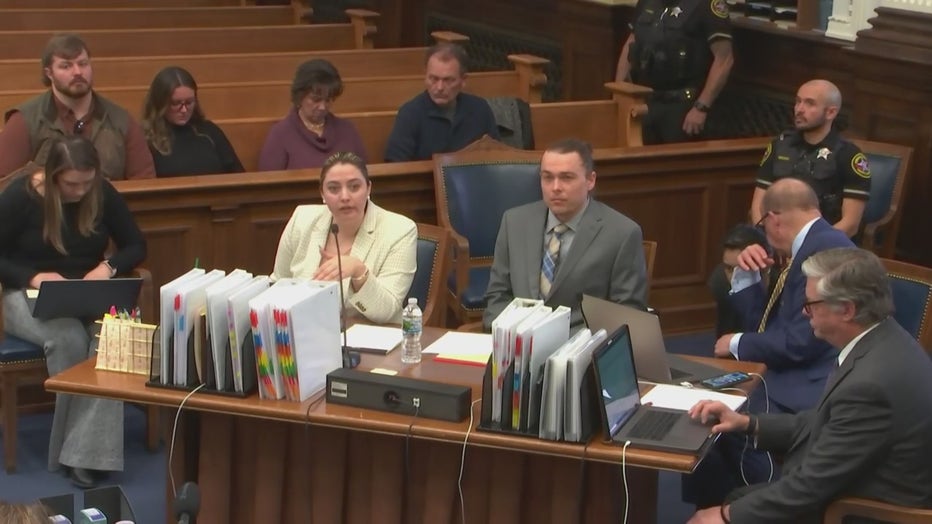 Zachariah Anderson and defense team
Kenosha County District Attorney Michael Graveley asked Anschutz if he found that van carpeting. Anschutz said he did not.
"They ignored everything else," said Nicole Muller, Anderson's defense attorney. "You'll hear they meticulously searched his property. No body, no human remains, no evidence, no murder weapon."
FREE DOWNLOAD: Get breaking news alerts in the FOX6 News app for iOS or Android.
Thursday began with the defense finishing its opening statement, which was put on hold earlier in the week after the defense alluded to Beacham being a possible suspect who investigators never looked at.
"Yet they wanted to go with the narrative that it must have been Mr. Anderson," Muller said.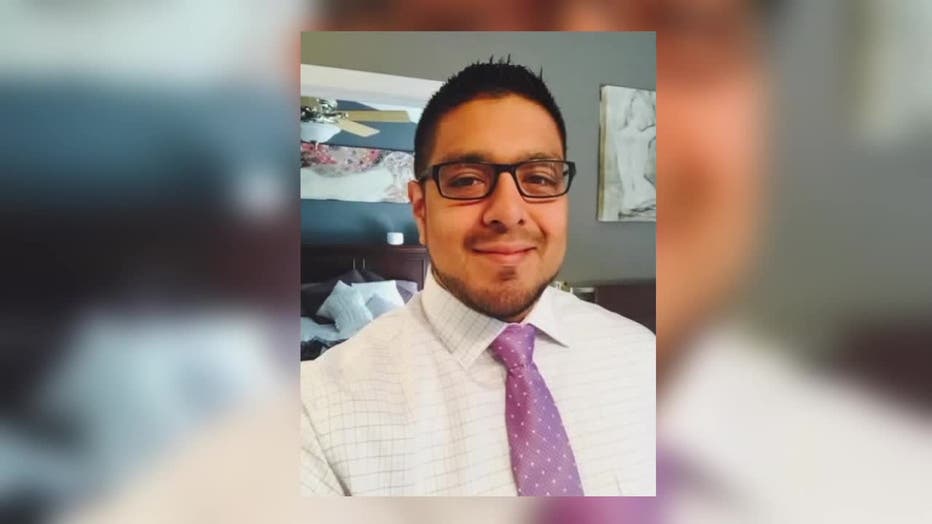 After the defense finished its opening statement, Judge Bruce Schroeder instructed the jury to disregard portions of the opening statement that named people other than Anderson as possible suspects in the crime.
Testimony will resume Friday morning, March 3.