'Your vote does matter:' Polls open until 8 p.m. for Wisconsin's primary; cast votes in 1 party only


MADISON -- Polls are open until 8 p.m. Tuesday, Aug. 14 for Wisconsin's primary election. The Wisconsin Elections Commission is reminding voters that they may only vote for candidates in one party in the primary.

Voters will also need an acceptable photo ID in order to cast their ballots. Eligible voters can register at the polls Tuesday if they have a document that proves their residency or address.

Links to primary election day information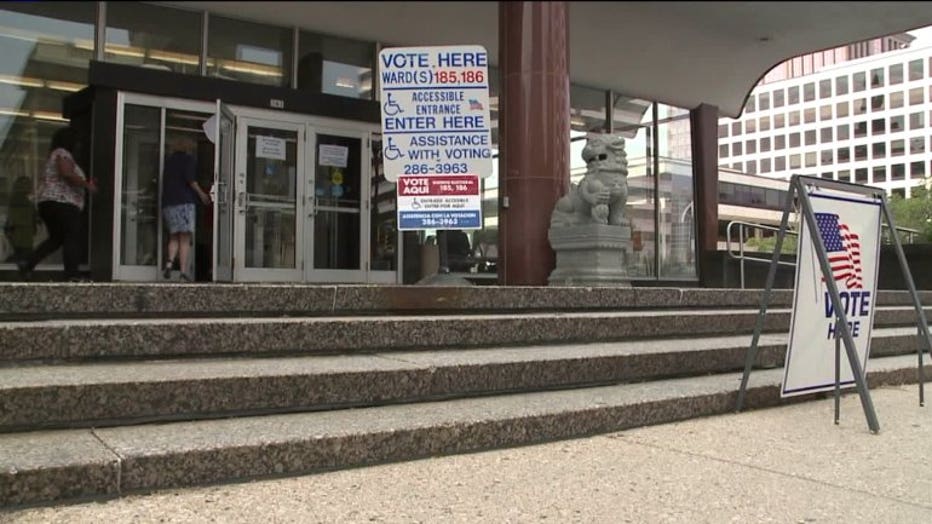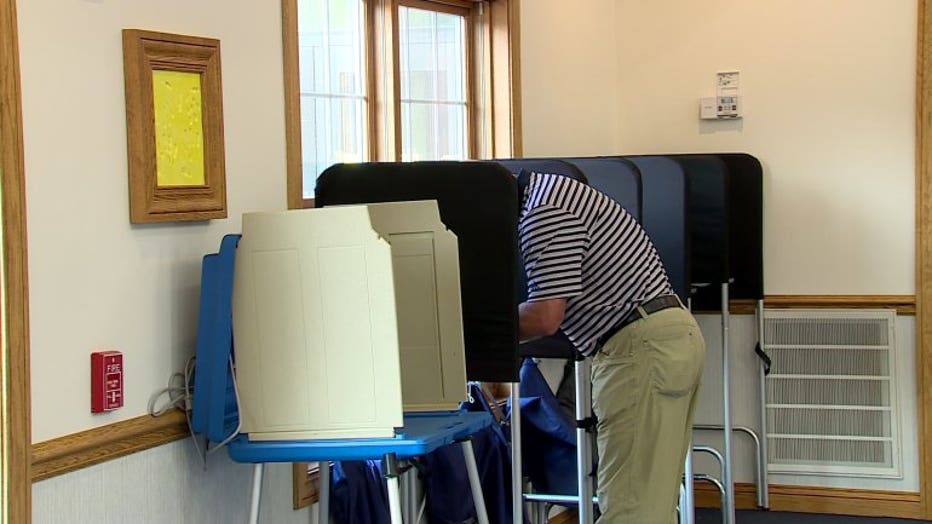 Voter turnout

The Wisconsin Elections Commission said Tuesday afternoon no major problems had been reported across the state as voters cast their ballots in the primary.

The commission said statewide turnout figures are not available yet.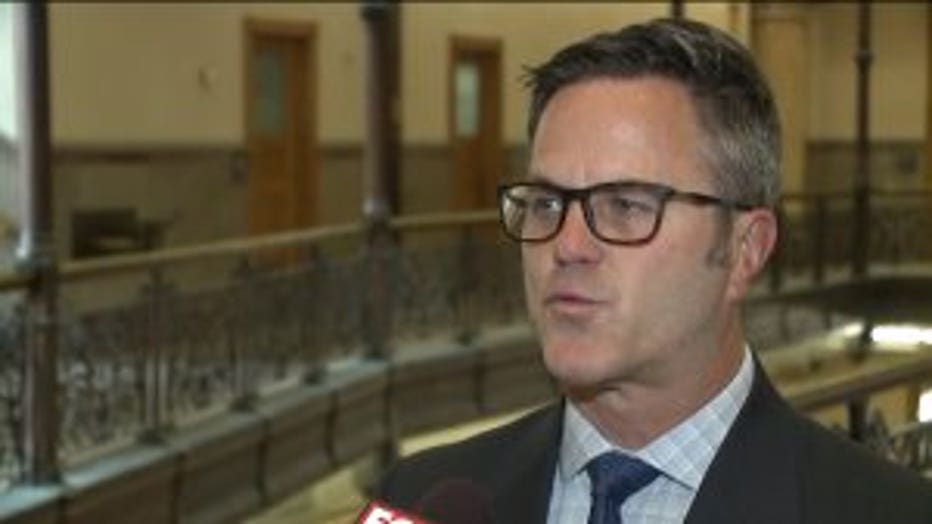 Neil Albrecht, executive director of the City of Milwaukee Election Commission had this to say Tuesday afternoon about turnout:

"They are seeing a pretty steady flow of voters. We saw about 65,000 voters in this election four years ago. We're hoping for 75,000 today. Challenges have been pretty minor. I'd say the hot temperatures -- we use a lot of schools, playgrounds, field houses, park pavilions that don't have air conditioning, so I'd say to the public -- 'be extra kind to the election workers today because they're working in some pretty warm conditions.' We ordered a pretty heft supply of ballots for both the August primary, because it's difficult to anticipate turnout, but also for the November election. I think we're projecting about 210,000 voters in November. Everyone just has to remember that the purpose of the partisan primary is to choose the candidates from your preferred political party that you want to see on that November ballot."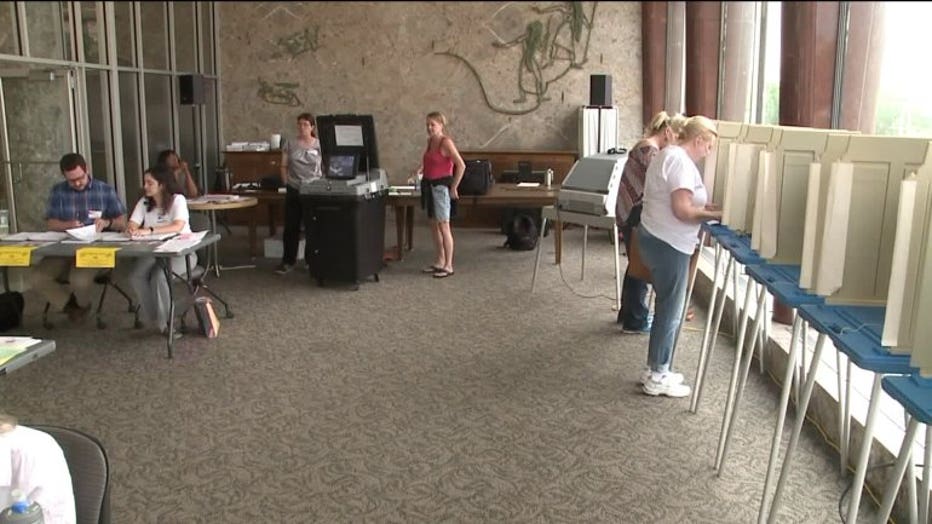 In Dane County, Clerk Scott McDonell said in tweet that turnout was at 11 percent at around noon. He says that's "very strong for August."

Election security

Election officials insisted the state's voting systems are safe from hackers as ballots were cast. Intelligence gathered by the U.S. Department of Homeland Security indicates Russia targeted Wisconsin's elections system in 2016. Nothing showed the system was compromised, however.

Wisconsin Elections Commission spokesman Reid Magney said that since 2016 the system has been encrypted, or converted to code.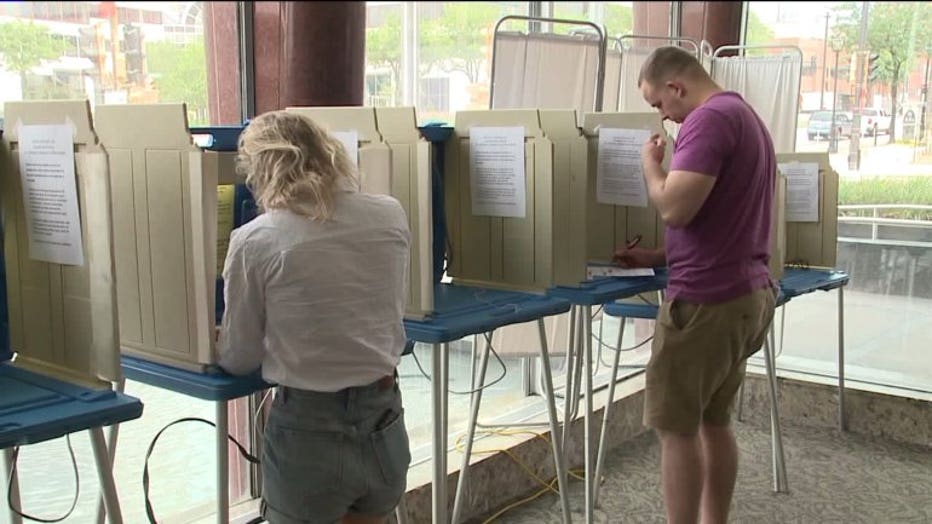 He said the commission also has trained local clerks on cybersecurity measures. He added that each clerk has a limited reach in the state system. If they inadvertently give a hacker access, perhaps by clicking on a strange email, the hacker couldn't get very far.

Magney noted that vote-counting computers aren't linked to the internet and the official vote counts are recorded on paper tape print-outs.

Voters speak out

Some primary voters said they're deciding who would best match up against incumbent candidates in this fall's election in the race for governor and U.S. Senate in Wisconsin.

Forty-nine-year-old Conor McGuire voted in Madison Tuesday. He describes himself as a frustrated Republican who's disgusted with Gov. Scott Walker's embrace of President Donald Trump. McGuire says he voted for Democratic front-runner Tony Evers in the governor's race because he thinks the state superintendent is the one who can beat Walker this November. McGuire says Walker has "aligned himself with someone who is morally and ethically corrupt."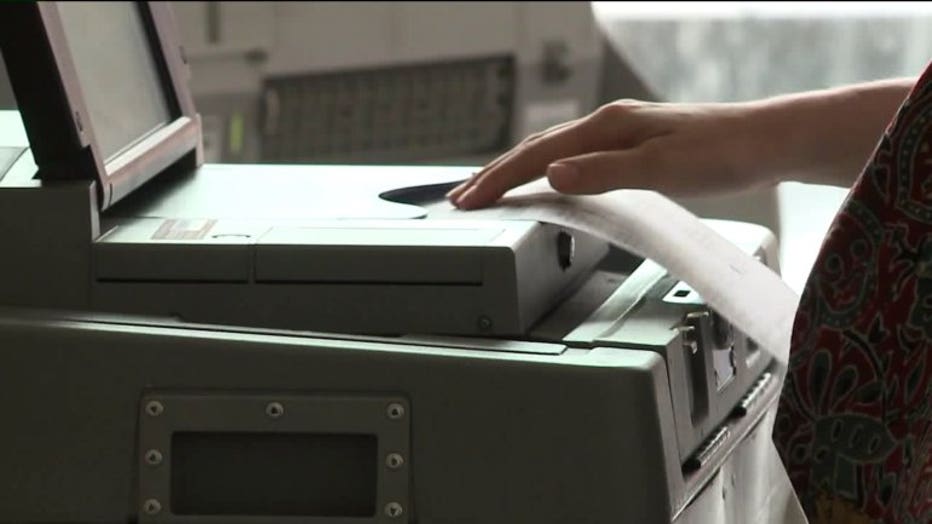 Fifty-one-year-old Michael Kruszka, who voted in St. Francis, says he voted for Leah Vukmir in the Republican race for U.S. Senate because she has a better chance of defeating Sen. Tammy Baldwin this fall. Kruszka says he was also influenced by Walker's endorsement of Vukmir.

Polls show the race between Vukmir and Kevin Nicholson to be very close, with about a third of Republican voters undecided.

"I always vote. That's something that I feel like is my civic responsibility. I'm very invested in education. Your vote does matter, and it's something that as a citizen of this country, we should all feel the responsibility to do," said Jason Farr.

"It was pretty easy, quick, informative. They said that they had problems with the machines. They weren't sure what happened, so they had to go in multiple times before they accepted it, but other than that, the process was decent. It's the primaries, and there are certain candidates that I feel need to be replaced," said Armando Gallegos.