Young mother's body found in the woods after she apparently met up with man she met online
WASHINGTON -- A young mother of two boys has been found dead in the woods in Washington state. This, after she apparently met up at a bar with a man whom she met via an online dating service.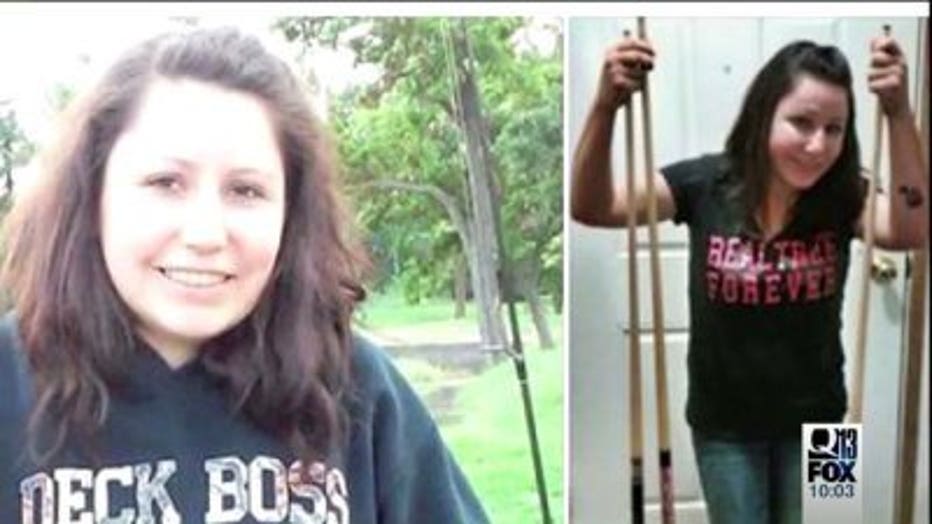 Nicole White (PHOTO: Q13 FOX)


Q13 FOX reports the body of 28-year-old Nicole White was found over the weekend. Search dogs led investigators into the woods and her body was found, wrapped in a tarp.

Detectives believe the body was hidden there.

A cause of death is pending.

Q13 says White was last seen earlier this month. She was reported missing one day after meeting up at a bar with a man she met via an online dating service.

"She didn't show up for work, didn't come to get her boys, which is very unlike her. She would either call if she was going to be late or text -- something," White's cousin, Dana Johnson told Q13.

White's vehicle was spotted over a ravine, and search dogs led investigators to a nearby pond. But White's body wasn't found until this past weekend.

The man who was on a date with White the night she was last seen is in jail on an unrelated weapons charge. He is considered a person of interest in her disappearance.