"Wouldn't stop:" Police seek 'person of interest' after brutal beating during attempted carjacking


Warning: Photos associated with this story may be disturbing to some. Viewer discretion is advised.

GREENFIELD -- A birthday weekend turned terrifying when a woman was brutally attacked during an attempted robbery and carjacking outside Pacific Produce, near 27th and Grange in Greenfield. Police are now seeking the suspect, and a person of interest.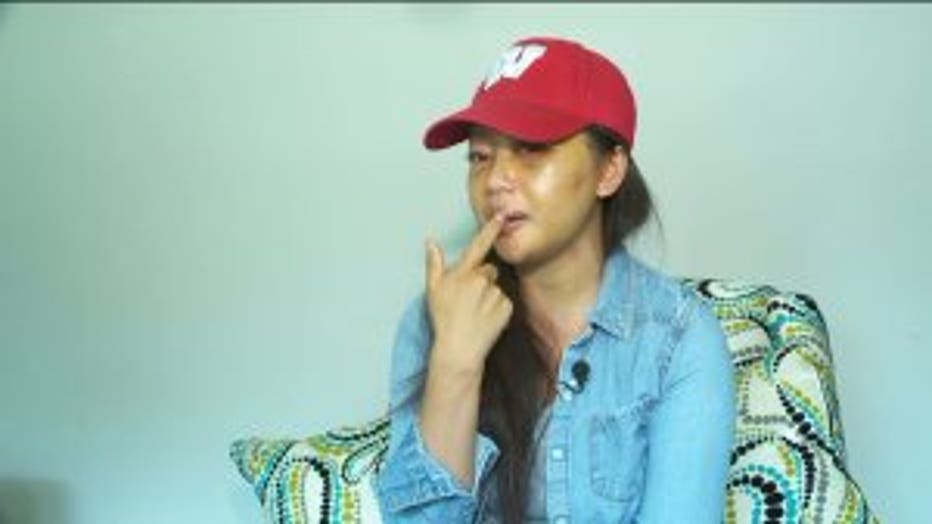 Victim of attempted robbery, carjacking in Greenfield


It happened around 1:00 p.m. on Friday, July 21st. When officers arrived on the scene, they found the 31-year-old victim sitting in her car with significant facial trauma and bleeding heavily.

The victim did not want to share her name, but she spoke out about what happened Tuesday, with FOX6 News.

She said she was sitting in her vehicle, with the doors locked, checking her phone for birthday messages and preparing her shopping list.

The victim told officers that when she began exiting her car, she was blindsided. The car door was pulled open by a black male suspect. This suspect did not say anything to the victim and immediately began striking her in the face with his right fist while wearing brass knuckles.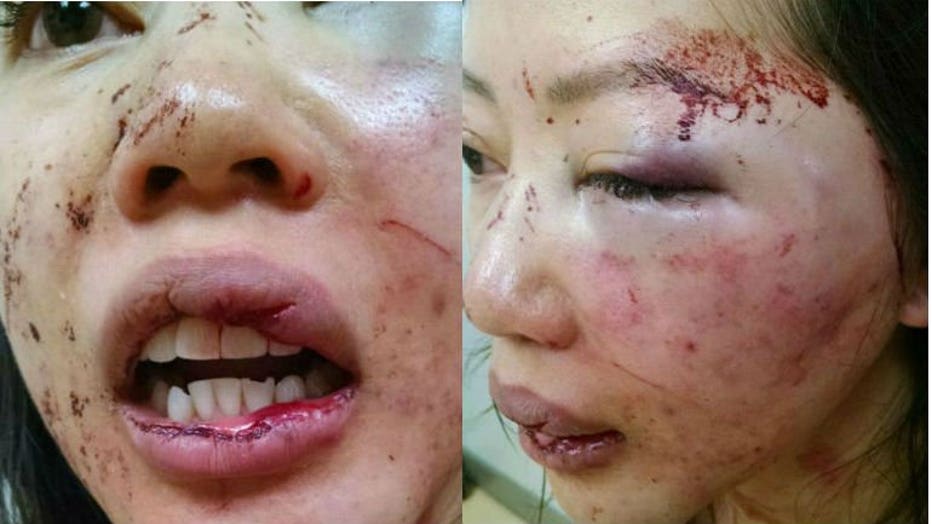 Attempted robbery, carjacking in Greenfield near 27th and Grange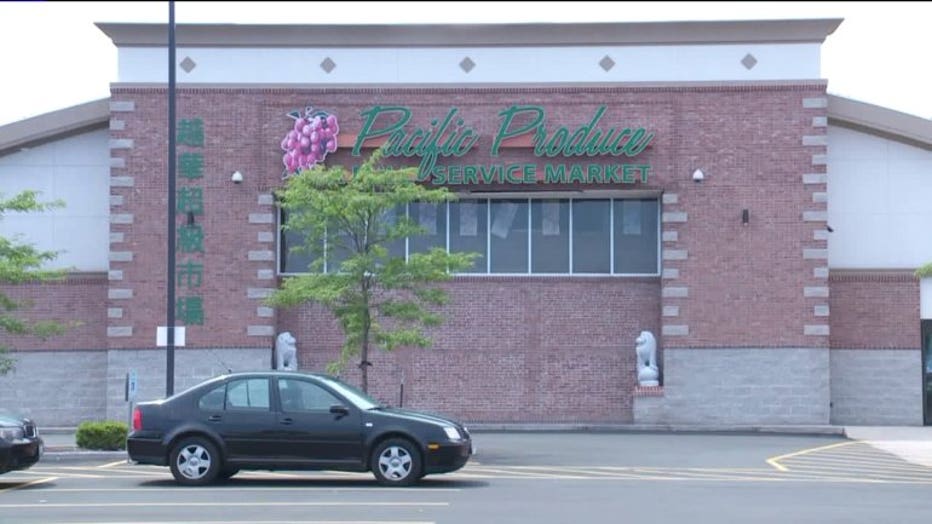 Pacific Produce, near 27th and Grange in Greenfield


The victim was transported to Froedtert Hospital by ambulance and treated for non-life threatening injuries.

"I received a pretty bad blow to my left eye, so it was hemorrhaging. Seven stitches to the upper lips," she said.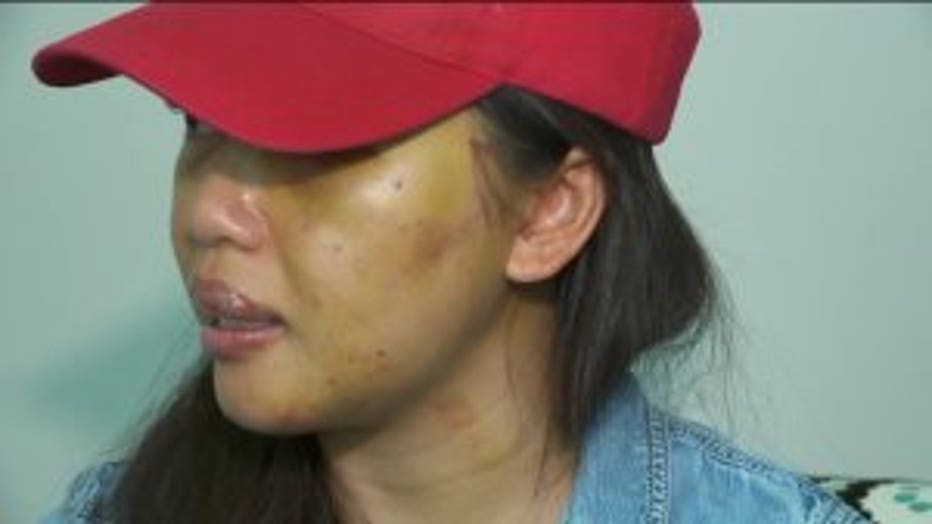 Victim of attempted robbery, carjacking in Greenfield


While her physical injuries may be healing, there are emotional scars.

"I'm just a little overwhelmed and a little broke," she said.

She said she's been haunted by the incident, which has been replaying in her mind.

"I was greeted to the face by three blows. I was in shock. (The suspect had) no emotions, nothing. He just attacked me," she said.




She fought back.

"I'm kicking him with my left leg and I remember throwing punches at him, almost trying to block him. He would not stop. I was laying my hand on the horn and screaming for help. That's when he grabbed me by my left leg and tried to drag me out of the car," she said.

She looked up for a moment and noticed...

"A black female lady on the other side of my doors. She was trying to get into the passenger side, but my doors were all locked. She was frustrated so she screams over him -- 'Get her purse. Get her purse,'" the victim said.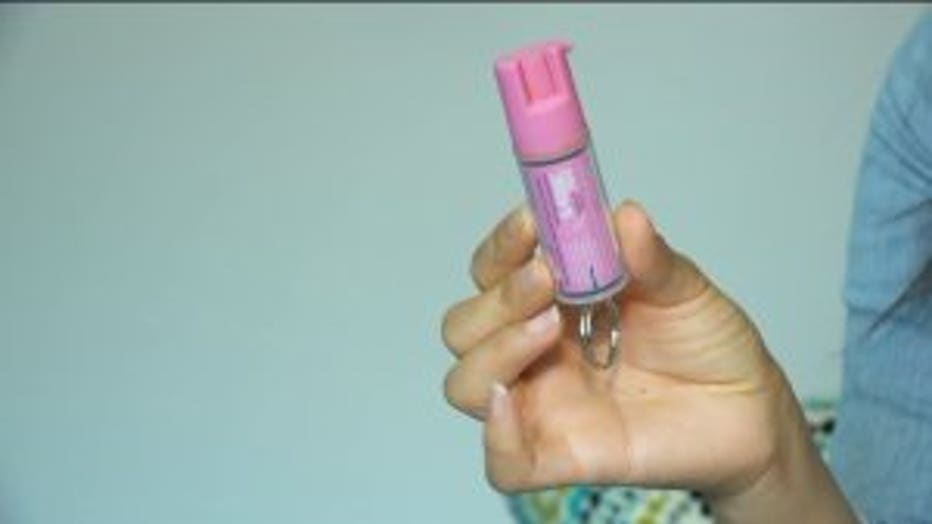 When she heard the word 'purse,' she said she remembered what was inside.

"My keys are in my purse. I have a pepper spray attached to it. He is still attacking me. I spray him directly in the face and I don't lay my finger off the pepper spray until I see him crouching down, rubbing his eyes," she said.

He backed away, and then drove up with the female person of interest -- in a dark-colored sedan.

"We consider this very serious and this is a guy we want to find badly," David Patrick, assistant chief with the Greenfield Police Department said.

While investigating this case, detectives learned of a retail theft that occurred in the Village of Greendale just before the incident. The description of the female closely matched the female suspect in this case and fled in a similar vehicle. For that reason, officials are attempting to identify the female in the store security pictures (below) as a person of interest.

"Shortly before our robbery there was a retail theft in Greendale where the suspect there closely matches our female suspect. We would like to talk to this person to see if she has info. or eliminate her from being part of our crime," Assistant Chief Patrick said.

PHOTO GALLERY



The suspects are described as:


If you have information that could assist in this case, you're urged to call the Greenfield Police Department. You can also report information on this crime anonymously by calling WeTip at 1-800-78-CRIME.

Meanwhile, the victim in this case will be out of work for some time. She's the sole provider for her family. She's worried about being out of work and dealing with the medical expenses resulting from this horrific attack, so a GoFundMe.com account has been set up to raise money to pay those medical bills. CLICK HERE if you'd like to make a donation.