'Working together for public safety:' Acting Sheriff Richard Schmidt to seek full term, running as Democrat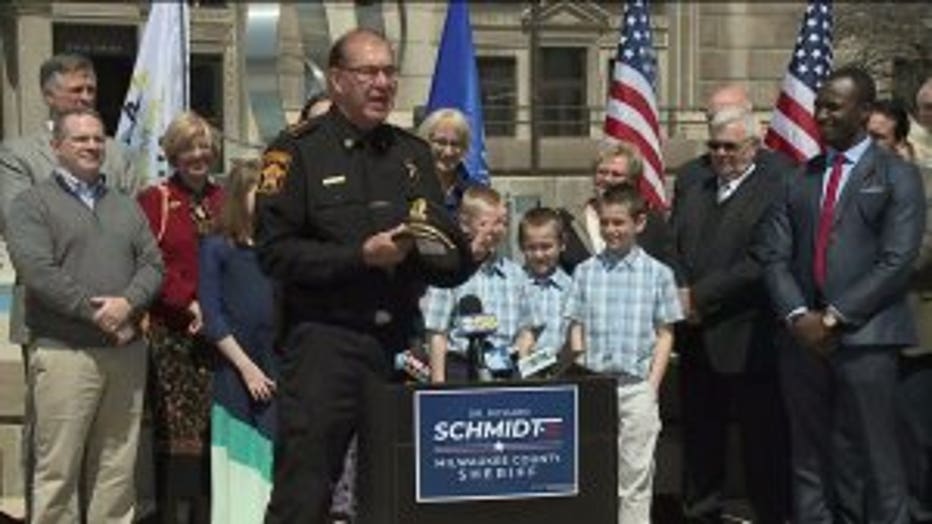 Acting Sheriff Richard Schmidt


MILWAUKEE -- Acting Milwaukee County Sheriff Richard Schmidt announced on Tuesday, April 24 his candidacy for a full term as sheriff. Schmidt calls himself a fiscal conservative, but he will run as a Democrat.

Introduced by his daughter and wife -- accompanied by his grandchildren -- Schmidt stepped into the office of sheriff when former Sheriff David Clarke left in September.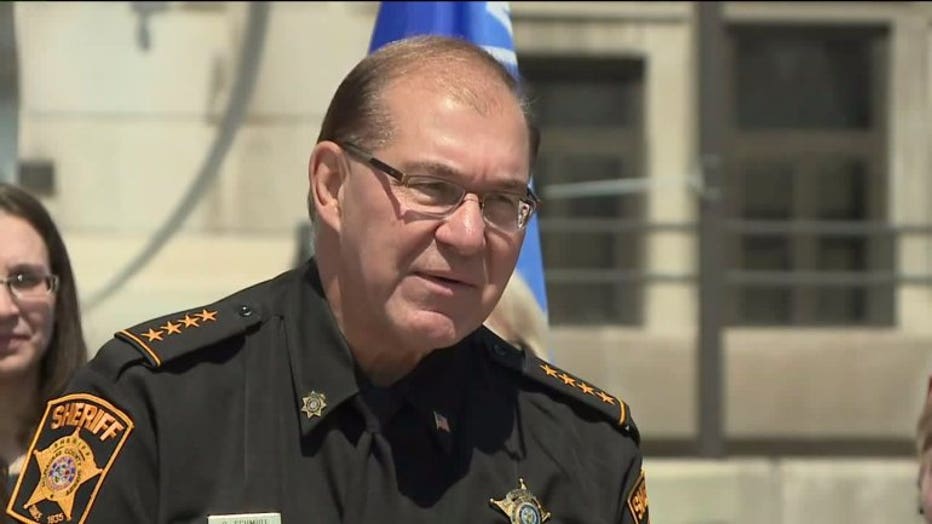 Acting Sheriff Richard Schmidt


"I am immediately announcing that I am running for the 2019-2022 term to remain the sheriff of Milwaukee County," Schmidt said.

Schmidt said he has been delivering on his promises, making progress on curbing reckless driving on the freeways, bringing in an outside agency to review the Milwaukee County Jail, and reducing the budget deficit.

"I am a strong, fiscal conservative who will continue to control spending and strive towards a balanced budget every year and I'm happy to announce I've just checked with our fiscal people and we're on target. It's going to be tough, but we're on target to have a balanced budget for 2018," Schmidt said.




Schmidt said public safety is his priority, not politics, but why will he run as a Democrat?

"Here I am sworn to protect all the people and I have to run in a partisan election, which is fine. I'll embrace it. It's fine, but again, it's the core values. What are those core values? Public safety. We all agree on that," Schmidt said.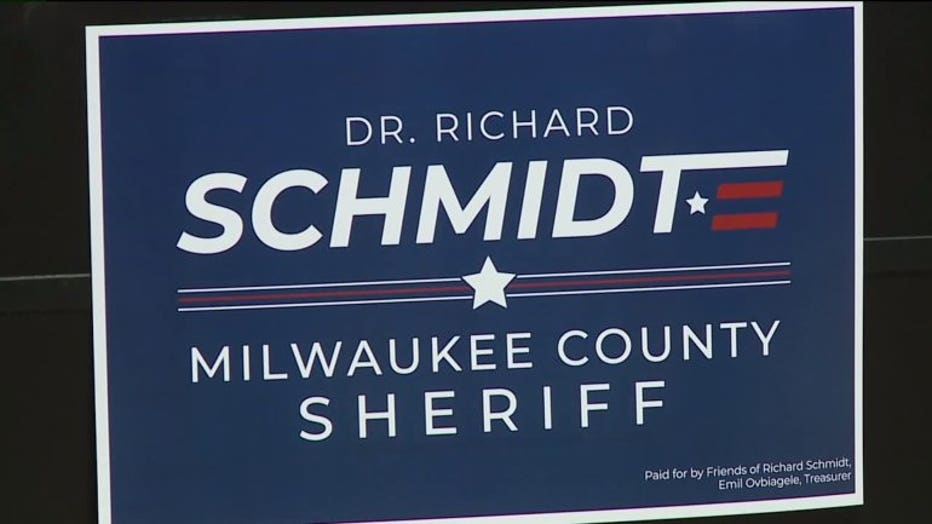 Running against Schmidt in the Democratic primary Aug. 14 is former Milwaukee Police Captain Earnell Lucas.

"I welcome my opponents into the race. It gives the voters an opportunity to make a choice -- to make a choice for a fresh new start for the Milwaukee County Sheriff's Office," said Schmidt.

Schmidt said one of the things he will do immediately is start a pilot program where some deputies will wear body cameras, and he hopes to expand that in the future.

"It's a new day. It's a new dawn -- and we're working together for public safety," Schmidt said.