"Wonderful Milwaukee tradition:" Summerfest's 50th edition begins with giving back
MILWAUKEE -- Summerfest's 50th edition kicked off Wednesday, June 28th -- the start of the party of the half-century. But just outside the gates, they were celebrating another milestone.

"Summerfest is such a cool thing, and to be affiliated with it, Hunger Task Force has been down here for 25 years straight," said Sherrie Tussler, Hunger Task Force executive director.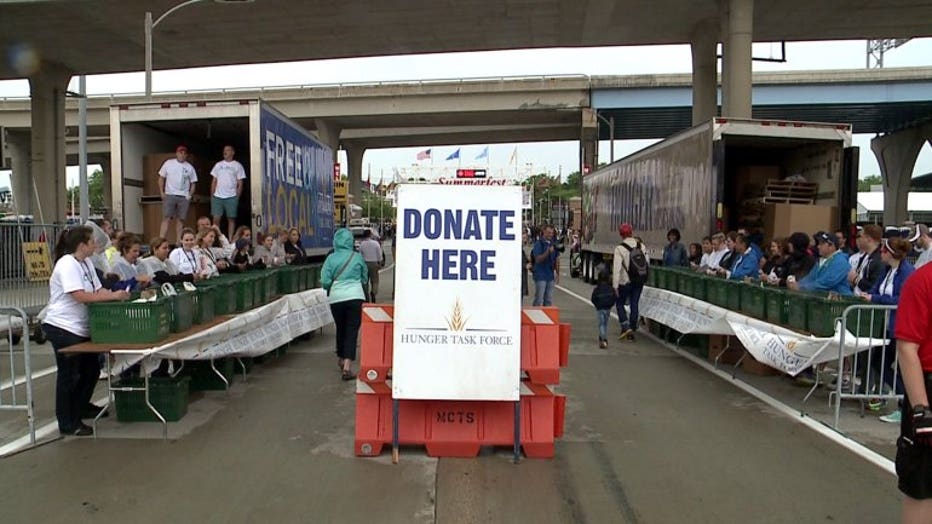 The annual Stomp Out Hunger campaign was back on Wednesday. Guests were able to bring three non-perishable food items and get into Summerfest for free from noon to 3:00 p.m.

"It's so great to see the lines of people coming in and giving their food," said Annemarie Scobey, director of corporate programs for Johnson Controls.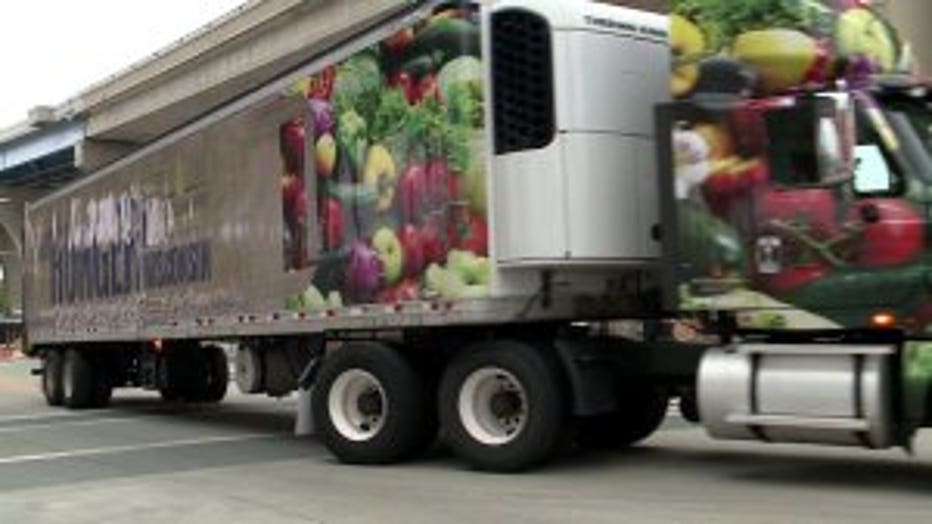 The Hunger Task Force, along with volunteers from Johnson Controls and FOX6 collected food donations in exchange for a ticket to the first day of Summerfest's 50th.

"This is a wonderful Milwaukee tradition because it brings together people who care about the community and our great Summerfest. It puts them together on one day," said Scobey.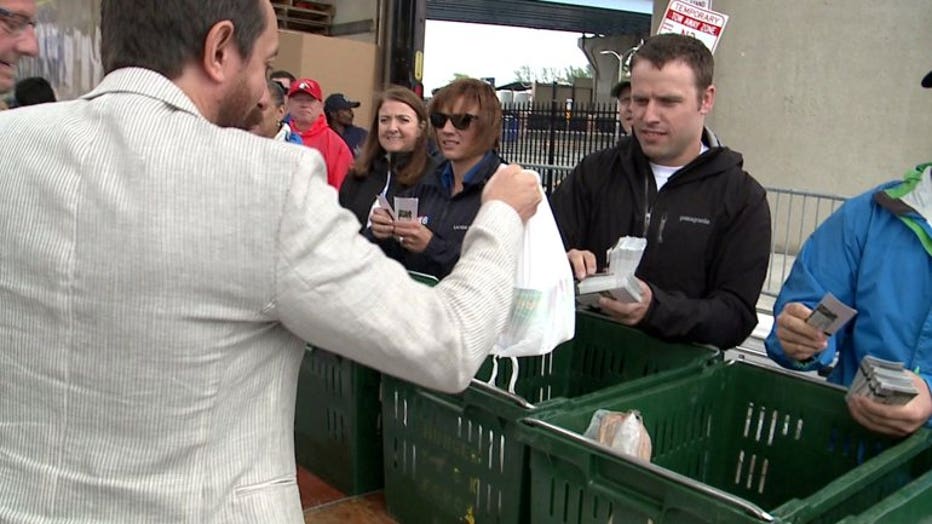 "It's just the whole getting together as a group, and spending time together and making memories," said Kimimila Thunder, of her family's annual tradition of donating and attending the first day of Summerfest.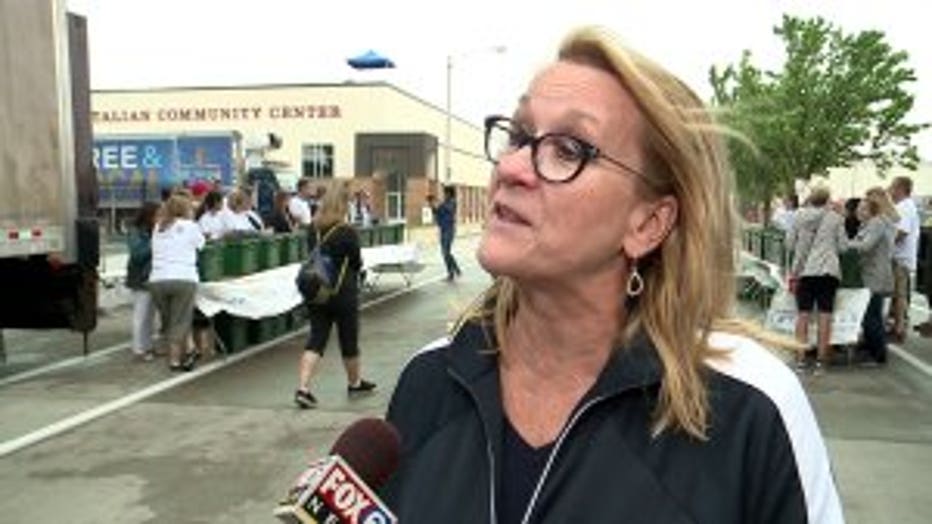 In 2016, the Hunger Task Force collected more than 63,000 pounds of food, and this effort comes at a critical time on the calendar, when many children in need are not receiving meals at school.

"Childhood hunger is at its all-time high in the month of August, so now is the time that we can make a difference," said Tussler.

If you didn't make it down to Summerfest Wednesday and you're interested in donating to the Hunger Task Force, you can learn more by CLICKING HERE.