Woman pleads not guilty to charges after nearly hitting police squad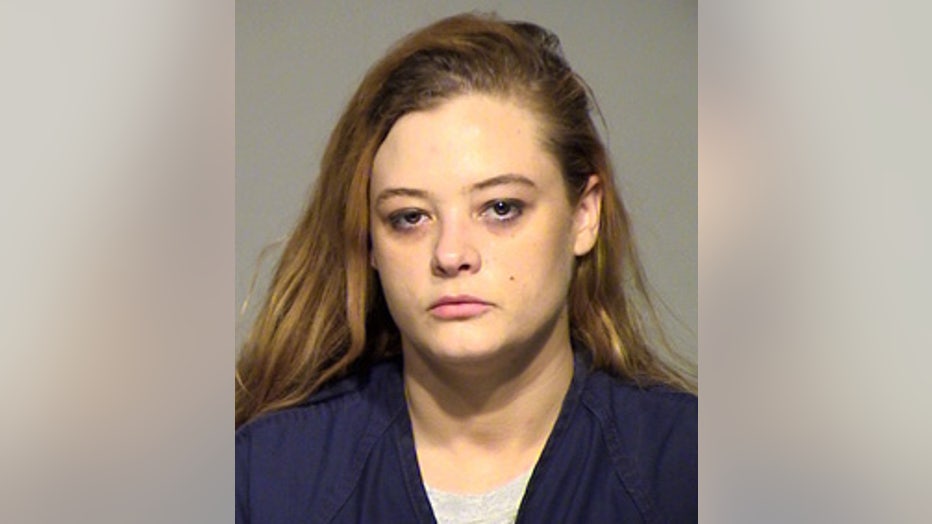 WAUWATOSA -- 35-year-old Jessica Domenget of Milwaukee has pleaded not guilty to charges of operating while intoxicated second offense and second-degree recklessly endangering safety. Those charges stem from an incident in which she nearly struck a Wauwatosa police officer and his squad.
The criminal complaint against Domenget indicates that shortly after noon on Wednesday, August 22nd, Domenget was driving southbound on N. 70th near Wells St. A Wauwatosa police officer was parked on N. 70th facing north. His dashcam had been running.
The dashcam in the officer's squad shows Domenget's pickup truck crossing the width of N.70th St. and coming within a foot or two of striking the officer's squad. The truck ended up getting hung up on a guy wire from a power pole.
A police report on the incident indicates the officer questioned Domenget about whether she had been drinking or taking prescription drugs. Her "speech was slurred and her response to...questions was delayed." The officer indicated he did not detect any odor of alcohol. When asked if she was high, Domenget apparently told the officer she had taken some prescription drugs in the morning. She also admitted to "snorting" heroin the day before.
Domenget faces up to ten years in prison and $25,000 in fines if convicted of the endangering safety charge. She is due back in court for a scheduling conference on Monday, December 17th.
Monitor FOX6 News and FOX6Now.com for updates on this developing story.