Woman faces charges after third OWI, kicking officer, hospital staff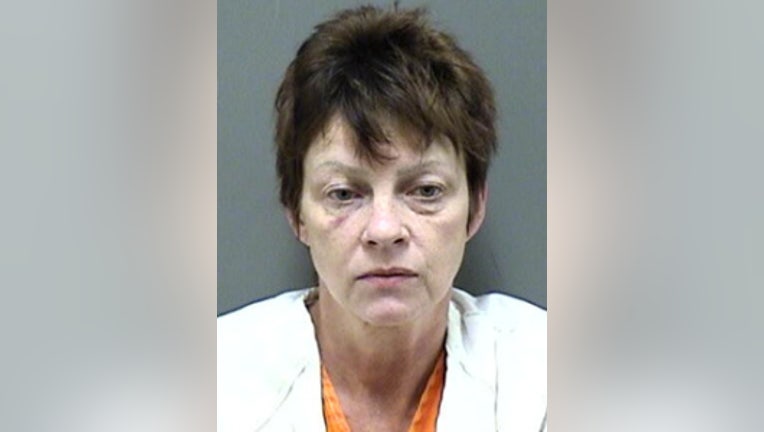 article
CALEDONIA -- 54-year-old Lori Little of Racine faces five counts in connection with an OWI crash in a round about on December 9th. Police say Little was uncooperative and resisted -- kicking an officer and hospital staff following this incident. 
Little faces charges of: battery of a peace officer, resisting an officer (two counts), operating a motor vehicle while intoxicated (third offense) and attempt battery to hospital personnel.
On December 9th, a Caledonia police officer was stopped by a motorist and informed of a black Pontiac Grand AM that was reportedly swerving all over the roadway. 
The officer later discovered the vehicle blocking northbound traffic just past the round about near State Highway 38 and County Highway K. The vehicle had knocked over a traffic sign and drove through the middle of the median, and then a second median before coming to a stop in the roadway.
When questioned by the officer, Little said she was angry at "those stupid round abouts." 
An officer reported Little's vehicle had extensive damage to its front end, roof and windows, as well as several flat tires from striking the median. The vehicle's undercarriage was also damages and was leaking oil and transmission fluid.
An officer noticed a strong odor of alcohol on Little's breath and she reportedly spoke with slurred speech. 
Little told an officer she had just left a benefit and was on her way to a friend's house. She told the officer she "was fine and wanted to leave." When told she needed to stay while officers completed their investigation, Little reportedly became "belligerent and hostile." 
As officers attempted to stop Little from leaving the scene, Little began to resist officers before she was handcuffed. 
The criminal complaint indicates Little later "became combative and tried pulling away from officers" -- kicking one officer twice in the leg. 
Little was taken to the hospital for a legal blood draw. Little told officers she refused the blood draw, and again became uncooperative. When placed in a chair for the blood draw, the criminal complaint indicates Little kicked the individual who was attempting to obtain the blood samples and an officer. 
Little was informed she needed to be cooperative or she would be tased. When she continued to resist, an officer deployed his taser into Little's shoulder.