Woman charged in connection with hit-and-run that put man in ICU


MILWAUKEE (WITI) -- 48-year-old Nannette Polezynski of Milwaukee has been charged in connection with a hit-and-run that occurred on Saturday, November 2nd near Howard and Forest Home Avenues. The hit-and-run left 59-year-old David Konczal with serious injuries.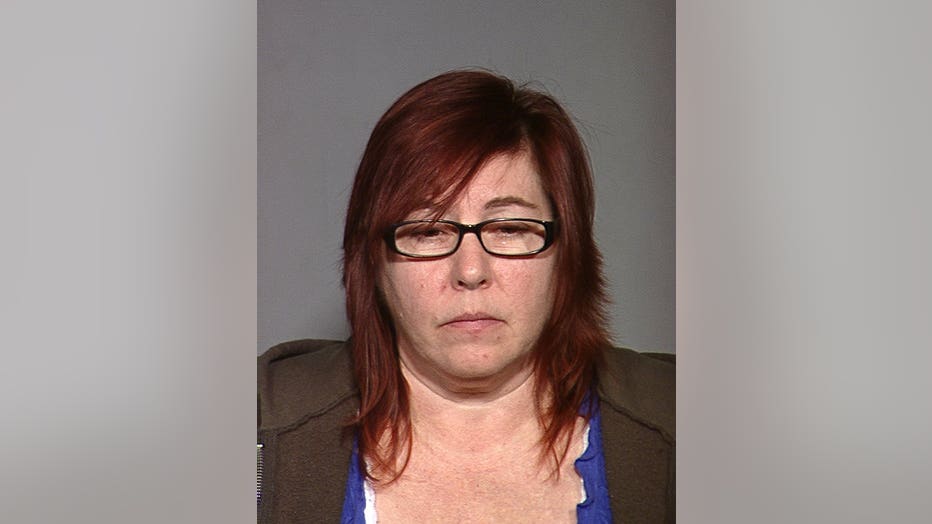 Polezynski now faces one count of duty upon striking occupied or attended vehicle (great bodily harm).

"She destroyed his life and she hurt the whole family," Konczal's son, Joseph told FOX6 News.

The criminal complaint in the case says Konczal's wife had run out of gas on Saturday evening, and called her husband for help. Konczal arrived at the scene, and parked his truck across the street from his wife's vehicle. He brought the gas to his wife, and was attempting to cross the street -- heading back to his truck, when he was struck by a vehicle.

According to the complaint, Konczal was standing in the bicycle lane, waiting for traffic to clear when he was struck. Konczal's wife told officials her husband flew through the air about eight to 10 feet.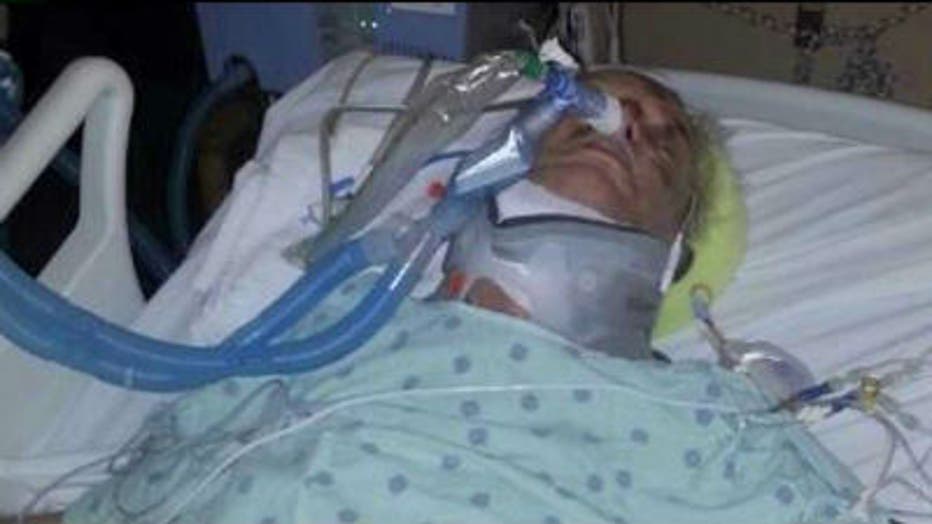 Konczal was taken to the hospital, where he remains in the ICU. He suffered severe head trauma, multiple fractures to his vertebrae and a pinched artery that supplies blood to his spinal cord, according to the criminal complaint.

Konczal is currently paralyzed from the chest down.

"My dad is a fighter.  He is one of the toughest guys I know. You don't really know what to say. You don't really know what to do. You're just standing by hoping and praying and wishing for the best outcome. It`s sad, it's really sad.  I wouldn't want nobody to go through this," said Joseph Konczal.

Officials discovered a passenger side mirror housing and mirror face at the scene of the incident.

The complaint indicates an officer recovered the serial numbers from the debris and was able to determine that the debris belonged to a 2007-2012 model silver/gray Nissan Versa.

The complaint says during the early morning hours of November 3rd, Polezynski's son contacted police after hearing the description of the vehicle involved in the hit-and-run. Polezynski's son told officials his mother drives a 2007 Nissan Versa and was in the area of the hit-and-run on Saturday -- visiting his sister.

The complaint says officials spoke with Polezynski who told them she was headed to her daughter's home in the evening on Saturday -- saying that while en route, she was stopped by an MPD squad and given a warning for a defective headlight.

The complaint says Polezynski told officials she did not recall getting into any accidents or hitting anyone -- and said she may have blacked out at the traffic stop because her sugar was low.

"If she did black out and she had low blood sugar, how was she able to get where she got? How was she able to continue to go back home?" asked Joseph Konczal.

The officer who stopped Polezynski told officials she didn't appear to need any medical attention, nor did she appear impaired, according to the complaint.

Konczal's family says the arrest gives a sense of relief, but doesn't change the heartache of the situation.

"Pretty much you just took someone's life. They can't walk, they can't talk, they can't breathe on their own -- that's pretty much taking someone's life without actually really killing them," said Joseph Konczal.

Doctors say it's possible Konczal's condition will improve and he may regain some movement over time.

Polezynski faces up to 15 years in prison if convicted.